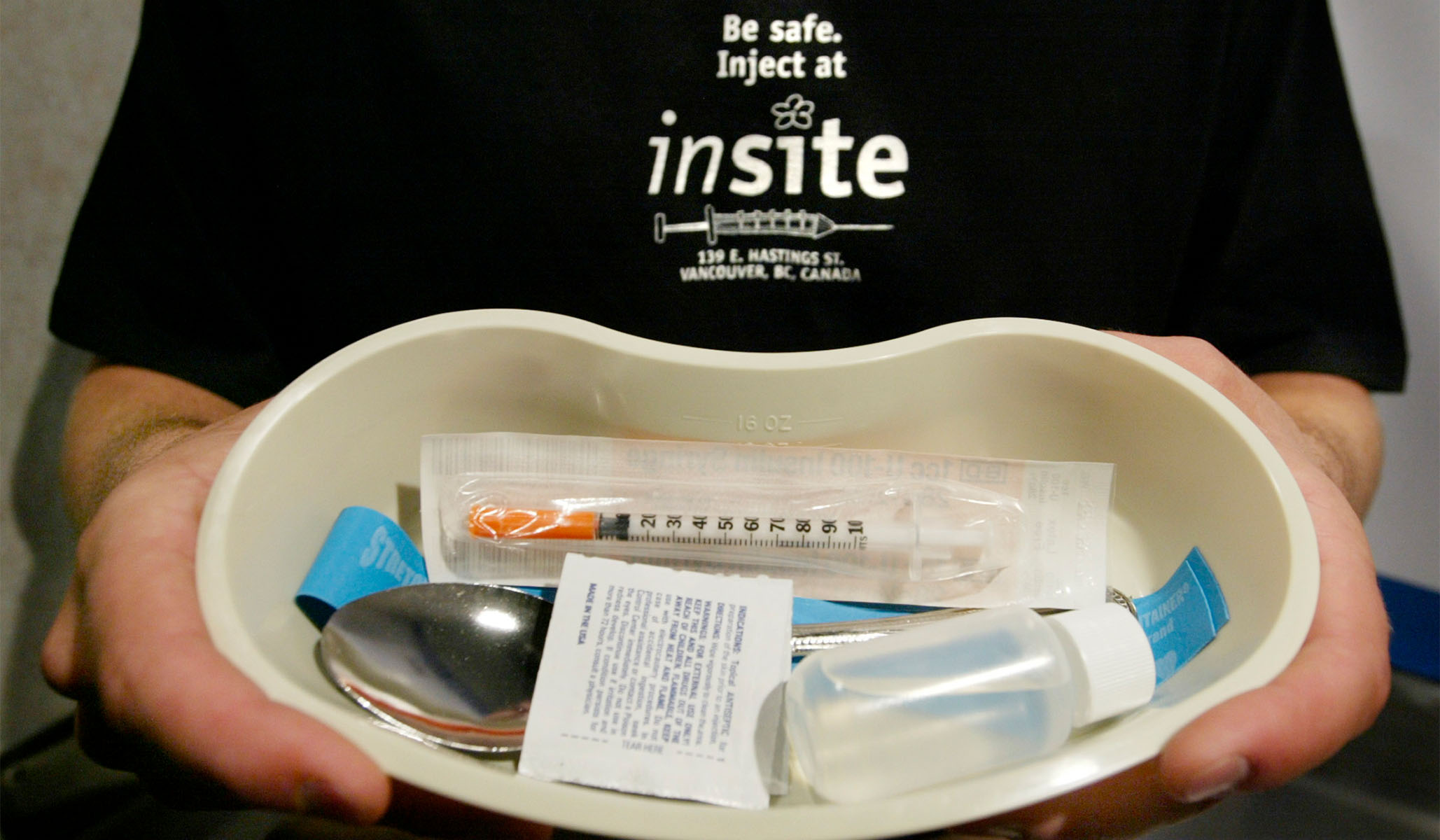 The California state senate and house this week passed Senate Bill 57, which would permit drug users to safely inject or smoke drugs while at supervised facilities in Los Angeles, San Francisco, and Oakland. Senate Republicans all voted "no" on the bill. State senate Republican leader Scott Wilk said the bill was "one of the most dangerous pieces of legislation that I've seen sent to the governor." S.B. 57 now heads to Governor Gavin Newsom's desk.
If the bill becomes law, the three cities would be able to maintain safe-injection sites until 2028. Drug users could inject themselves with drugs they bring to the sites. The sites would be staffed by employees trained to monitor drug users and would offer sanitized supplies; staff would make referrals to substance-abuse treatment programs. Those enrolled in the safe-injection-site program would get immunity from professional discipline, civil liability, and current criminal laws because of good-faith behavior and compliance with the program. However, users would not be allowed to exchange illegal drugs with other users at the sites.
The injection sites are intended to prevent overdoses on drugs such as fentanyl, methamphetamine, and heroin as well as guard against the transmission of diseases such as hepatitis and HIV. It is a pricey endeavor — the sites could cost millions to operate annually. California has seen a large increase in overdose deaths recently. Los Angeles County had a 48 percent increase in accidental drug-overdose deaths during the first five months of the Covid pandemic compared to the same time period in 2019. San Francisco had 297 accidental overdose deaths from January to June 2022. 
Progressives have pushed for the embrace of safe-injection sites, which they view as compassionate policy. Some studies do suggest that these safe-injection sites will lead to fewer overdoses and HIV infections. However, the evidence does not appear conclusive by any means. Safe-injection sites do not have a good track record of directing drug users toward treatment and recovery; in some cases, referral rates are as low as 1 percent. In 2017, five cities around Seattle passed local ordinances prohibiting safe-injection sites, demonstrating that there is opposition to these programs even in progressive areas. Common sense suggests that providing safe-injection sites will incentivize drug abusers to continue using. If addicts believe they can shoot up safely, they will have less of a reason to try to stop. Common sense also suggests that a better policy would be to help users of potentially deadly drugs into treatment.
Will Newsom sign S.B. 57 into law? It's not guaranteed. He may realize that, while this effort may be driven by good intentions, it will likely have deleterious consequences.