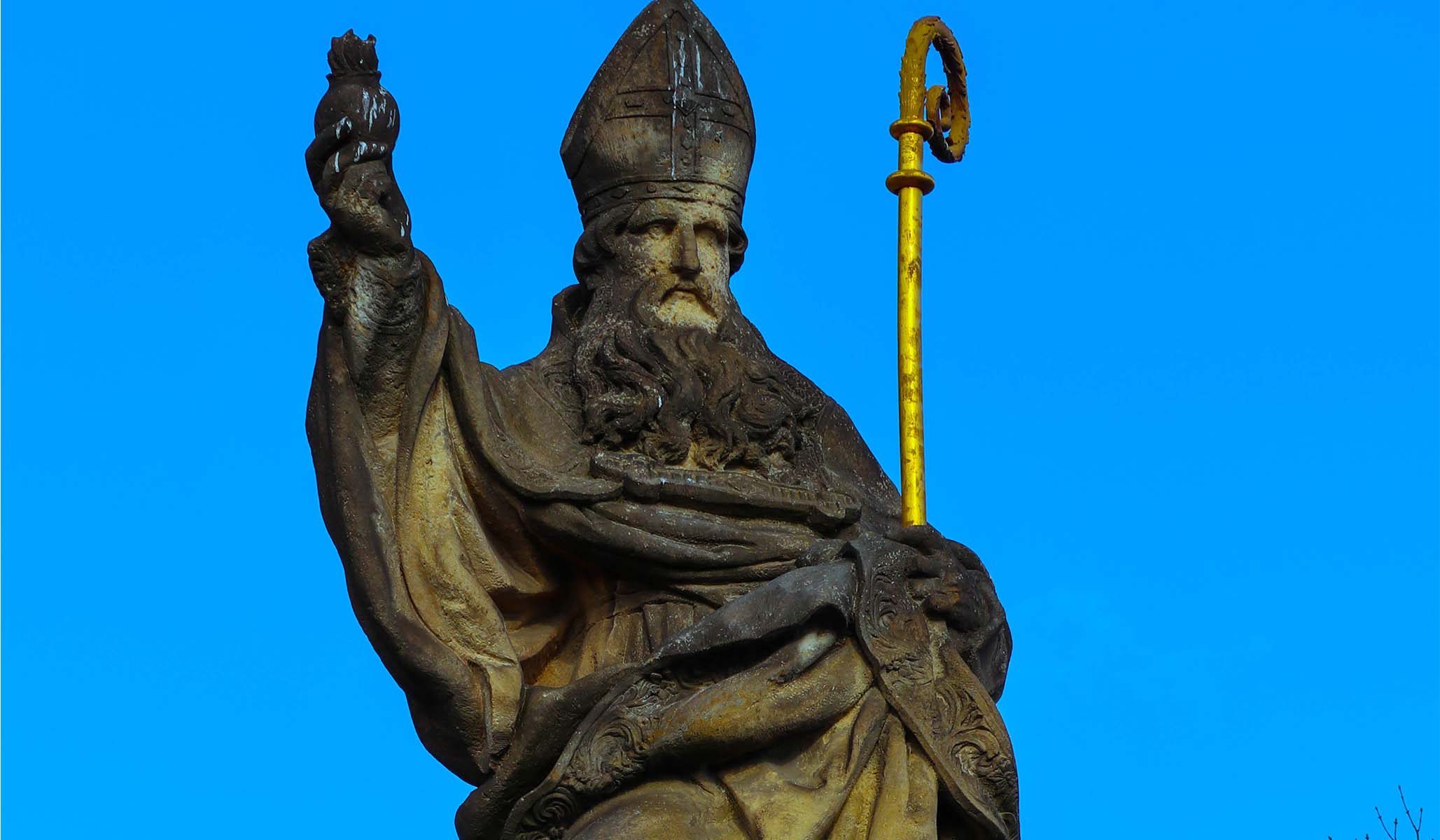 No, it's not just a Journey song (and the only good one, in my view; I would be fine with never hearing "Don't Stop Believin'" ever again). From the very beginning of the Christian faith, followers of Jesus have been struggling with the relationship between the two worlds to which they are tied: the earthly, temporal one and the heavenly, spiritual one. And they have long been unsettled by the implications of His statement: "My kingdom is not of this world." Or "unnerved," as Russ Hittinger, senior research fellow at the Catholic University of America's Institute for Human Ecology and co-director of CUA's program on Catholic Political Thought, puts it.
So how should Christians make sense of this seemingly intractable problem? Guided by, among others, St. Augustine, St. Thomas Aquinas, and Pope Leo XIII, Hittinger has attempted to divine the best approach. He outlined this approach last week in the first annual Lecture on Catholic Political Thought, sponsored by the Institute for Human Ecology (IHE) at CUA, the Project on Constitutional Originalism and the Catholic Intellectual Tradition, and the Thomistic Institute. You can watch it here, or embedded below:
Hittinger drew the title for his lecture ("How to Inherit a Kingdom"), as well as much of its substance, from the works of Augustine. Calling himself a "separationist," Hittinger referred not to the alleged separation between church and state that, he noted, the U.S. Constitution does not mention, but rather the separation between the political/temporal and the religious/spiritual that Christ achieved "as a dimension of his overcoming sin and death." This was in contrast to a "pagan integralism" that saw no such separation between those two realms.
Christianity has been marked, ever since, by an enduring tension between these two worlds — and by an enduring temptation for Christians to make too much of the political. Politics is not always bad, and engagement with the political is necessary. But, Hittinger warned, it can be "dangerous, if it's confused with a broken and exaggerated sense of immortality" sought in the temporal rather than in the spiritual.
The history of Christian thought shows this constant tension. In the aftermath of Rome's fall, Augustine chastised his own followers for having thought that their salvation was in Rome. "But the Lord and his Ministers were preparing you to receive a divine kingdom that is not of this world," Augustine said in a sermon at the time. "For your part, you prefer to grieve for the stones of Rome." Aquinas wrote similarly, as did, much later, Pope Leo XIII and Joseph Ratzinger, both before and when he became Pope Benedict XVI.
All warned against excessive reliance on temporal institutions for the salvation of souls. Leo XIII went so far as to advise that "faith embodied in the conscience of the people, rather than restoration of medieval institutions, is the way to final victory." Hittinger himself stressed that "if Christians are to fecundate the world, it cannot come by being united to the state, or becoming one with the reign of sin and death."
Such teachings do not absolve Christians of engaging in the temporal world. The separation of which Hittinger speaks "would be an evil, if we were just talking about social things, marriage, family, polity, and so forth." In this case, however, Hittinger was trying to figure out how "to inherit a kingdom," a deeper question to which separation offers guidance. With his help, may we continue the journey to full understanding of the relationship between these two worlds, and may we never stop believing in the one to come.