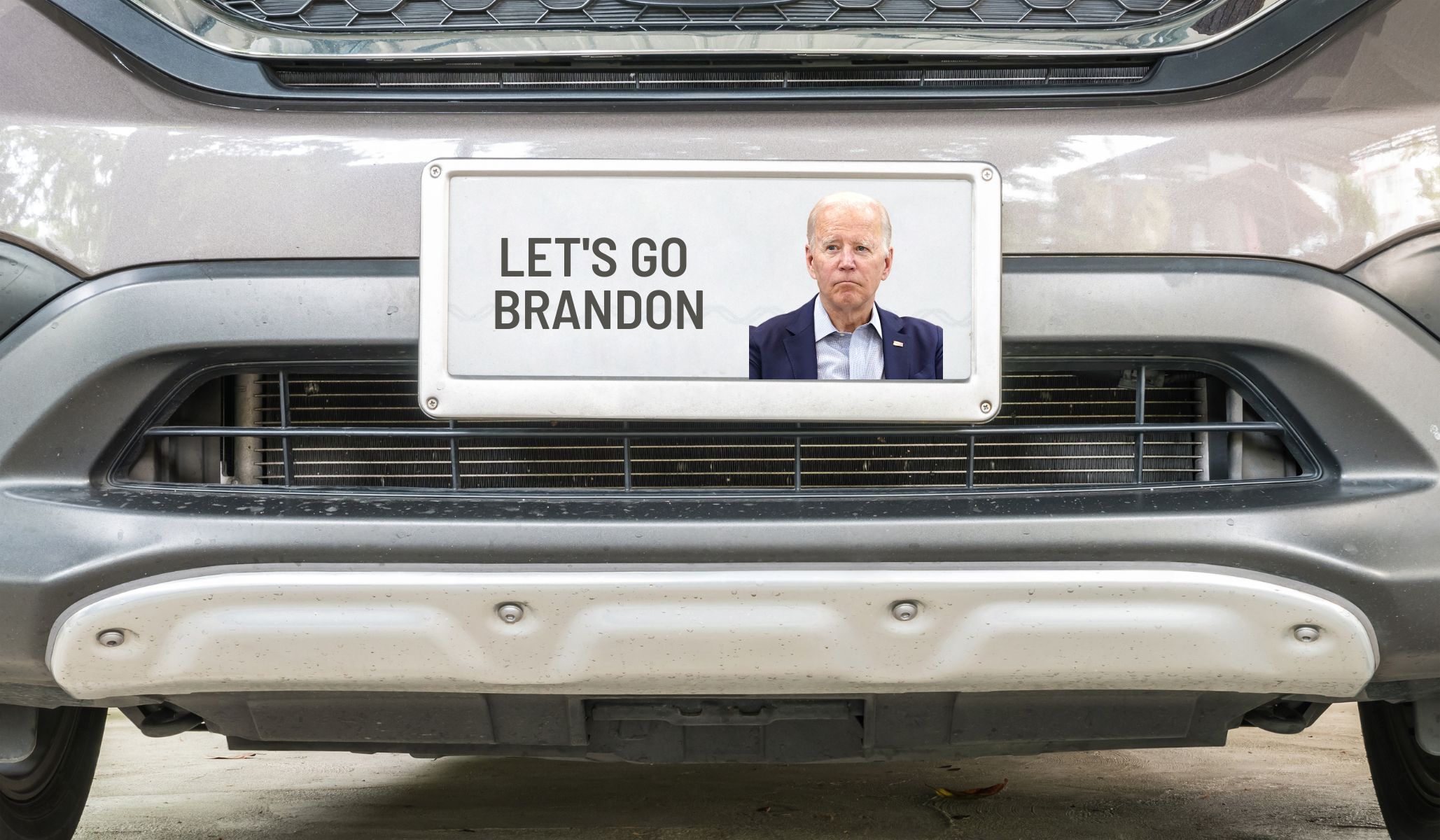 Maine drivers will soon have to find new means of communicating their spicy opinions about the Yankees, non-Mainers, and the mechanics of intercourse currently stamped onto their license plates. Beginning later this year, a trio of bureaucrats associated with Maine's Bureau of Motor Vehicles will use the powers granted by a 2021 law to establish the Vanity Plate Review Committee. Armed with the moral authority only a government employee can know and the Urban Dictionary — no, I'm not kidding — the committee will decide whether a petition to put VT LAME or BIDNOLD on the hindquarters of one's vehicle comports with the new standards.
Covering the story for the Wall Street Journal, Scott Calvert interviewed Shania Roussel, the proud owner of an endangered plate. He writes:
Shania Roussel knows she might soon have to give up the plate she got in 2020. It features the F-word plus "AHH"—think "-ER" in a Maine accent. Ms. Roussel, 25 years old, said the seven letters on her Toyota Corolla aren't a slur but a spicy homage to the Pine Tree State.

"It was like, how can I incorporate my frequent swearing with my love for my state?" she recalls thinking when she selected the plate.
Vanity plates are ridiculous, albeit much less obnoxious than improperly applied bumper stickers. Despite their silliness, however, there's something beautiful about the ingenuity of the American's ability to wordlessly thumb his or her nose at the authorities or his neighboring state. So, to you Maine lawmakers, I repeat the titillating words of civil libertarian Randy Marsh, "I thought this was America!" Let the people have their plates; perhaps they can use them to eat cake.