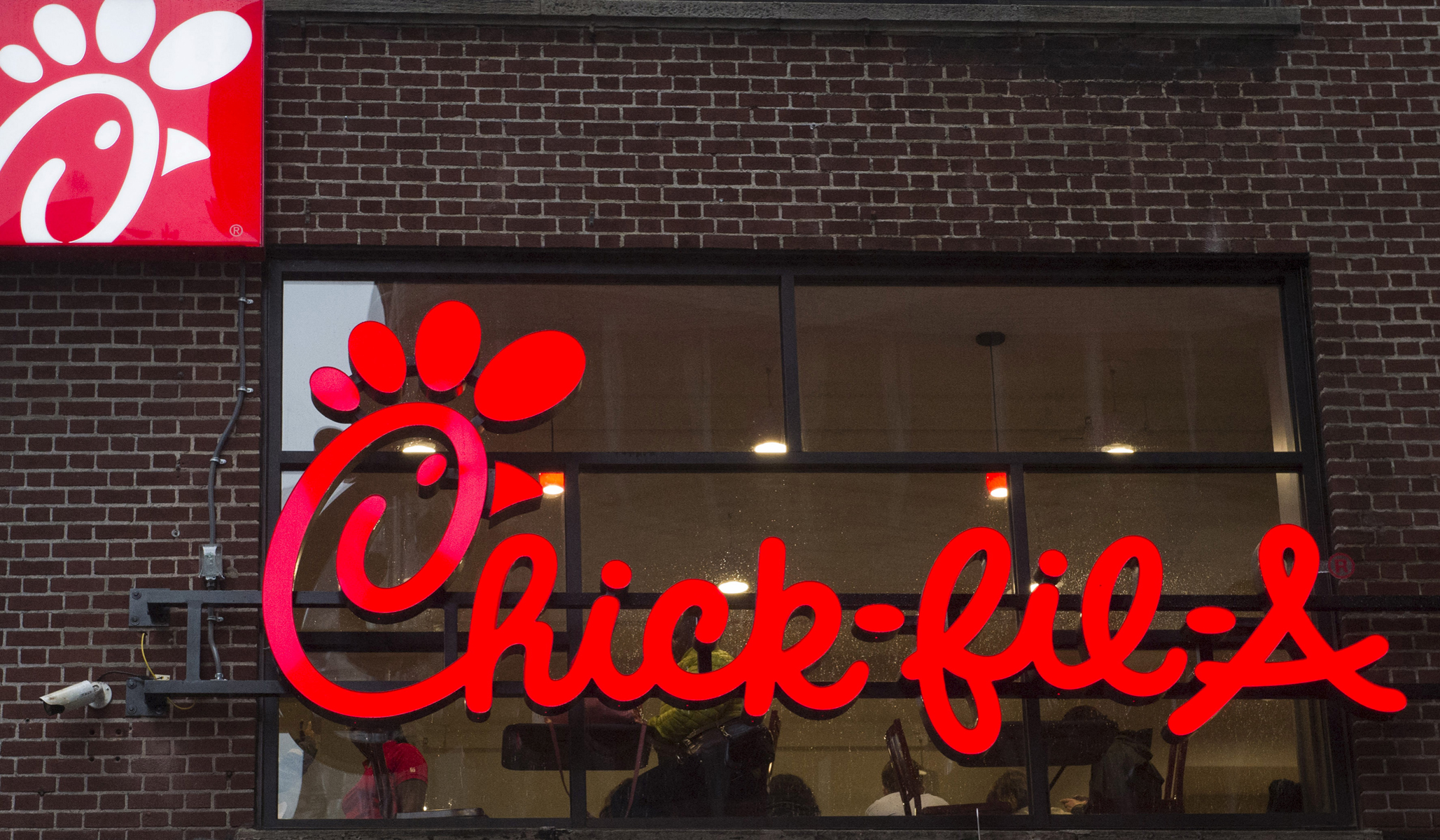 Sometimes the good guys win. 
This time it happened to be in a Fort Walton Beach, Fla., Chick-fil-A parking lot, where a restaurant employee prevented the carjacking of a mother. The young man can be seen in the video wearing a high-visibility vest and black ball cap, taking the perpetrator to the ground. After getting rolled and having his neck vised by the employee, the fight goes out of the carjacker, and he sits while the police are called, and the situation de-escalates. 
In reference to the FWB Chick-fil-A employee who ran to help a woman with a baby who was being carjacked, we want to say a sincere thank you to Ms. Kelner for providing video of a portion of the encounter. (see prior post). A major shout-out to this young man for his courage! pic.twitter.com/2Lcwe46azv

— OkaloosaSheriff (@OCSOALERTS) September 14, 2022
The local WFLA reported:
Investigators said the woman was getting the baby out of her car when a man identified as William Branch walked up to her wielding a stick and demanded her keys.

Branch then grabbed the car keys from the waistband of the woman's pants, opened her car door and got inside the car, investigators said.

When the woman began screaming for help, deputies said the Chick-fil-A employee ran to intervene.

Deputies said Branch punched the employee in the face but the employee was not seriously injured.

The employee told deputies that Branch had been involved in another incident shortly before the carjacking attempt.
When it's a battle between Florida men, the one on the side of the Lord's chicken has a distinct advantage; and you can be sure it was his pleasure to deliver that whooping.