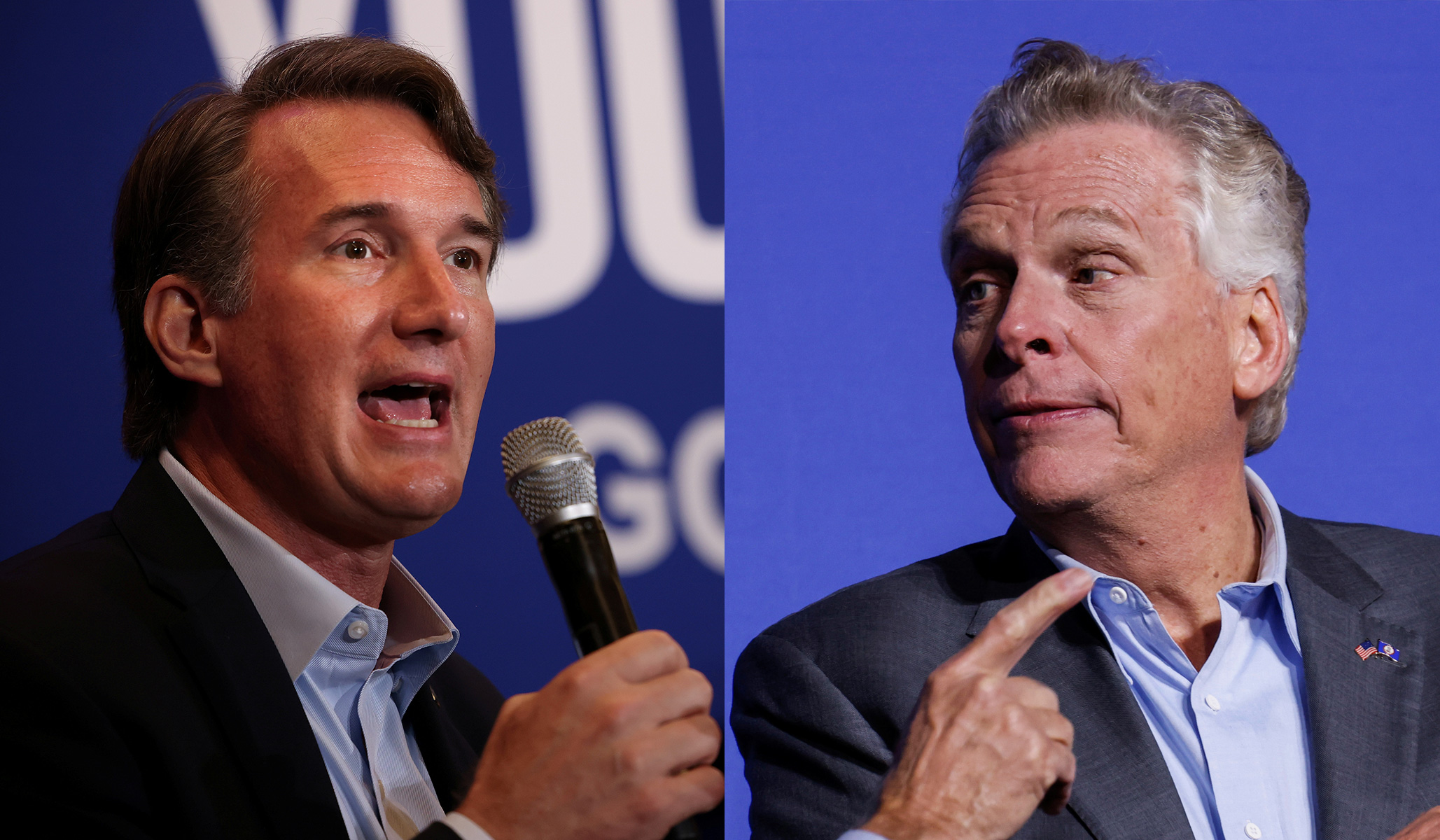 Democrats really, really, really want former President Trump to come to Virginia in support of Republican gubernatorial nominee Glenn Youngkin.
As David Harsanyi writes on the homepage:
The president took a trip to Virginia to try and help salvage the gubernatorial prospects of fellow Washington lifer, Terry McAuliffe.

Biden used the appearance to liken the GOP gubernatorial candidate Glenn Youngkin to January 6 rioters, to lie about Republicans supporting "book bans," and to attempt to goad former president Donald Trump into coming to Virginia.
Indeed, Trump gave Democrats hope by issuing a bizarre statement yesterday: "Chanting, 'We love Trump!' in Arlington, Va. Thank you, Arlington, see …