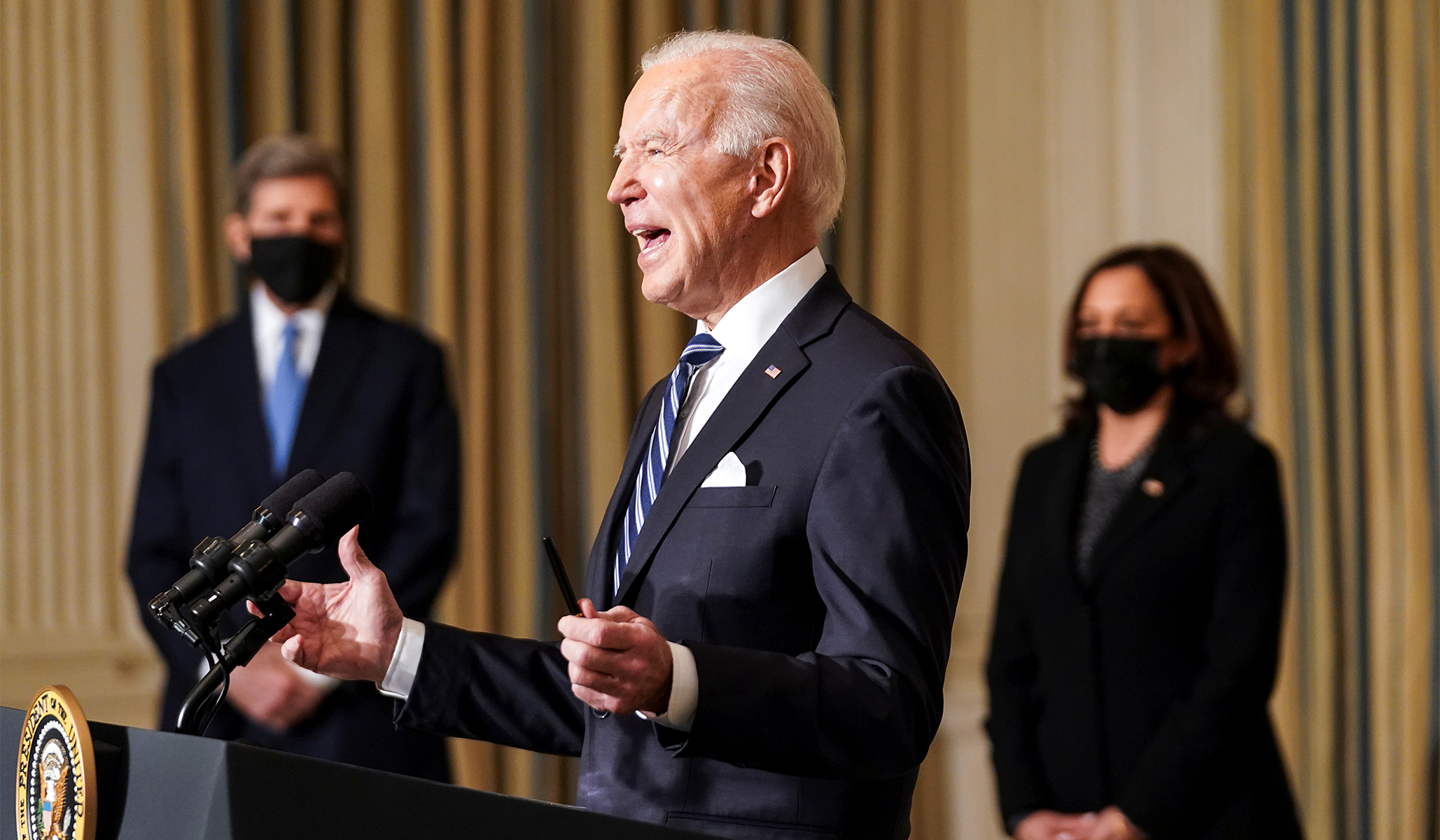 Earlier this month, U.S. Special Presidential Envoy for Climate John Kerry helpfully explained to a French television station that President Biden simply had no idea that the U.S.–U.K.–Australia deal on submarines would irk the French government, and "had not been aware of what had transpired."
A few days ago, Kerry was again similarly helpful to his boss in an interview with the Associated Press:
Kerry also spoke of the impact if the U.S. Congress — under a slim Democratic majority — fails to pass legislation for significant action on climate by the United States itself, as the Biden administration aims to regain leadership on climate action. "It would be like President Trump pulling out of the Paris agreement, again," Kerry said.
In a brief exchange with reporters Friday, Biden offered the first sense that he's getting a little tired of Kerry going off-message:
Q    Secretary Kerry said the other day that if you come to Scotland without legislation passed by Congress — your climate bill — that would be as bad for credibility as when Trump pulled out of Paris.  What do you make of that?  That's what Secretary Kerry said.

THE PRESIDENT:  Well, I — I think it'd be good to have an agreement on the climate piece, but we're going to get the climate piece.  And I think Senator Kerry has a little hyperbole there. He pulled out.  And the question is whether or not I have enough Republicans who understand the plan that's in jeopardy.  And that's what we're working on.
But hey, who could have possibly predicted that John Kerry would go rogue, add pressure to the administration instead of alleviating it, and make himself look good at Biden's expense?