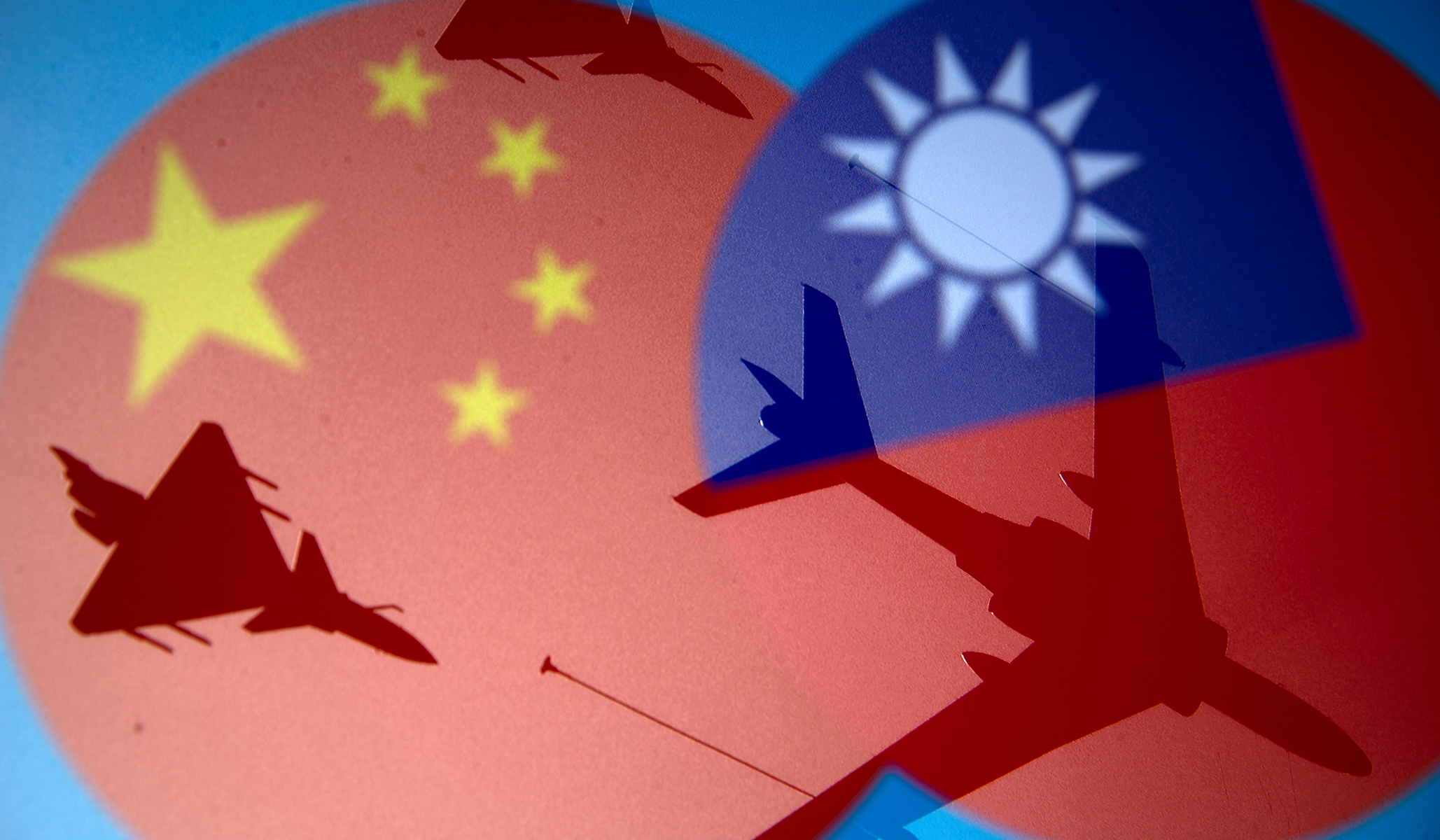 The spike in Chinese military flights into Taiwan's air defense identification zone has inspired a rash of commentary from progressive and nationalist voices that calls for properly understanding the "context" of the situation — as if the context were not China's decades-long military buildup and the Chinese Communist Party's promises to "reunify" Taiwan with the mainland.
Meanwhile, these writers rap journalists and other commentators for supposedly overinflating the threat and for pointing out that the flights are a major provocation. Most of the time, the authors of pieces downplaying the party's malign intent fail to mention that the flights do have an immediate impact: They're wearing down the Taiwanese armed forces to soften the ground for an eventual assault.
There's no fearmongering here, contrary to what some people claim. Beijing's actions speak for themselves, and putting the onus on U.S. officials to reduce tensions, as some have done, is to call for appeasement of what the party demands. The party has demanded a lot.
Former Australian prime minister Tony Abbott put this succinctly during a speech in Taiwan on Friday. He told an audience that he once "hesitated to attend this conference lest that provoke China." He explained why his view changed:
But since then, Beijing has torn-up the "one country, two systems" treaty on Hong Kong; put upwards of a million Uighurs into concentration camps; boosted cyber spying on its own citizens; cancelled popular personalities in favor of a cult of the new red emperor; brutalized Indian soldiers in the Himalayas; coerced other claimants in its eastern seas; and flown evermore intimidatory sorties against Taiwan.

It's weaponized trade, especially against Australia, with our barley, wine and coal exports all stopped on spurious safety grounds, and its embassy has published 14 demands – essentially that we become a tributary state – that no self-respecting country could accept.

The trigger was politely seeking an impartial inquiry into the origins of the Wuhan virus.

So this year, I'm here, having concluded that China's belligerence is all self-generated.
That's the context of China's flights into Taiwan's ADIZ. None of these issues can be siloed off from Beijing's military harassment of Taiwan, because everything on Abbott's list contributes to the same goal: making the world safe for the party's dominance.
Attempting to smooth over the incursions, and the attendant saber rattling of CCP mouthpieces (which has been far more extreme than what American China hawks have ever said), is not merely a matter of debating the degree to which Washington should support Taiwan. It's a call for abandoning Taiwan and any attempt at establishing the deterrence that stands a chance at heading off a conflict.