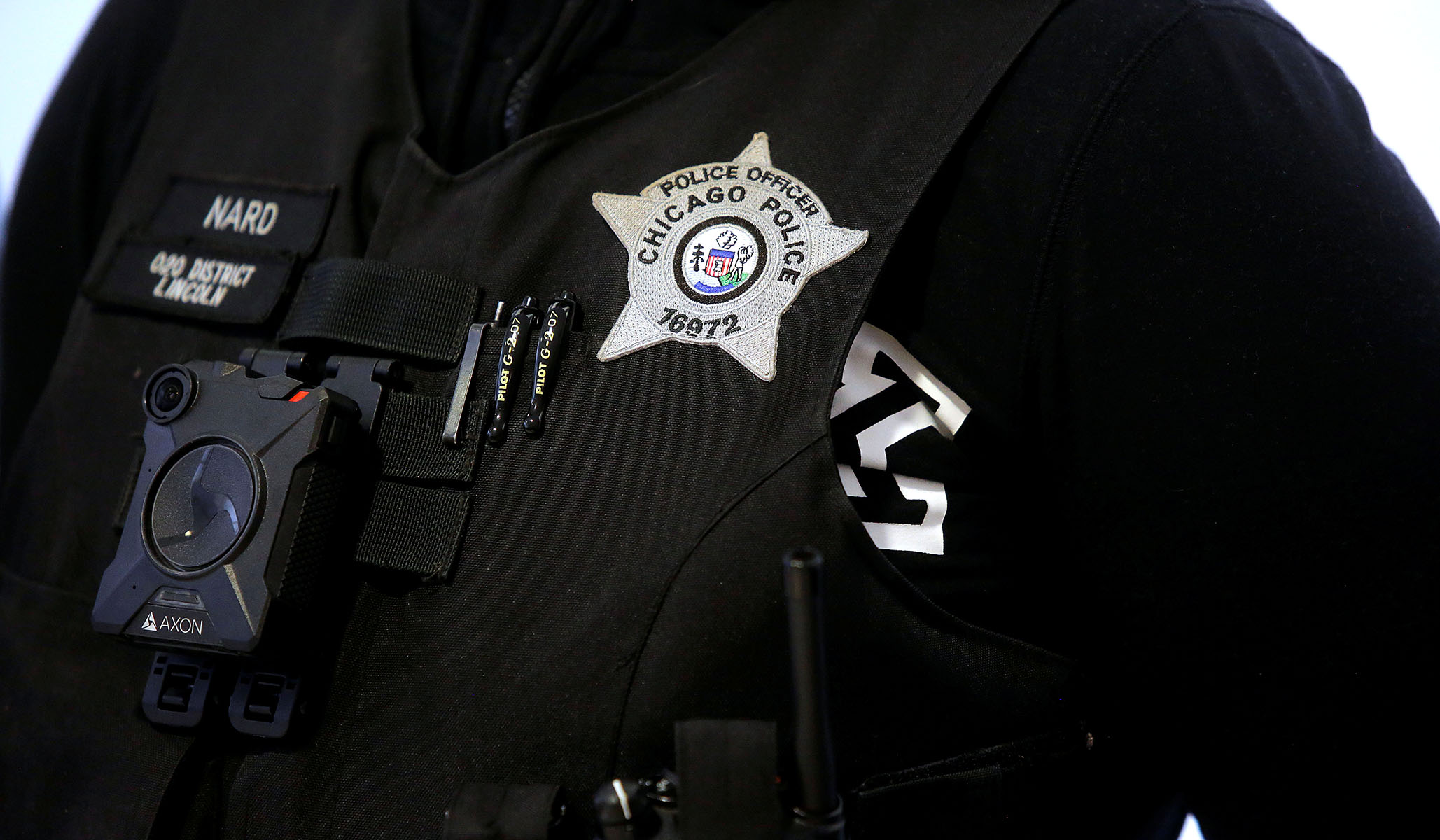 The Murder of a Top Chicago Police Officer In a City of Violence
Overshadowed by the shocking massacre in Parkland, Fla., last week was a tragic loss in Chicago. Chicago Police Department Commander Paul Bauer, 53, commander of the city's 18th District, was murdered on February 13 in broad daylight in the heart of the Loop by a four-time felon running away from a police tactical unit that had tried to question him about drug activity. Bauer, who headed up one of Chicago's largest police districts, was about to enter a meeting with city aldermen when he heard on the radio about the fleeing suspect and saw a man matching the wanted's description near the James R. Thompson Center state government building, which is located across the street from City Hall. Though no longer a beat cop, Bauer attempted to detain the suspect, Shomari Legghette. They struggled, fell down an outside stairwell at the Thompson Center, and then Legghette opened fire with a 9mm handgun with a an extended clip. Bauer was hit six times and died almost immediately.
As a senior police officer, Bauer did not have to pursue Legghette. But the married father of a 13-year-old daughter apparently never hesitated. As commander of the 18th District, he had publicly expressed frustration with the difficulty of getting hardened repeat offenders off Chicago's streets. In tragic irony, Legghette, who had a decades-long criminal rap sheet that included four felony convictions, was just the kind of repeat criminal Bauer worked to lock up. Legghette, in addition to carrying the 9mm, was wearing a bullet-proof vest under his coat and had heroin, marijuana, and cocaine on him when arrested at the scene.
Chicago is America's numerical murder capital. In 2017, there were 650 murders, which more than doubled the number in New York (290). While Baltimore is the nation's per capita leader in murders among major cities, with a murder rate of nearly 56 per 100,000 persons, Chicago's rate is at 24 per 100,000. That makes one eight times more likely to be killed in Chicago than in New York. And that was a decline from the blood-soaked 2016, in which 781 people were murdered. The majority of those were gun crimes, despite Chicago and Cook County having some of the strictest gun laws in the country. To put it in perspective, in 2017, there were 7.6 shootings each day in Chicago, with 3,457 shooting victims, or 9.5 individuals shot per day.
Paul Bauer was my contemporary in age, we grew up on different sides of the city, but I was not his peer. He was one of the few actively trying to stop the endless carnage, one of those who spent a career fighting urban predators so the rest of us can live as safely as possible. A devout Catholic from the famed Bridgeport neighborhood (home of the Daley dynasty), Bauer was described by family and friends as the kind of personal and professional leader who often seems to be in such short supply. As commander of the 18th, Bauer promoted community outreach programs and was well-known in his district for being accessible. He fought to make a difference in a city where violence is endemic, where gun laws are ineffective in stemming deadly crime, and where the courts release brutal criminals back onto the streets.
Chicago may be a massive, impersonal city, but its neighborhoods always gave it the mirage of being a smaller town. Reflecting both the shock at Bauer's killing and the deep respect in which he was held, thousands gathered at his funeral mass and along the funeral route to pay tribute, regardless of their color. They, in turn, followed equal thousands who had come to his wake, held on his 16th wedding anniversary.
Along with his family and close friends, his brethren in blue shoulder a pain few of us can understand.
Hush'd be the camps to-day,

And soldiers let us drape our war-worn weapons,

And each with musing soul retire to celebrate,

Our dear commander's death.

No more for him life's stormy conflicts,

Nor victory, nor defeat — no more time's dark events,

Charging like ceaseless clouds across the sky.

But sing poet in our name,

Sing of the love we bore him — because you — dweller in camps,

Know it truly.

As they invault the coffin there,

Sing — as they close the doors of earth upon him — one verse,

For the heavy hearts of soldiers.
Paul Bauer was laid to eternal rest on Saturday. R.I.P.