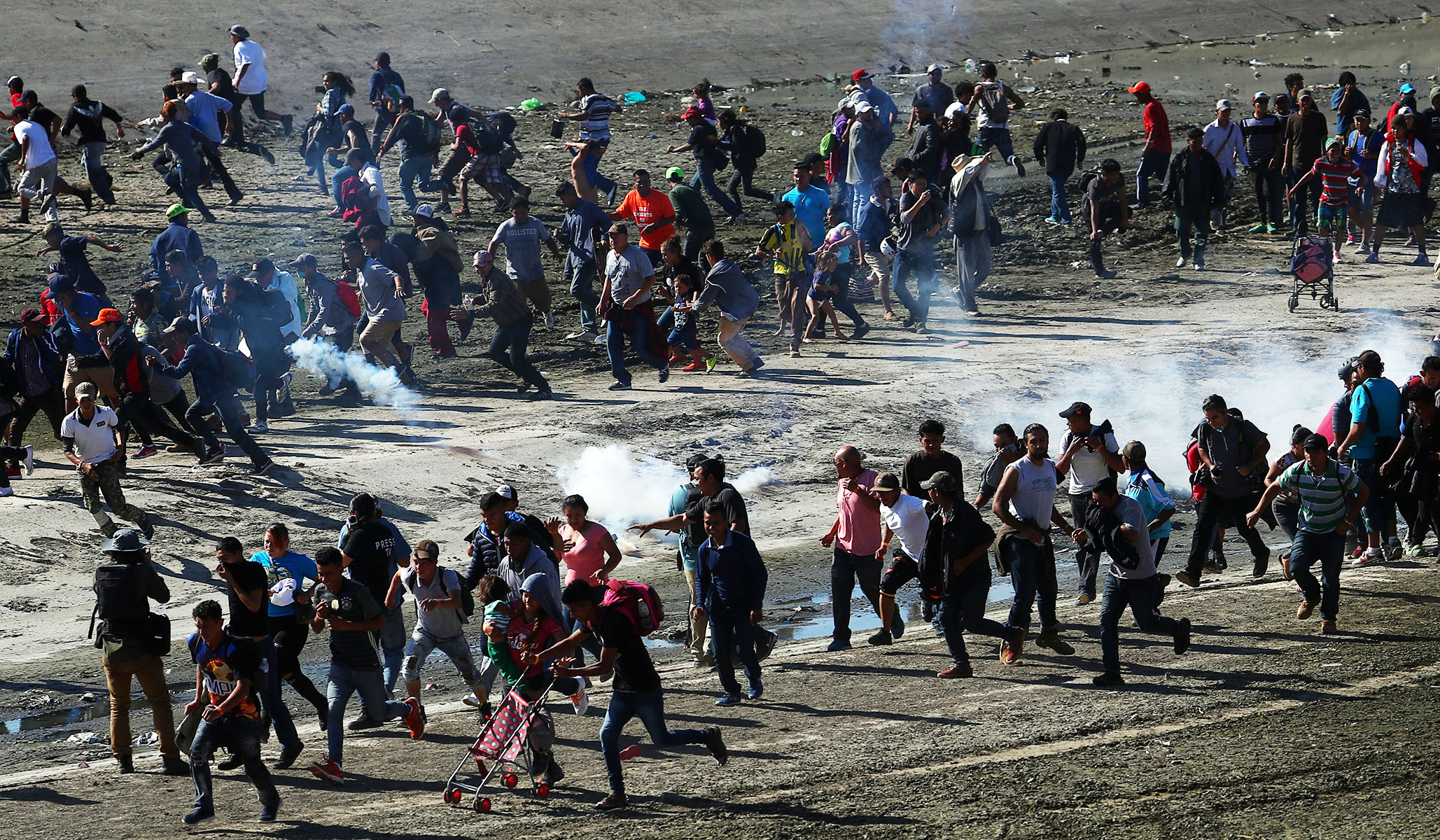 There was a scene at the border today that we were told was literally impossible by the media and Trump's critics, as migrants from the caravan tried to storm a border crossing. From the AP:
The situation devolved after the group began a peaceful march to appeal for the U.S. to speed processing of asylum claims for Central American migrants marooned in Tijuana.

Mexican police had kept them from walking over a bridge leading to the Mexican port of entry, but the migrants pushed past officers to walk across the Tijuana River below the bridge. More police carrying plastic riot shields were on the other side, but migrants walked along the river to an area where only an earthen levee and concertina wire separated them from U.S. Border Patrol agents.

Some saw an opportunity to breach the crossing.

An Associated Press reporter saw U.S. agents shoot several rounds of tear gas after some migrants attempted to penetrate several points along the border. Mexico's Milenio TV showed images of migrants climbing over fences and peeling back metal sheeting to enter.