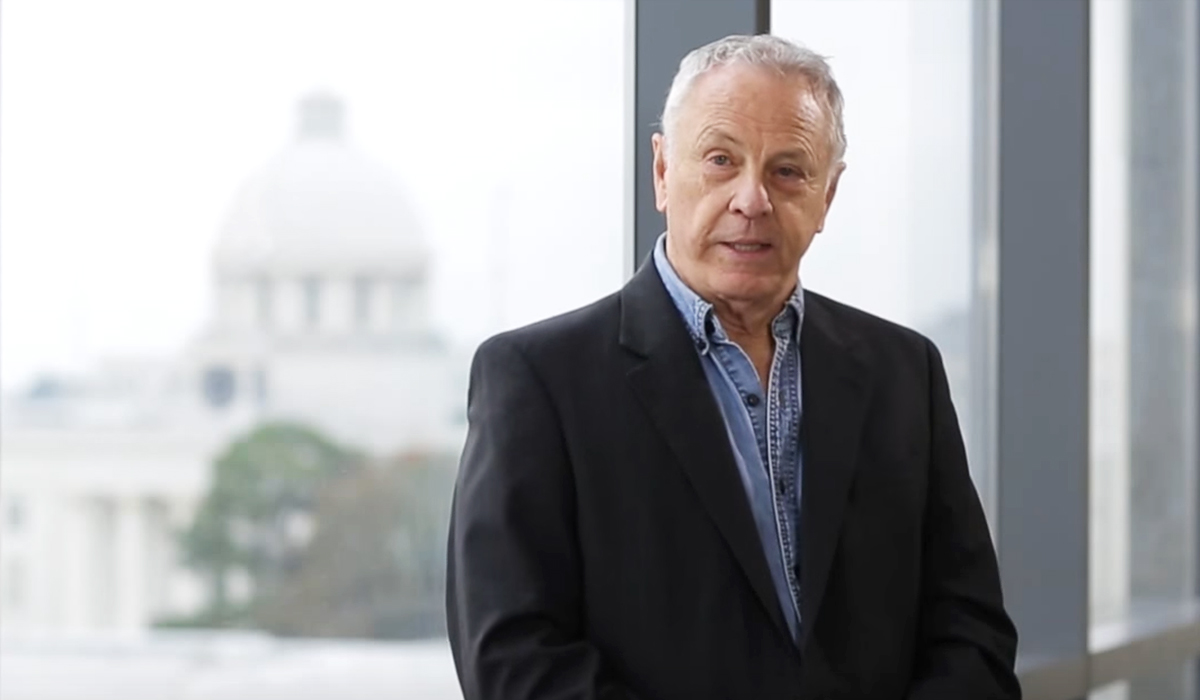 For fair-minded observers, this has been a bad week for the credibility of the two most aggressive (and punitive) "watchdogs" of the right — Media Matters and the Southern Poverty Law Center. Thanks to Peter Hasson at the Daily Caller News Foundation, we discovered the stunning hypocrisy of Media Matters president Angelo Carusone. The man who helms an organization that combs through the past of every conservative public figure looking for evidence of hate and bigotry has his own history of hateful posts.
And now the SPLC faces its own internal challenge. Yesterday, the SPLC fired its legendary co-founder, Morris Dees, for unspecified "inappropriate conduct" and then hired an "outside organization" to conduct a "comprehensive assessment" of its "internal climate and workplace practices." According to the Los Angeles Times, the SPLC just might have a tolerance problem:
The Times has also learned that the organization, whose leadership is predominantly white, has been wrestling with complaints of workplace mistreatment of women and people of color. It was not immediately clear whether those issues were connected to the firing of Dees, who is 82.

Also Thursday, employees sent correspondence to management demanding reforms, expressing concerns about the resignation last week of a highly respected black attorney at the organization and criticizing the organization's work culture.

A letter signed by about two dozen employees — and sent to management and the board of directors before news broke of Dees' firing — said they were concerned that internal "allegations of mistreatment, sexual harassment, gender discrimination, and racism threaten the moral authority of this organization and our integrity along with it."
Today, the Alabama Political Reporter reported that multiple SPLC employees wrote a joint email after a senior attorney resigned and accused Dees of sexual harassment and the SPLC of cover-ups and retaliation (Dees denies the allegations):
[T]he employees' email alleged multiple instances of sexual harassment by Dees, and it alleges that reports of his conduct were ignored or covered up by SPLC leadership. A subsequent letter from other SPLC employees demands an investigation into the alleged coverup of Dees' alleged harassment.

The emails noted that multiple female SPLC employees had resigned over the years due to the harassment and/or the subsequent retaliation by SPLC leadership when they reported the incidents.
The SPLC, as readers may know, has lately busied itself with greatly expanding its definitions of hate groups and extremists. It recently paid a $3.4 million settlement and issued a formal apology for labeling British Muslim Maajid Nawaz an "anti-Muslim extremist." It was forced to apologize for posting an "extremist file" on Dr. Ben Carson. It calls AEI's Charles Murray a "white nationalist" and (like it did with Nawaz) has branded Ayaan Hirsi Ali — a former Muslim who fled terrible oppression in Somalia and even now faces jihadist threats on her life — an "anti-Muslim extremist." It unconscionably calls my former employer, the Alliance Defending Freedom, "an anti-LGBT hate group."
Activists cite SPLC designations as grounds for attempting to attack and de-platform speakers at universities, block judicial nominations, and deny access to charitable giving programs. SPLC's hate group designations have even inspired violence.
At the same time, the SPLC has amassed immense financial resources, using its exaggerated and alarmist rhetoric to raise immense sums of money from frightened, well-meaning progressive donors. Quoted in the L.A. Times, Yale professor Stephen Bright had some choice words for Dees and the SPLC:
"The chickens have had a very long trip, but they finally came home to roost," Bright said.

"Morris is a flimflam man and he's managed to flimflam his way along for many years raising money by telling people about the Ku Klux Klan and hate groups," he said. "He sort of goes to whatever will sell and has, of course, brought in millions and millions and millions of dollars."
The final paragraphs of the Times story are telling:
While the SPLC funded some good work, Bright said, he had long heard complaints about race discrimination and sexual harassment from the center's former attorneys and interns.

"It's remarkable," he said, "how many people who have worked at the center have not spoken very well of the center after they left."
No one disputes that the SPLC has done some good and valuable work, but it has squandered its position of trust with the public and the media. The SPLC's internal problems highlight a truth that's been plain for years — it's time to stop treating the group with the credibility it no longer deserves.