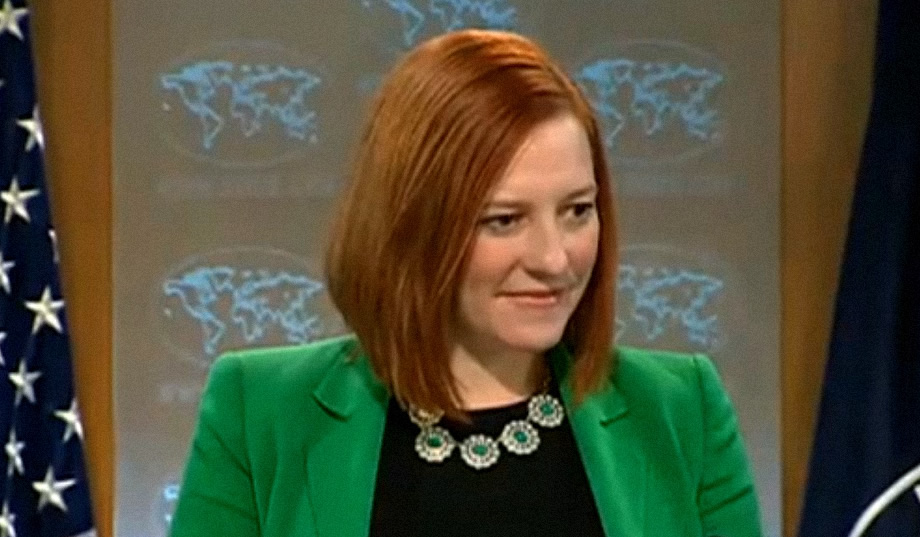 After days of fending off the question, State Department spokeswoman Jen Psaki admitted on Tuesday that the department has no record of former Secretary of State Hillary Clinton signing a separation form that could open her up to perjury charges.
Form OF-109 is a document required to be signed by all State Department employees as they exit the department. In it, the employee claims, under penalty of perjury, that he or she has turned over all relevant communications to the government at the time of his or her departure.
By turning over her private e-mails at the end of 2014, two years after leaving office, Clinton violated that agreement — if, in fact, she signed it.
On Tuesday, the State Department finally indicated that she did not — or at least, they have no records of her doing so. "We have reviewed Secretary Clinton's official personnel file and administrative files, and do not have any record of her signing the OF-109," Psaki said on Tuesday. "It is not clear that this form is used as part of a standard part of check-out across the federal government, or even at the State Department. So we're certainly looking into that."
AP reporter Matt Lee pressed Psaki, asking why the department had previously intimated that the form was "required" and if Clinton's non-signature violated any rules.
"It's not a violation of any rule, no," she said, saying that signing the form may not be a common departure practice and that "there are differences between regulations and, certainly, recommendations."
"The form exists, certainly," Psaki said. "Beyond that, I don't have more statistics on what percentage of State Department employees sign on departure from the building."
"Yes, the form exists, and it exists for a reason," Lee replied. "It doesn't exist simply because someone thought, 'Hey, let's have a form that someone has to sign!' It exists for a reason, and probably a pretty good reason, right?"
"Well, there are probably hundreds of forms in the federal government that exist — thousands, tens of thousands of forms that exist," Psaki said. "So I don't know that I would over-emphasize the existence of a form."