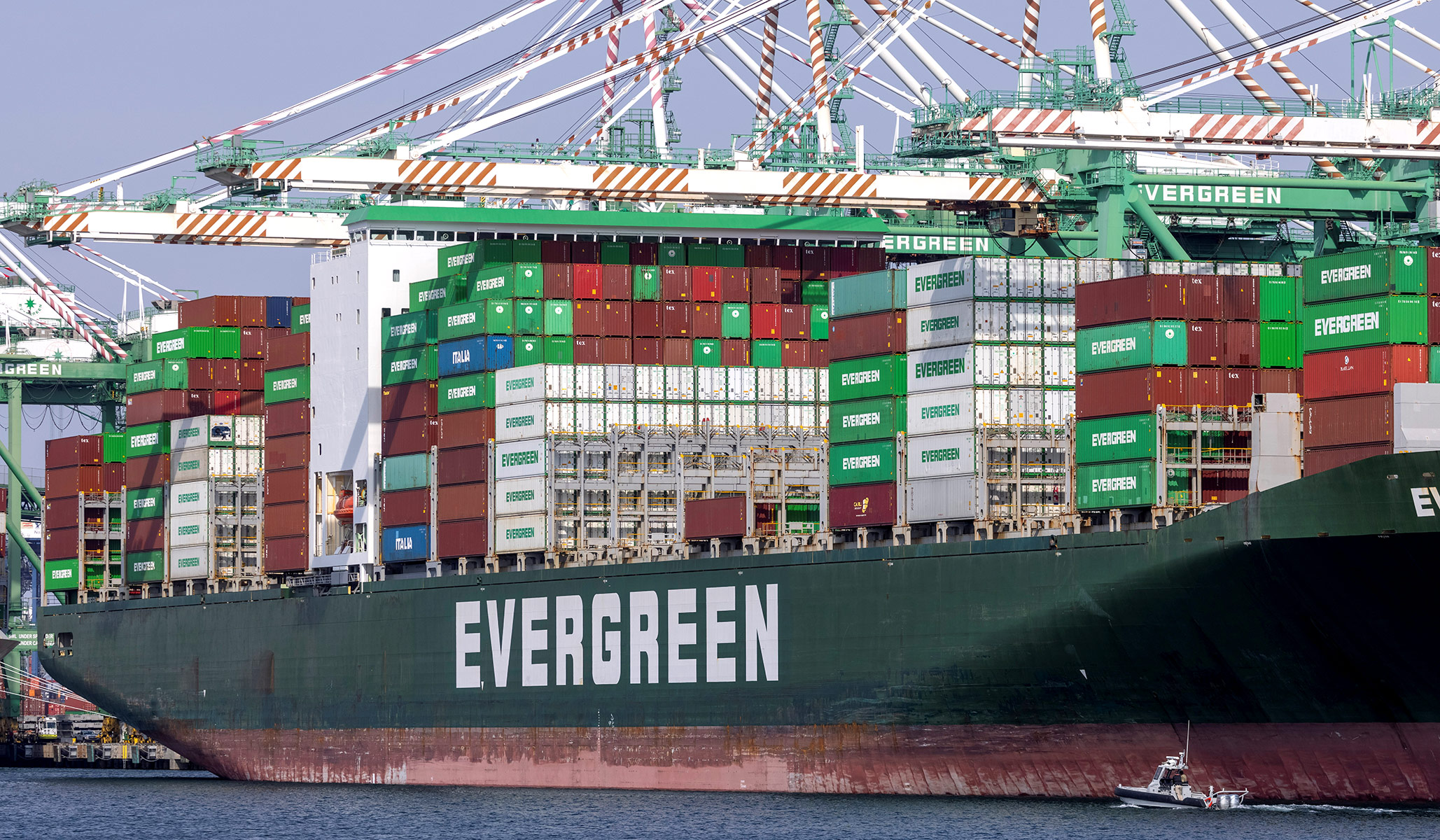 With all the focus on America's shipping delays, it's easy to forget that the world's biggest shipping backup is in southern China, not southern California.
That's according to the Financial Times this morning, which reports that "a typhoon closed the ports [in Hong Kong and Shenzhen] for two days this week — but although weather often disrupts shipping, this just added to the problems from previous jams since the pandemic began. In August, a single Covid case paralysed a terminal for a fortnight in the major Chinese port of Ningbo, outside Shanghai."
The waiting times for ships at U.S. ports are longer (seven to twelve days at Los Angeles/Long Beach and six to seven days at Savannah, compared to one to three days at Shanghai and Shenzhen), but there are more ships waiting at the Chinese ports, according to the FT. A lot more — 97 are currently waiting in Shenzhen, and 73 are waiting in Shanghai, compared to 53 and 20 at Los Angeles/Long Beach and Savannah, respectively.
Given the magnitude of global trade, it may seem odd to be talking in merely double-digit numbers, but that's part of what makes this problem so difficult. Container ships are massive, and that's the only way they are profitable. The economies of scale of huge ships mean that customers can transport freight for tiny fractions of a cent per pound. Since the ships are so large, there really aren't that many of them. One cancellation or delay can have huge ramifications simply because it's difficult to get another ship in to replace it.
Regardless of what humans do, there are entirely natural factors that affect trade no matter what. The same FT story quotes Lars Mikael Jensen of the shipping company Maersk: "We're getting into the winter period in the northern hemisphere that will bring a return to normal challenges — snow, wind and the closures of terminals. . . . I can't judge if we're over the worst."
Though U.S. ports shifting to 24/7 operations is the right call, it does nothing about Chinese ports shutting down for one case of COVID. That's partly why the chair of DP World, one of the biggest terminal operating companies in the world, thinks that supply-chain problems could persist for the next two years. (To give you perspective on how international the shipping industry is, that link is to a story in a British newspaper about dependence on China based on an interview with a man named Sultan bin Sulayem whose Dubai-based company operates terminals in over 40 different countries.)
The price of a shipping container is a market price that is set by factors all around the world. The U.S. is a big player in that market, of course, but it doesn't have market power to set prices. The Drewry World Container Index currently sits at nearly $10,000 per container. It was below $2,000 a little over a year ago. That's a global market price — U.S. actions alone do not do much to move it.
The secretary of transportation being on unannounced paternity leave through this crisis looks bad politically, and the American people deserve to know when cabinet officials are out of commission. But there's not much Pete Buttigieg can really do about this problem. (You have to wonder what the point of having a federal transportation secretary is if a national transportation problem is something he can't do much about, but that's another subject for another time.) There aren't many national problems in transportation. Most problems are either intensely local (e.g., inefficient operations at a particular port) or broadly international (e.g., the high price of a shipping container).
Americans should do what they can to solve those local problems, which will in many cases involve city and state governments more than the federal government. But we shouldn't deceive ourselves into thinking a perfectly crafted American government response will make our transportation problems go away.