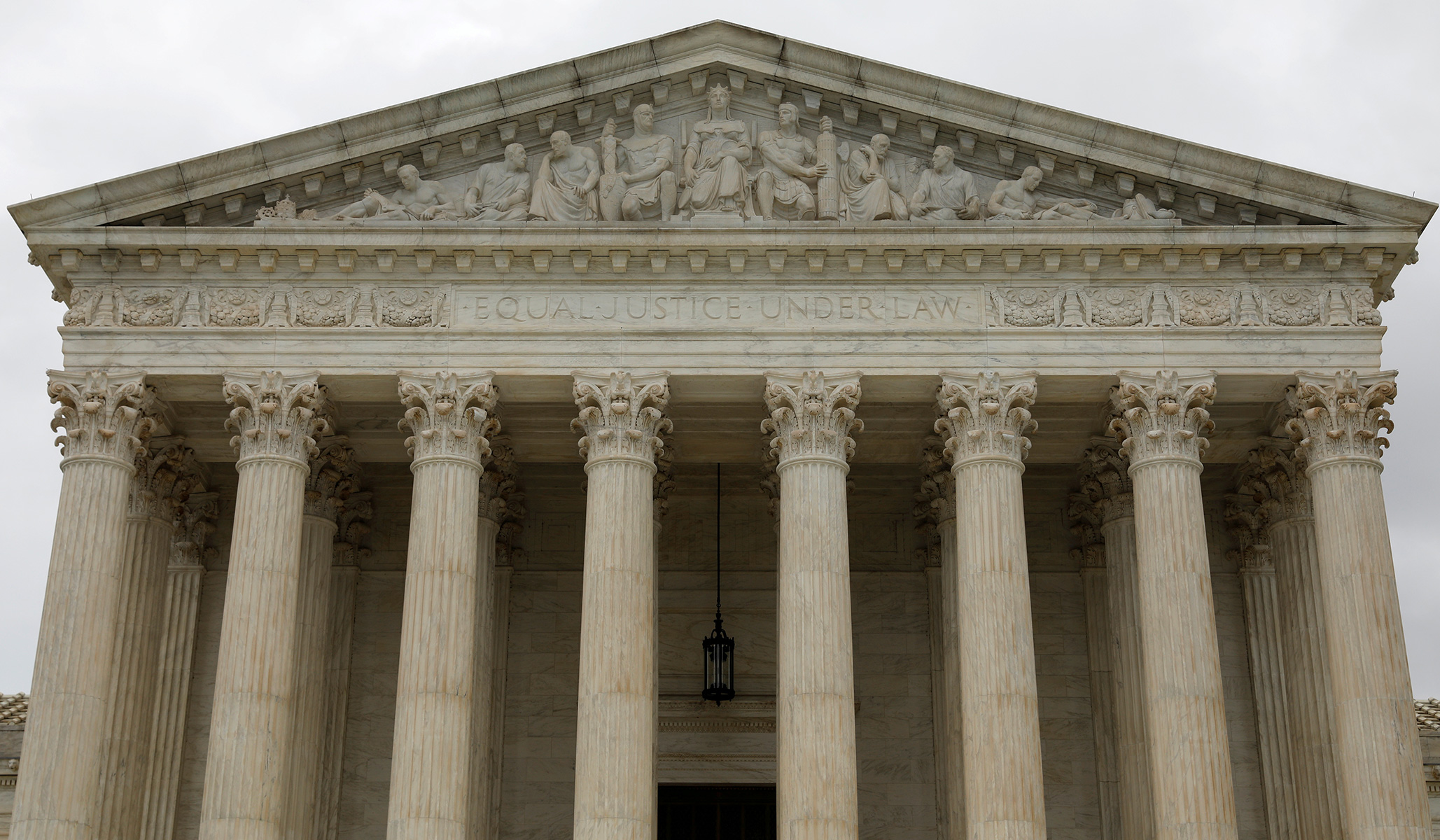 The Supreme Court begins its term today, with in-person arguments sans Justice Brett Kavanaugh, who is COVID-positive (though we hope and expect he will appear in the flesh soon, since he is vaccinated and symptom-free). Among the cases up for argument on Day One is a sentencing issue under federal law. I mention it because it is relevant to the discussion of federal sentencing in an essay I wrote for the last issue of the magazine ("Fictions of the 'Carceral State'").
At issue in Wooden v. United States, as Daniel Harawa explains at SCOTUSblog, is the vexing question of what is meant by the word occasion.
In 2014, when James Wooden was arrested for being a felon in possession of a firearm, federal prosecutors charged him with being an armed career criminal under section 924(e)(1) — a penalty provision in the firearms part of the penal law (added in 1984). This prescribes a mandatory minimum 15-year sentence if the felon in question has three prior violent felony convictions "committed on occasions different from one another."
Wooden has twelve prior convictions, all committed before 2006. There is an unresolved dispute over whether a 1989 aggravated assault qualifies as a violent felony, but a 2005 burglary conviction clearly does. What about the other ten? That's what the Supremes have to sort out.
In 1997 Wooden burglarized a storage facility in which mini warehouses were situated. Wooden entered and stole from ten different mini warehouses and was convicted of a separate count of burglary as to each one.
So, did Wooden engage in one occasion of burglary that had ten related subparts? Or were there ten occasions of burglary since a) Wooden could not have been physically present in more than one mini warehouse at a time, so there was clearly some separate deliberation between each burglary, and b) consistent with that, he was convicted of ten separate crimes?
The answer is different depending on which Circuit is answering it — the Sixth Circuit says there are ten separate occasions, the Second Circuit says it's one. The circuit split is why the Court took the case.
I'd note, as I did in the aforementioned essay, that there would have been no issue prior to the reforms of the 1980s. Before the enactment of the Sentencing Guidelines (also in 1984, though they didn't go into effect until 1987), prosecutors could control sentencing exposure by breaking single factual occurrences into separate criminal counts, and judges could impose whatever sentence they saw fit as long as it was within the combined statutory maximum.
For example, a defendant who structured $50,000 in funds into five separate $9,999 deposits to avoid filling out reports (triggered at $10K) under the currency laws might be charged with five counts of money laundering, and the judge could combine those five counts and impose a sentence of up to 25 years (five years per count). By contrast, the sentencing guidelines would treat the case as one episode of money laundering in which $50,000 was structured, and the sentencing range would be more like twelve to 18 months.
As I read the law, I think the Sixth Circuit has the better of the argument. If a defendant sells a buyer two vials of crack, that is one drug sale, not two. But if a defendant robs a bank, then goes down the street and robs a second one, that's two bank robberies, not one. On the facts here, it seems to me that separate mini warehouses are more like the latter than the former.
That said, you might wonder why, even if this was technically justifiable as an application of the career-criminal provision, why did the prosecutor invoke it on these facts? The answer is probably that the career-criminal provision provides no discretion. Congress said that if the conditions are met, the defendant "shall" be sentenced to the 15-year mandatory minimum. Prosecutors and courts occasionally abuse their discretion, which is why Congress enacted these mandatory provisions in an era of high crime. Here, though, a little room for discretion might have been prudent.