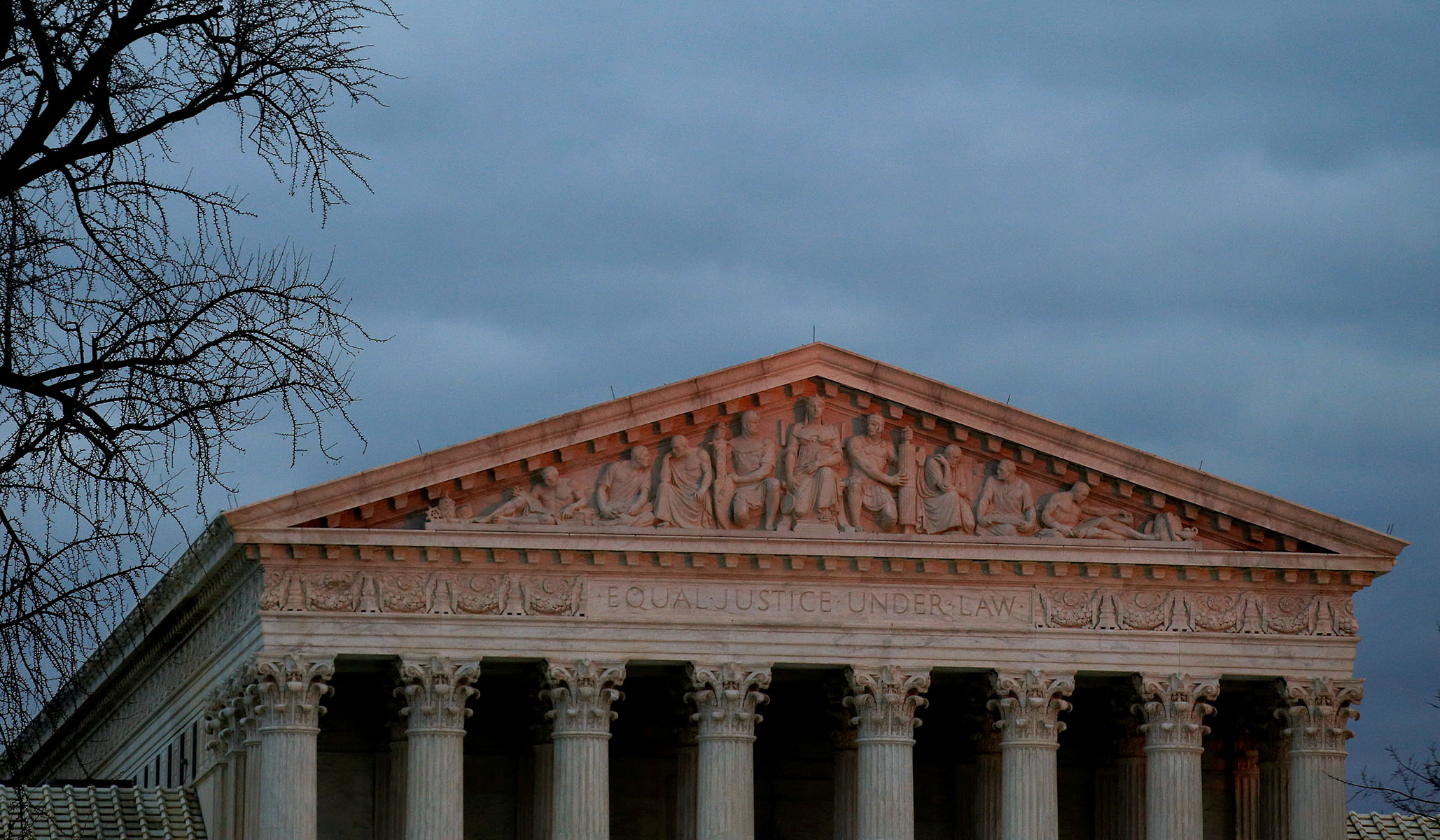 1. Toni Simms-Busch: The Supreme Court just ruled that adoptive families like mine are worth protecting.
2. From the Becket Fund for Religious Liberty:
Unanimous Supreme Court protects foster moms & 200-year-old ministry

Foster moms Sharonell Fulton & Toni Simms-Busch can continue serving children

WASHINGTON – The Supreme Court just ruled in favor of "exemplary" foster mothers Sharonell Fulton and Toni Simms-Busch, allowing these foster care heroes to continue serving children in need in partnership with the Catholic foster ministry that has been serving Philadelphia for over 200 years. Catholic Social Services supports foster mothers like Sharonell and Toni and serves children without regard to race, religion, or sexual orientation. Thanks to today's decision, it can continue that vital work. In the Court's unanimous decision, Chief Justice Roberts made clear that the city cannot exclude foster parents like Sharonell and Toni or Catholic Social Services simply because city officials disagree with the religious agency's sincere Catholic beliefs about marriage. The Justices also recognized that protecting faith-affirming agencies will ensure foster children in need have every opportunity available to find a loving home. As the Court explained, "[t]he City apparently prefers to risk leaving children without foster parents than to allow CSS to follow its religiously dictated policy, which threatens no tangible harm."

The Court's opinion also confirmed "CSS has 'long been a point of light in the City's foster-care system.' CSS seeks only an accommodation that will allow it to continue serving the children of Philadelphia in a manner consistent with its religious beliefs." The decision is a strong message in favor of religious freedom: "so long as the government can achieve its interests in a manner that does not burden religion, it must do so."

Today's decision recognizes that diverse foster agencies will help diverse families thrive. Catholic Social Services welcomes women of color like Sharonell and Toni and is committed to serving those most in need. More than 70 percent of the children supported by this religious ministry's foster care program are racial minorities.

"I am overjoyed that the Supreme Court recognized the important work of Catholic Social Services and has allowed me to continue fostering children most in need of a loving home," said foster mom and named plaintiff Sharonell Fulton. "My faith is what drives me to care for foster children here in Philadelphia and I thank God the Supreme Court believes that's a good thing, worthy of protection."

"The Justices understand that foster parents like me share in the common, noble task of providing children with loving homes," said Toni Simms-Busch, also a foster mom and named plaintiff. "Our foster-care ministry in Philadelphia is vital to solving the foster care crisis and Catholic Social Services is a cornerstone of that ministry. The Supreme Court's decision ensure the most vulnerable children in the City of Brotherly Love have every opportunity to find loving homes."

In Sharonell Fulton et. al. v. City of Philadelphia, the City of Philadelphia told Catholic Social Services that it had to either change its religious practices or close down, thus preventing children from being placed with loving foster parents like Sharonell Fulton and Toni Simms-Busch.

Becket Senior Counsel Lori Windham argued on behalf of Sharonell, Toni, and Catholic Social Services, explaining to the Supreme Court how the First Amendment protects the right of religious organizations to serve those in need without giving up the religious beliefs that motivate their ministry.

"It's a beautiful day when the highest court in the land protects foster moms and the 200-year-old religious ministry that supports them," said Lori Windham, senior counsel at Becket who argued the case in Fulton. "Taking care of children, especially children who have been neglected and abused, is a universal value that spans all ideological divides. Today, I am grateful that the Supreme Court protected heroes of the foster care system like Sharonell and Toni, who give of themselves daily to care for children in need."
3. Walter Olson:
Pluralism won today, and the city of Philadelphia should now re‐ examine its harsh policy of entirely excluding agencies based on religious convictions. (I set down some further thoughts here on policy clashes between LGBT discrimination principles and religious accommodation.) For the future, the Court has signaled that more major religious‐ liberty cases lie ahead.
4. Ed Mechmann:
This is an important win for several reasons. The imposition of conditions on licenses and contracts is a major threat to religious freedom. Administrative and regulatory agencies are becoming more aggressive in imposing requirements for such things as gender identity recognition and training. This decision will help religious organizations in resisting those free exercise violations.

But the Court's narrow ruling, and its failure to overturn the Smith decision is very disappointing. When that case was decided, its author, Justice Scalia, may have been justified in saying that religious groups would be able to get appropriate accommodations through the democratic process. Those days are long gone, and elected officials and the operatives of the Administrative State have become radicalized in their hostility to religion, particularly on sexual orientation and gender issues. Bills granting greater religious freedom are virtually impossible to pass in states that don't already have them, and exceptions to laws and regulations are hard to come by.

The concurring opinion of Justice Alito is worth reading, not just because of its typically excellent legal analysis, but also because of its disappointment that the Court missed its opportunity to clean up its jurisprudential mess. Justice Gorsuch was equally scathing in his critique of the majority's failure to end the agony caused by Smith. One passage of Justice Alito's opinion in particular is worth quoting at length:

[The majority] decision might as well be written on the dissolving paper sold in magic shops. The City has been adamant about pressuring CSS to give in, and if the City wants to get around today's decision, it can simply eliminate the never-used exemption power. If it does that, then, voilà, today's decision will vanish—and the parties will be back where they started. The City will claim that it is protected by Smith; CSS will argue that Smith should be overruled; the lower courts, bound by Smith, will reject that argument; and CSS will file a new petition in this Court challenging Smith. What is the point of going around in this circle?

He is undeniably correct. The battle will go on, and our adversaries will adapt their tactics to the new rules of engagement. Lawmakers will craft their enactments to eliminate individualized exceptions. This will enable them to impose general requirements that grievously violate religious freedom, but which will survive the Smith test. We can already see an example of that in the proposed Equality Act, which vastly expands government power to eliminate discrimination based on sexual orientation and gender identity, but allows no exceptions whatsoever for anyone, much less religious groups. We'll undoubtedly see more on the state and local level as well.
5.
#BREAKING: The Supreme Court just ruled UNANIMOUSLY that Philadelphia can't shut down a Catholic foster-care ministry because of its religious beliefs about marriage.

Some will try to say the ruling is "narrow." Wrong.

Five reasons this is HUGE: 🧵

— Luke Goodrich (@LukeWGoodrich) June 17, 2021
6. Ed Whelan: Quick Guide to Today's Opinions in Fulton v. City of Philadelphia
7.
Today's unanimous victory in Fulton is a powerful reminder: Religious freedom is on a massive, decade-long winning streak at the Supreme Court. 🧵

* 18 of the last 19 religious freedom cases are wins.

* 14 wins are by unanimous or supermajority vote.

— Luke Goodrich (@LukeWGoodrich) June 17, 2021
8.
Supreme Court rules UNANIMOUSLY against Philadelphia in Fulton religious liberty case. OPinion by CJ Roberts. https://t.co/Y4X6Ir2Rj9
So, tell me again who are the extremists?

— Jonathan H. Adler (@jadler1969) June 17, 2021
9. 
Alito's 77-page Fulton concurrence has me thinking that Roberts did actually assign him the original majority decision and himself the Obamacare decision until Breyer engineered a bipartisan coup in Fulton that Roberts took for himself while reassigning Obamacare to Breyer.

— Mike Sacks (@MikeSacksEsq) June 17, 2021
10. 
I just want to point out that this is from today's Masses around the world. #adoption pic.twitter.com/tOrfhsDy93

— Kathryn Jean Lopez (@kathrynlopez) June 17, 2021