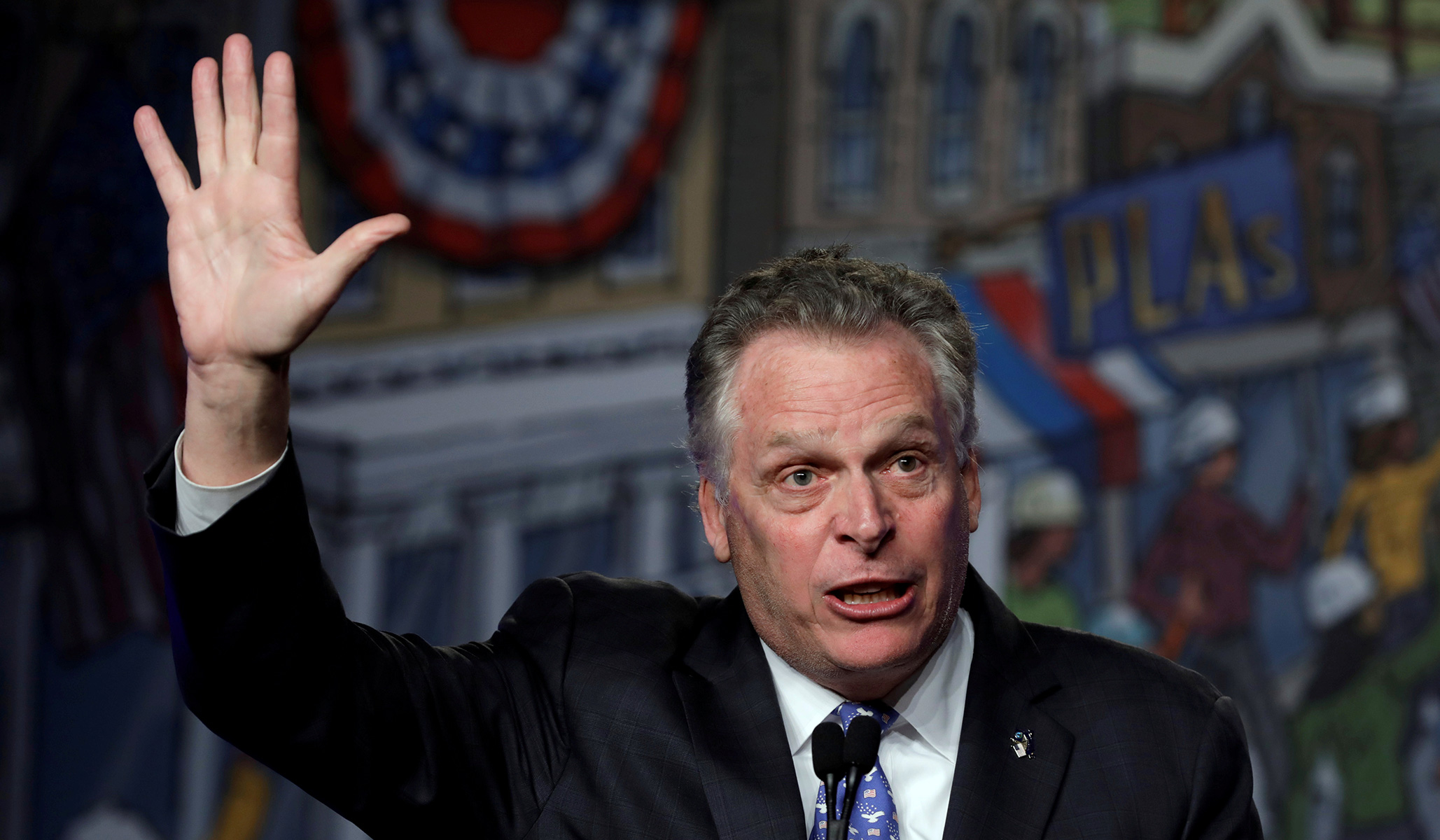 As I've previously noted, Terry McAuliffe's effort to tie Glenn Youngkin to Donald Trump's stolen-election theories has been tripped up by McAuliffe's own record — including from the podium of the Democratic National Convention in 2004, when he was the party's chairman — of claiming that the 2000 election was stolen. Now, even the media have started asking McAuliffe how he can square his feigned horror with his own record. It has not gone well for McAuliffe:
WATCH: Terry McAuliffe refuses to say George W. Bush was legitimately elected president and defends his claims that the 2000 and 2004 elections were stolen. #VAgov #VAGovRoundtable #BigLie pic.twitter.com/4wQe5SOkkF

— Glenn Youngkin (@GlennYoungkin) October 7, 2021
First off, you may notice that McAuliffe does not, even today, abandon his insistence that the 2000 election was stolen. All he does is mention that Bush did, in fact, become the president. By attempting to justify this two-decade-long stance, McAuliffe violates one of the first rules of politics: If you're explaining, you're losing. Where he goes from there also violates the First Rule of Holes: If you're in one, stop digging.
Second, McAuliffe's main effort to distinguish the 2000 situation was that the case went to the Supreme Court, whereas Trump's challenges did not. He even claims that there were "legitimate complaints that went all the way up." To start with, he's misremembering the Democrats' own argument (which he has just finished restating), which was that the case never should have gone to the Supreme Court. It is not as if Trump failed to ask the Supreme Court to hear the case. True, Trump lost nearly every legal case he brought — but so did Al Gore, who lost the original vote, lost the machine and manual recounts, lost in the trial and appeals courts, lost in the Supreme Court, and lost when a newspaper consortium actually counted the votes under Gore's own requested standard (more on which here). All of this is a way of saying that Al Gore dragged out the legal process as far as he possibly could with a losing hand, and left McAuliffe and other Democrats to keep the attacks on the legitimacy of Bush's presidency alive ever since.
Third, McAuliffe's other argument is to note that he was party chairman at the time. This really gives the game away. Hey, he's telling the voters, we all know it's the party chairman's job to say all sorts of malarkey he doesn't really believe. This is a candid answer, but also a damning one in two ways. Not only does it remind voters that McAuliffe is, in his bones, a political operative, it entirely robs his attack on Youngkin of any moral force whatsoever. If McAuliffe had been chairman of the Republican Party between November 2020 and January 2021, would he have claimed that the 2020 election was stolen? He effectively admitted that he would have. That is, in his worldview, the job.
Something to Consider
If you enjoyed this article, we have a proposition for you: Join NRPLUS. Members get all of our content on the site including the digital magazine and archives, no paywalls or content meters, an advertising-minimal experience, and unique access to our writers and editors (through conference calls, social media groups, and more). And importantly, NRPLUS members help keep NR going.
If you enjoyed this article and want to see more premium content like this, we have a proposition for you:
Join 

NRPLUS

.