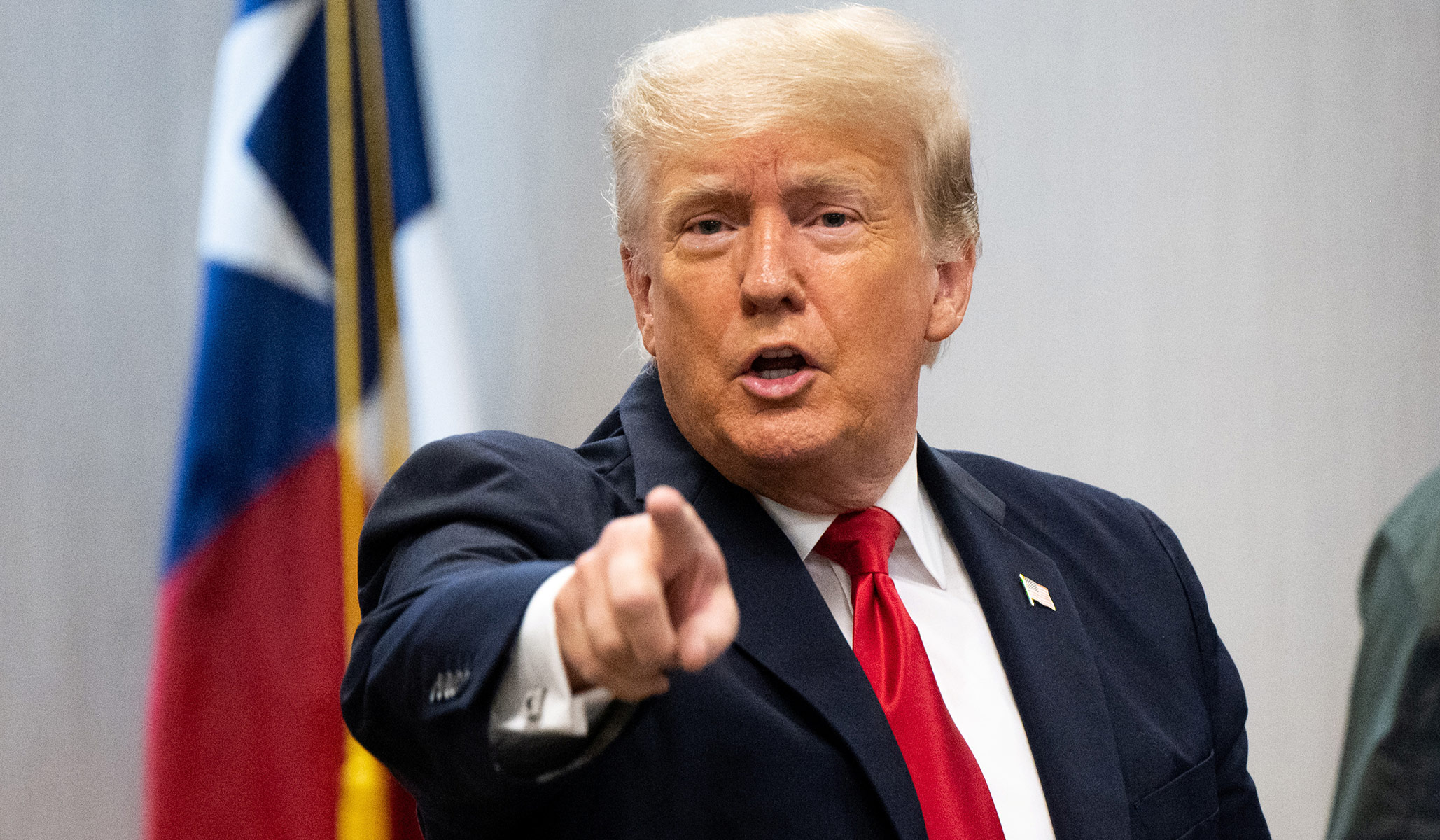 The feud between the Trump family and the Bush family continues, this time in a local Texas race for attorney general. The Texas attorney general is the highest legal position in the state, and the primary race for the seat has been hotly contested, with current Texas land commissioner George P. Bush challenging incumbent AG Ken Paxton. Trump recently endorsed Paxton, who has been dogged by legal trouble over the last few years. Trump's endorsement of Paxton is a surefire example of how ethical concerns aren't important to many politicians. That doesn't mean voters should think the same way. 
Americans generally distrust lawyers, and Ken Paxton has done little to assuage ethical concerns surrounding his behavior. In 2015, a Collin County grand jury indicted Paxton for three legal violations just six months into his job as attorney general. Two counts of securities-fraud charges were levied against Paxton and another count of failing to register as an investment adviser. For reasons both financial and political, these charges are still outstanding. 
Despite the indictment, Paxton was reelected three years ago. However, allegations of unethical behavior have continued.  The FBI recently launched an investigation into Paxton, who is now also under suspicion for using his position to benefit a political donor. The Associated Press reported last November that: 
Federal agents are looking into claims by former members of Paxton's staff that the high-profile Republican committed bribery, abuse of office, and other crimes to help Austin real estate developer Nate Paul, the people told The Associated Press. They insisted on anonymity to discuss the investigation because it is ongoing.
George P. Bush has been considered a strong Republican candidate for AG ever since he was able to make inroads with the Texan Hispanic community. Despite allegations that the Bushes are too lukewarm on conservative issues, George P. Bush has not been a RINO thus far in his political career. Bush even aligned himself with the former president on many occasions to shore up Republican support.
Nevertheless, Trump endorsed Paxton, who undoubtedly helped his cause by aggressively pursuing frivolous "election integrity" lawsuits. Trump's endorsement cited Paxton's willingness to be "strong" on "election integrity." While Trump has made his decision, voters still hold the power. Paxton's history of ethical problems should turn off voters. 
It is true that Paxton has denied the claims that have been lobbied against him, and that Americans should abide by the maxim "innocent until proven guilty." However, Paxton has been dogged by allegations of misconduct for almost a full decade, and even former aides have decried his unethical practices. Donald Trump ran on "draining the swamp." If a persistent record of allegations of using one's elected position for personal gain isn't "swampy," then what is?
Electing good, decent, people to hold the reins of power is a lost art in American politics. Washington himself believed "that virtue or morality is a necessary spring of popular government." However, here in my home state of Texas, we need not lose that art entirely. Luckily, voters need not "hold their nose" and vote for Paxton when a perfectly acceptable — indeed, good — conservative candidate waits in the wings. Trump endorsement aside, Texas can do better than Ken Paxton.