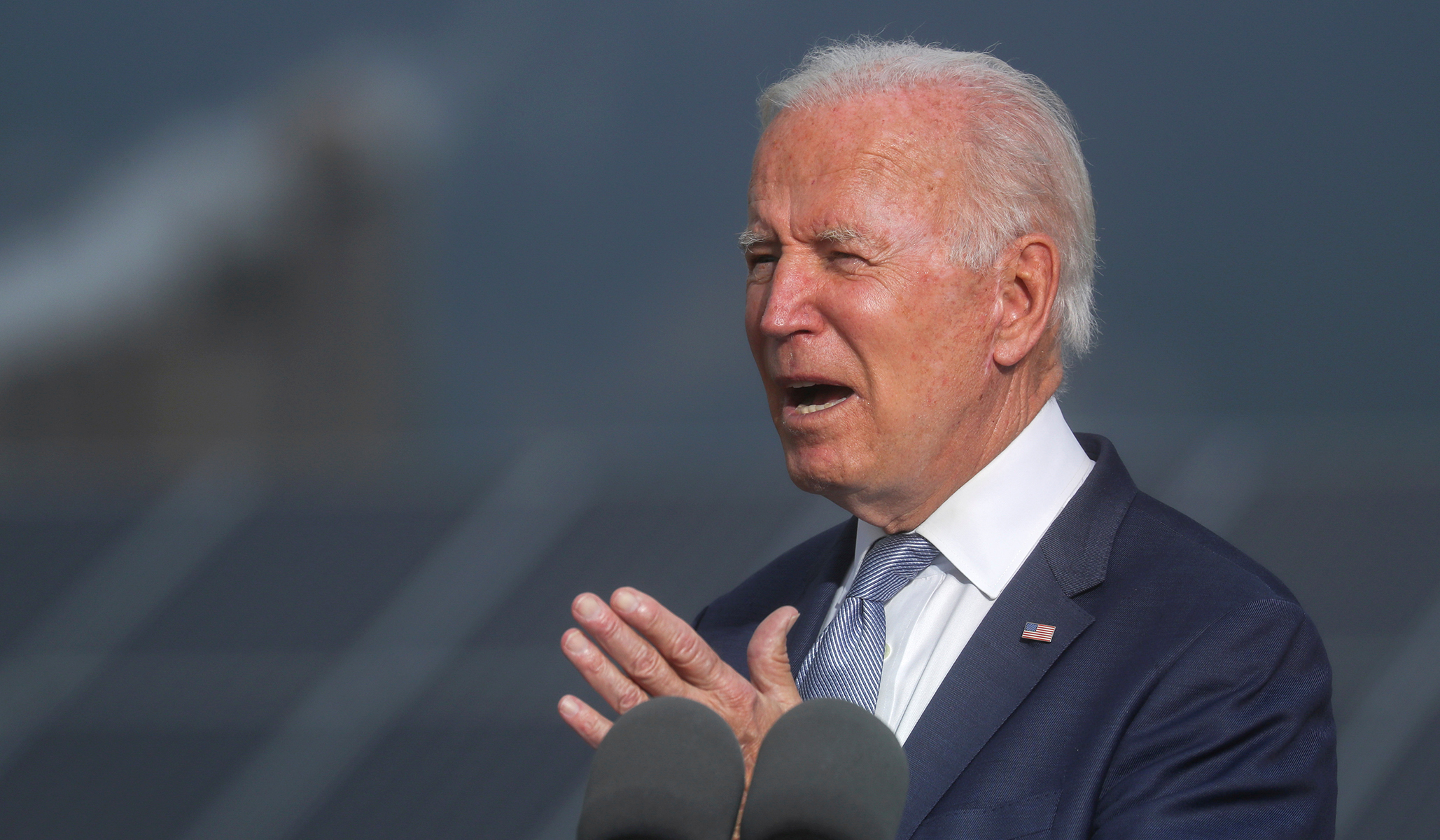 Back in August, President Biden went before the country and announced that every fully vaccinated adult American would need a booster shot: "Our medical experts announced a plan for booster shots to every fully vaccinated American — adult American."
"If you got your second shot on February 15th, you're eligible to get your booster shot on October 15th," Biden declared. "If you got your second shot on March 15th, go for your booster starting on November 15th. And so on. Just remember, as a simple rule — rule: Eight months after your second shot, get a booster shot. It will make you safer and for longer. And it will help us end the pandemic faster."
But within a few weeks, the FDA and CDC contradicted Biden's vision, recommending boosters only for the elderly and the immunocompromised. And we later learned that CDC director Dr. Rochelle Walensky overruled her own agency's advisory panel and recommend boosters for workers who interact with the public a lot. Clearly, not every bright medical mind in the government agreed on who should get boosters and when.
This week, the CDC issued updated guidance recommending that every adult get a booster — back to the original position that President Biden announced in August. For what it's worth, two recently retired top FDA officials who specialized in vaccines, Philip Krause and Marion Gruber, still aren't convinced that everyone needs a booster. "We continue to think that while boosting can improve immune responses and can even further increase already very high levels of protection in some people, the need for a boost remains restricted to people who are at high risk of serious disease (including the elderly) or those at risk of exposing vulnerable household or workplace contacts if they get infected."
In fact, the pair, along with Paul Offit, a member of the FDA vaccine advisory committee that voted against boosting for all adults last month, contend that rolling out a booster campaign that involves a third dose of the same vaccine may be counterproductive: "Our views aren't changed by the data available so far about the potentially dangerous new omicron variant. To the contrary, the possible need for a booster shot targeting a potentially vaccine-resistant variant is a reason to hold off on a booster targeting the original variant."
Krause, Gruber, and Offit might be wrong. But it's hard to argue they're not experts, or that they don't know what they're talking about, or that they're nuts. (If they are nuts, it means that the FDA's Office of Vaccine Research and Review has been run by a pair of nutjobs for about a decade.) And their objections and counter-arguments are probably worth considering, even if the broader consensus is that rolling out boosters for everyone will do more good than harm.
But at the White House today, it's full speed ahead on rolling out boosters for every adult American — with no acknowledgement that some medical experts aren't yet convinced that everyone needs one. Even if giving boosters to every American is the right policy, the public is not well served when the government pretends that counter-arguments and well-informed skeptics don't exist.
And this White House wonders why so many Americans have started to tune them out when it comes to policies relating to the pandemic?