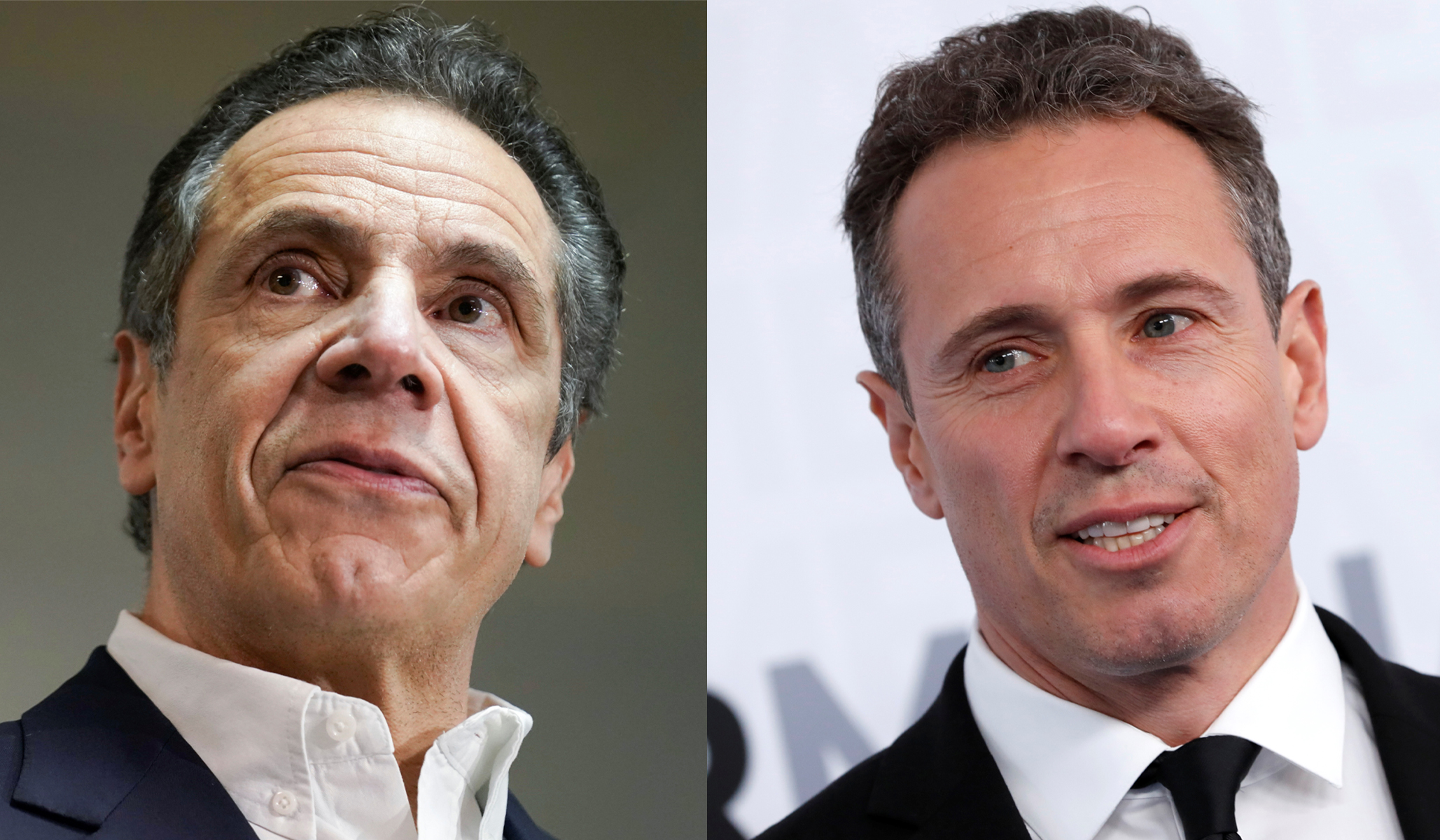 Family and cable-news television are two different kinds of institutions.
Call me old world, but I don't think you can fault CNN's Chris Cuomo for not doing segments on his brother's disgraces as governor. I don't think family members should be expected to denounce each other in public, ever. I find the demand that they do so sinister; it reminds me of the Soviet cult of Pavlik Morozov, the child who betrayed his parents to the state. The world, the devil, the justice system and — hopefully — our consciences are enough to convict us of our sins and crimes. In general, family should not be offering public chastisement for sins known in public already.
This is entirely separate from the question of CNN, which has been notably silent on the governor of New York. And further, as a putative news organization, CNN should not have had its employee Chris Cuomo doing so many (or any) segments with his brother, the governor of New York, when the news cycle was going better for him.
But I think we're past the point of considering CNN a news organization anyway.