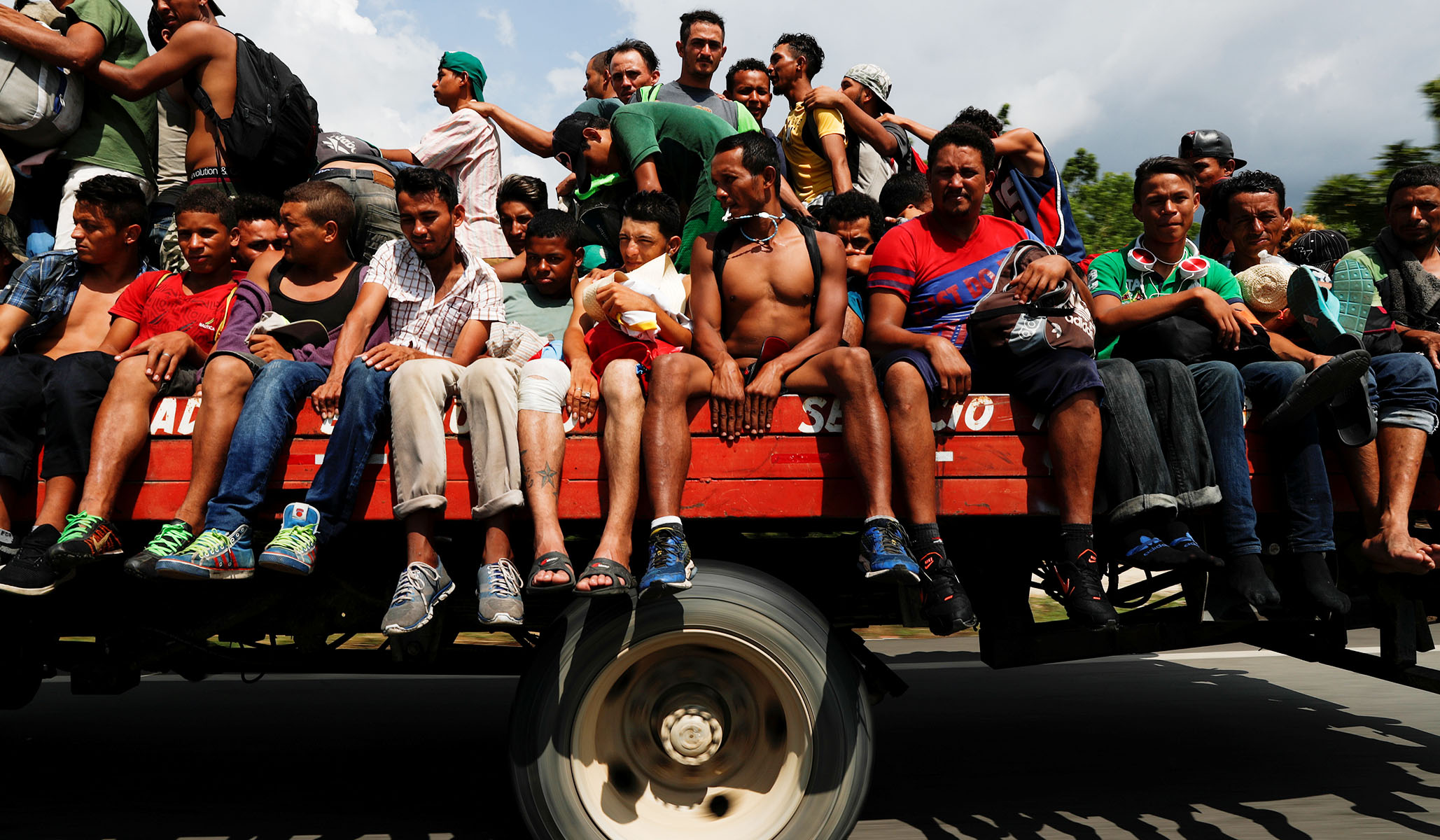 New House majority leader Nancy Pelosi reportedly spent the holidays at the Fairmont Orchid on Kona, contemplating future climate-change legislation and still adamant in opposing the supposed vanity border wall.
But in a very different real world from the Fairmont Orchid or Pacific Heights, other people each day deal with the results of open borders and sanctuary jurisdictions. The results are often nihilistic and horrific. Here in California's Central Valley over the holidays we were reminded of the wages of illegal immigration in general — and of California's sanctuary-city laws in particular, which restrict formal cooperation between local and state law enforcement with federal immigration authorities in matters of deporting illegal aliens under detention.
In the first case, one Gustavo Garcia, a previously deported 36-year-old illegal alien, murdered a 51-year-old Visalia resident on December 17, gratuitously shooting his random victim, Rocky Jones, at a gas station. He apparently had been arrested two days prior and released.
Garcia entered the U.S. illegally in 1998 and was deported for a second time in 2014. He has been charged with at least three immigration violations since illegally returning to the U.S., and has been a convicted felon since at least 2002 for assaults with a deadly weapon, contributing to the delinquency of a minor, possession of a controlled substance, etc. In addition to the murder of Jones, Garcia shot a farmworker who was on a ladder working, and followed a woman to her car at a Motel 6 and shot her too. At the beginning of his violent spree, he seems also to have murdered Rolando Soto, 38, of nearby Lindsay.
Indeed, Garcia was a suspect in a number of prior shootings and thefts. During his final rampage, inter alia, Garcia tried to shoot his ex-girlfriend, then stole a truck from farmworkers and led police on a chase, deliberately veering into opposing traffic, and by intent injuring four more innocents, one critically. During the chase, he fired on police, who returned fire, before Garcia finally wrecked the stolen vehicle and perished in the crash.
The local sheriff of Tulare County, in understated fashion, labeled Garcia's violent spasm of shootings and car wrecks a "reign of terror." Garcia had an accomplice who is still at large.
Local law enforcement blamed state sanctuary restrictions on their inability to notify ICE that the felonious illegal alien Garcia was about to be released among the general public. Or as the sheriff put it, "Gustavo Garcia would have been turned over to ICE officials. That's how we've always done it, day in and day out. But after SB 54, we no longer have the power to do that. Under the new state law, we must have a 'federally signed warrant' in order to do that. We didn't honor the detainer because state law doesn't allow us to."
Less than two weeks later, there was yet another example of Central Valley illegal-immigration mayhem. To the north in Newman, another twice-deported illegal alien, Gustavo Perez Arriaga (he apparently had a number of aliases), stands accused of shooting and killing Newman policeman Ronil Singh, who pulled him over on suspicion of drunk driving (Arriaga also had two prior DUIs).
Arriaga fled after murdering Officer Singh and evaded law enforcement for a few days thanks to at least seven enablers (brothers, girlfriend, friends, etc.), some of them confirmed also to be illegal aliens.  They either gave police officials false information about Arriaga's whereabouts or helped him on his planned flight to Mexico, finally aborted 200 miles to the south near Bakersfield.
The suspect's brother, 25-year-old Adrian Virgen, and a co-worker, 32-year-old Erik Razo Quiroz, were arrested on "accessory after the fact" charges for attempting to protect Arriaga. Authorities report both men are also in the country illegally. Arriaga was at large for five days, also in part because he had so many fake identities and aliases that no one knew really who he was.
Stanislaus County sheriff Adam Christianson noted that SB54 prevents departments "from sharing any information with ICE about this criminal gang member." He added, "this is a criminal illegal alien with prior criminal activity that should have been reported to ICE." Christianson finished, "Law enforcement was prohibited because of sanctuary laws and that led to the encounter with Officer Singh. I'm suggesting that the outcome could have been different if law enforcement wasn't restricted, prohibited or had their hands tied because of political interference."
These incidents, and less violent ones like them, are not all that rare in rural California. The narratives are tragically similar and hinge on our society's assumptions of tolerance and its belief that entering and residing illegally in the United States are not really crimes. Fraudulent identification and fake names are not really felonious behaviors. Driving under the influence is no reason for deportation — all crimes that can ruin careers and have expensive consequences for citizens. Statisticians argue that immigrants commit fewer crimes than the native born, but never quite calibrate illegal immigrants into the equation (in part because no one has any idea who, where, or how many they are, as estimates range from 11 to 20 million) or note that second-generation native-born children of immigrants have much higher violent-crime rates than do their immigrant parents, and in circular fashion add to the general pool of violent Americans who then are used to contrast immigrants as less violent.
We should redefine the entire morality of multifaceted illegal immigration.
Immorality is undermining, in Confederate fashion, federal law, and normalizing exemptions that allow felons such as Garcia and Arriaga to wreak havoc on the innocent and defenseless. Too often the architects of open borders and sanctuary jurisdictions are not on the front lines where the vulnerable suffer the all-too-real consequences of distant others, who can rely on their own far greater safety nets when their grand abstractions become all too concrete.
And, finally, we forget that so often the victims of illegal aliens are (in California where one in four residents was not born in the U.S.) legal immigrants like officer Singh, and members of the Hispanic community like the late Mr. Soto. Polls show that support for open borders is not popular and most Americans want an end to illegal immigration and catch and release, as well as stricter enforcement of current federal immigration laws.
(I took a break from writing this on a Sunday afternoon to talk about the volatile Central Valley landscape with an immigrant from India, whose stolen and stripped spray rig I discovered last night in our orchard.)