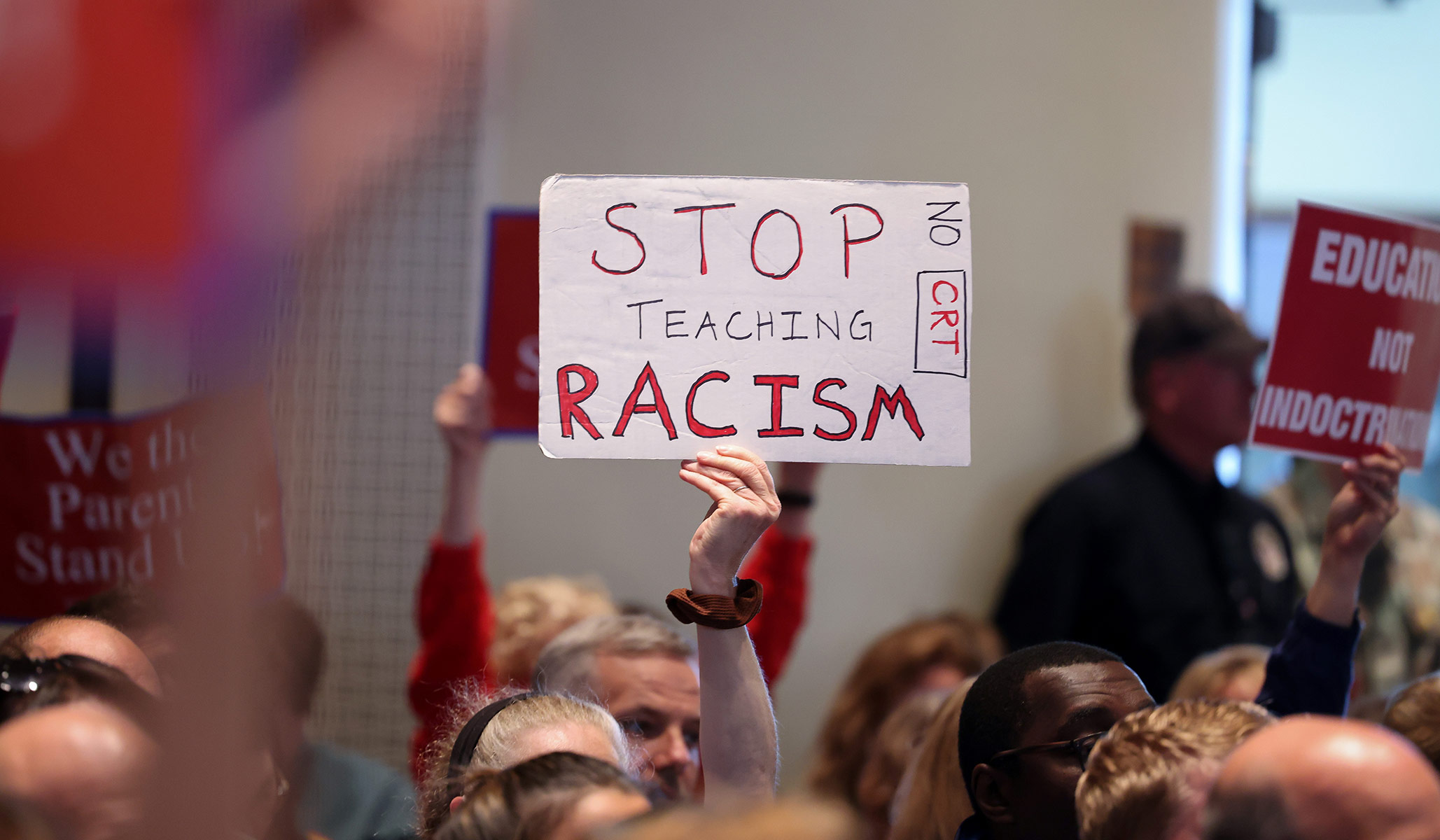 As a parents-led grassroots backlash to critical race theory (CRT) in public-school classrooms has swept the country over the course of the past six months, the left-wing establishment — both in the Democratic Party and the progressive-friendly mainstream media — has largely reacted by dismissing parents' concerns as baseless. Despite the obvious evidence to the contrary, the official organs of the Left have maintained that the ideology is not taught in public schools at all, and that parents' concerns are driven by some combination of ignorance and outright racism.
That ended poorly for Virginia Democrats last week. On the campaign trail, Democratic gubernatorial candidate Terry McAuliffe repeatedly informed voters that CRT was "not taught in Virginia," and that the "made-up" term was a "racist dog-whistle." All that, despite the fact that his state had become the tip of the spear in the national debate over the ideology, and that — as leaked documents showed back in October — the Virginia Department of Education had encouraged schools to "embrace" CRT while McAuliffe was governor. Subsequently, the left-leaning state saw its governor, lieutenant governor, attorney general, and House of Delegates all flip red in the November 2 election, partially as a result of parents of K–12 students turning out for the GOP. "Education" was routinely ranked as one of the top issues in the race, and while that likely encompassed a number of factors — COVID-related school shutdowns, mask and vaccine mandates, school safety and quality — CRT was undoubtedly a major factor in the race. 
But the Left doesn't seem to have learned its lesson yet. If anything, it's doubling down. Post-election coverage in the legacy media accused Virginia voters — who had voted for Biden by more than 10 points just a year before — of racism, despite the fact that last week's race elevated the first black woman and first Cuban-American to the positions of lieutenant governor and attorney general, respectively, in the state. MSNBC declared that Glenn Youngkin's victory "proves white ignorance is a powerful weapon," and that — you guessed it — CRT "isn't real." CNN is taking the same approach: "Just to be clear, it's not in the curriculum," the network's Brianna Keilar informed viewers. And the New York Times wrote that "by promising at nearly every campaign stop to ban critical race theory, an advanced academic concept not taught in Virginia schools, Mr. Youngkin resurrected Republican race-baiting tactics in a state that once served as the capital of the Confederacy."
Newsflash: Gaslighting voters — telling them that the curriculum that they're seeing with their own eyes doesn't exist, and that they're racist for thinking it does — backfires. Who would have thought?