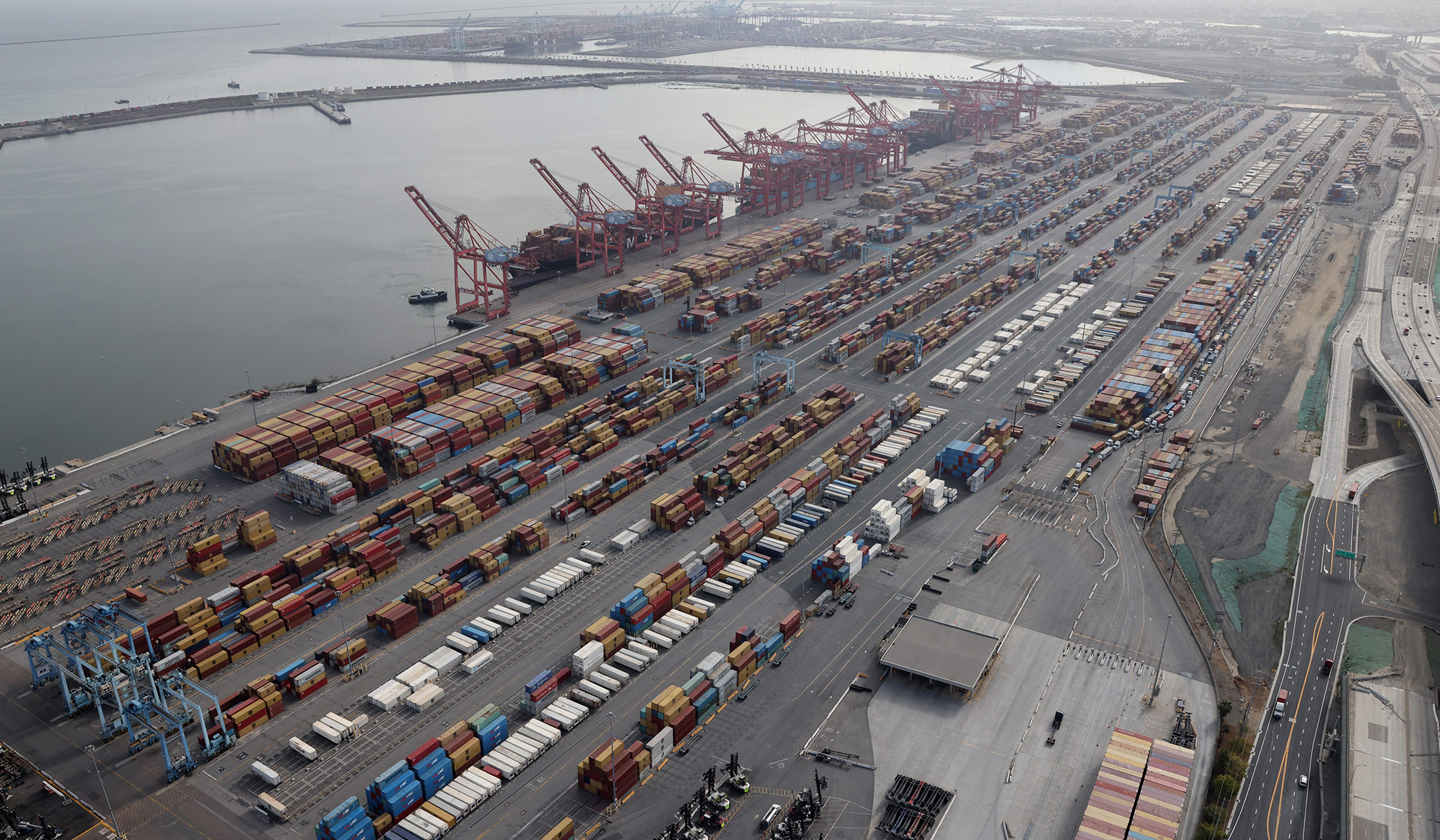 Scott Lincicome's newsletter for The Dispatch yesterday was about the shipping crisis currently taking place in America. He emphasizes two things that are important to remember about the problem.
First, shipping is a global industry, but this crisis is largely an American problem. "According to the 2020 World Bank/HIS Markit 'Container Port Performance Index,' for example, not one U.S. port ranked in the top 50 global ports in terms of getting a ship in and out of a port," Lincicome writes. "The highest ranked U.S. port (statistically) was Philadelphia at 83, with Virginia close behind at 85 and NY/NJ at 89. Oakland came in at 332, while LA/LB [Los Angeles/Long Beach] ranked a dismal 328 and 333, respectively."
Why are our ports so far behind? Not because we don't spend enough on infrastructure, as the Biden administration would have you believe. The federal government could spend a quadrillion dollars on ports, and it wouldn't change the contracts with longshoreman unions that prevent ports from operating 24/7 (as they do in Asia) and send labor costs through the roof. (Lincicome finds that union dockworkers on the West Coast make an average of $171,000 a year plus free health care.) The unions also fight automation at American ports today, "just as they fought containerized shipping and computers decades before that," Lincicome writes.
Second, the pandemic is not the primary cause of the crisis. The pandemic merely immanentized a crisis that was long brewing. "Much of the current mess in the United States was decades in the making, reflecting systemic labor and trade policies that decrease the efficiency and flexibility that U.S. ports — and the economy reliant on them —enjoy in the best of times and desperately need in the worst," Lincicome writes. The problems we are now enduring won't be solved by a pandemic-emergency stopgap measure. They require real changes to the way the industry works that will be difficult to design and implement and will encounter heavy resistance from interest groups that benefit from the status quo.
As I wrote in June, the textbook economic case for free trade assumes there are lots of boats and functioning ports to receive them. There are tremendous gains from trade to be had, but the public and private sectors need to work together to make our ports more efficient so we can more fully realize them.