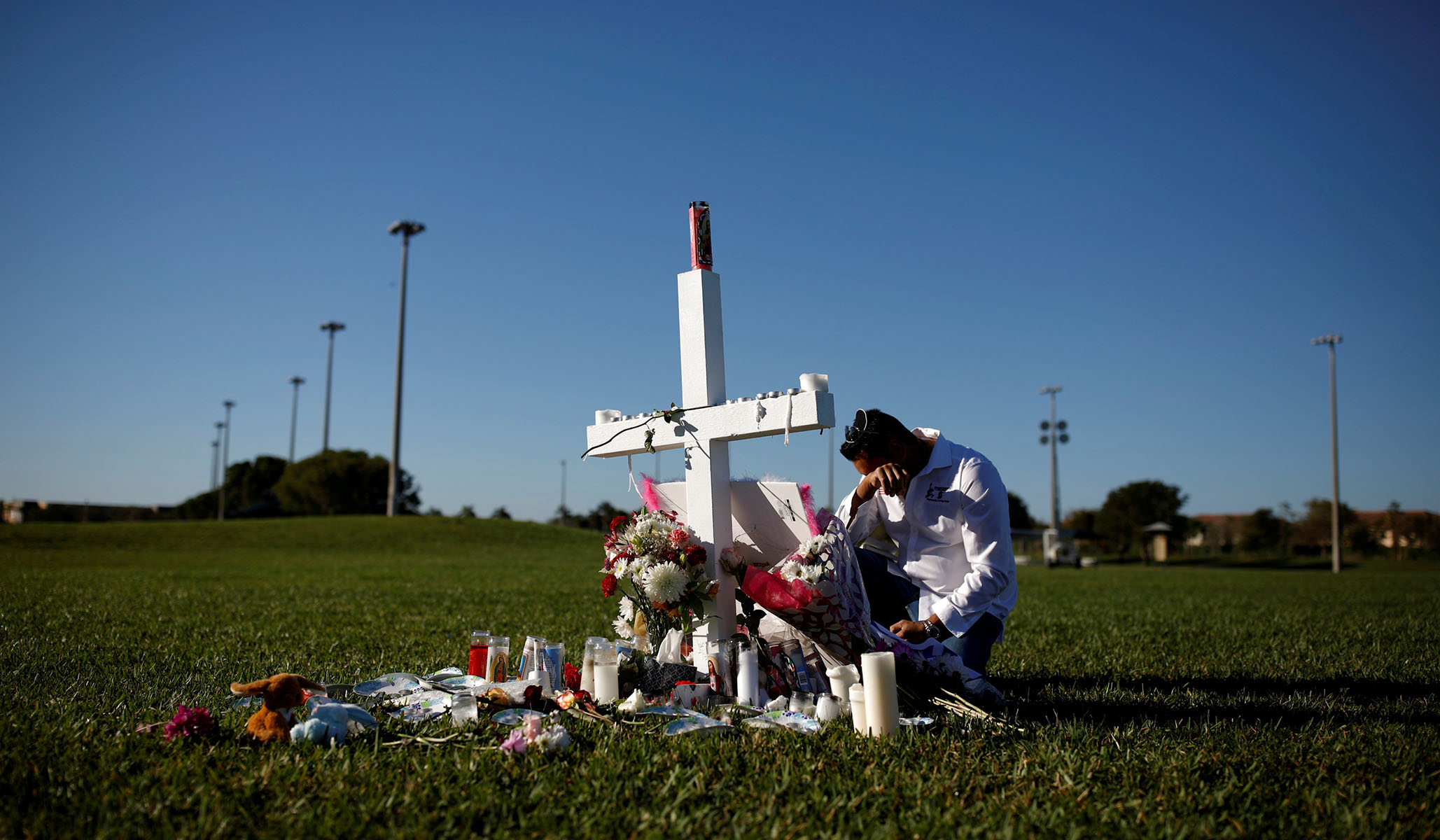 Any number of school shootings is too many. And, at this time when we are so rightly hurting at yesterday's brutality in Parkland, Fla., a sensationalist report has gone viral, claiming that there have been 18 such acts this year alone. The factoid has been promoted by countless major media and political figures, as well as by celebrities. Indeed, such a number would mean an unprecedented crisis. But it's not true.
The original source of the figure is Mike Bloomberg's gun-control advocacy organization, Everytown for Gun Safety. The organization arrives at the figure by defining a "school shooting" as any time a gun is fired at or near a school, college, or university, regardless of whether students are present or anyone is injured. In fact, if one counts only events where a shooter enters a school and shoots someone, there have been three school shootings, including yesterday's. (The other spree shooting was in Kentucky and a murder happened at a school in Texas.) This information is viewable on Everytown's site itself, as a click on any location reveals the details and news sources of the incident in question.
Everytown's list includes incidents such as an adult committing suicide in the parking lot of a school that had long been closed down and gun violence in the neighborhood where California State University–San Bernardino is located (it is one of the most crime-ridden cities in the country, with California's second-highest murder rate.) While such acts are obviously cause for concern in their own right, all that conflating these incidents with "school shootings" does is to create a climate of terror.
Suicide and violent crime are very real social problems, but they are not the same thing as school shootings.
Yesterday's events are horrific enough on their own. There's no need to amplify them by manipulating the public with falsehoods.