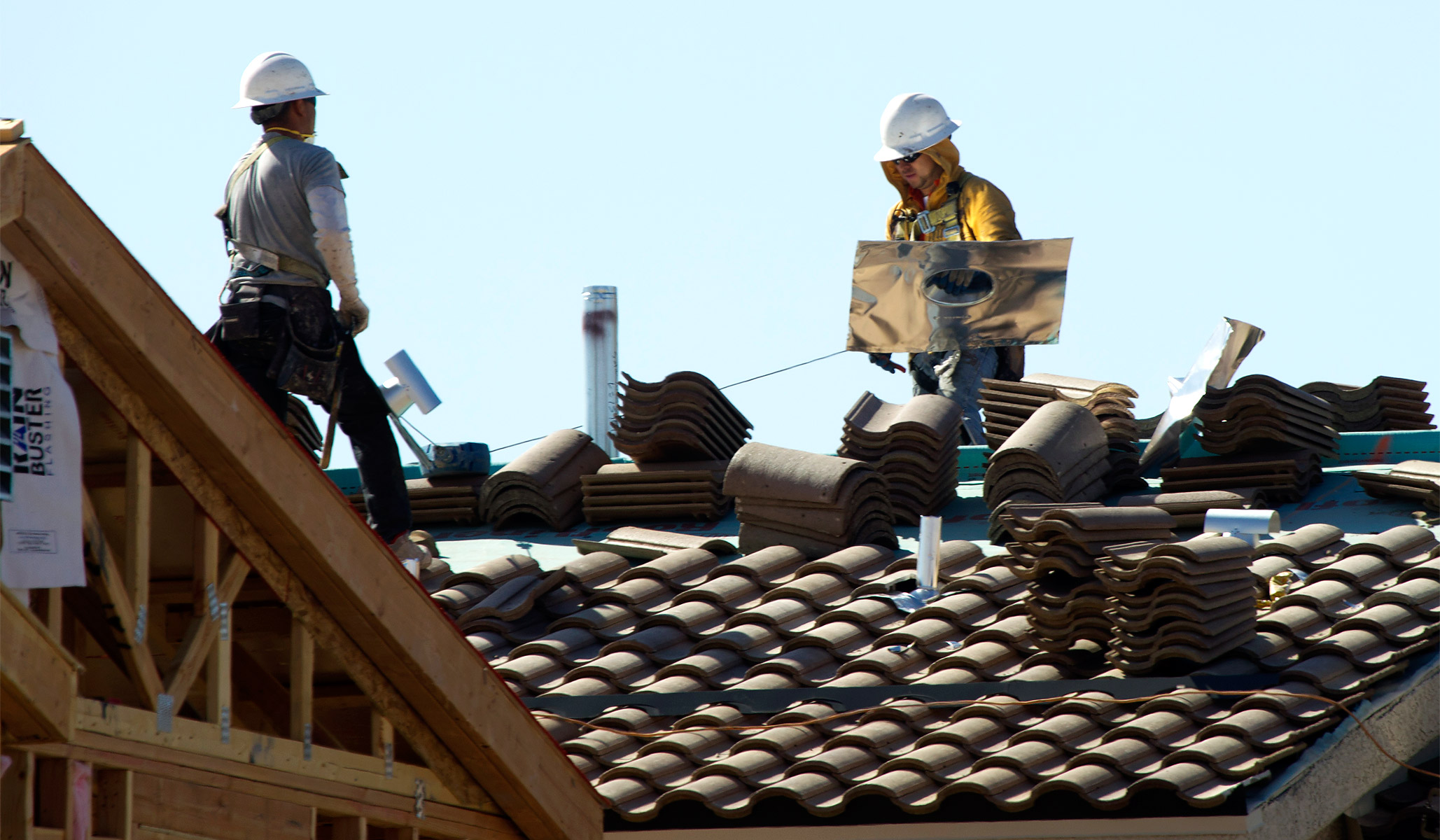 Donald Trump, contrary to his habitual exaggerations, did not spend very much of his business career building things. His most profitable line of business has long been putting his name on things, which is really a different sort of enterprise. For the people who actually are building buildings right now in these United States, Donald Trump is a giant pain in the ass.
The San Francisco Bay Area is famously short of housing, a combination of high demand and supply that is constricted partly by natural features (all that lovely water) and partly by artificial limitations: rampant NIMBYism, zoning and land-use rules that make many kinds of building impossible, and other regulations that make it prohibitively expensive.
And the guys who are actually building housing in the Bay Area—what are they thinking about right now?
Steel and aluminum tariffs.
For big, multi-family developments, many steel and aluminum components are pre-ordered, but at a price that is subject to change. What happens is that developers give their suppliers a general idea of what they're going to need, but some details (say, the color of finished pieces) remain unresolved until well into construction. The actual order doesn't take place until those details are worked out, and the price is subject to upward revision up until then. So right now, developers are in a rush to fast-track those pieces before the tariffs kick in.
"Most of our steel is already ordered," says one project manager involved in a large multifamily development in the Bay Area, "but not our finished aluminum panels. We don't need them for another six or seven months, but our metals subcontractor says our supplier may be raising prices within the next week to 30 days. A 10 percent increase in raw cost may be 15 or 20 percent for us, so we're scrambling to get everything approved."
The price of steel and aluminum may represent only a small share of the final cost of a Toyota Tundra (built in San Antonio) or a Caterpillar tractor-scraper (made in Decatur, Ill.), but it's a big part of the budget for builders. "Our margins are only 4 percent," the project manager says. "If we don't have an agreement that allows for escalation, that could be devastating. If steel is 6 percent of our cost but goes up 25 percent in price, it will significantly eat into that margin. To make projects pencil out, raising that price could make a project not feasible any longer."
The situation is worse for builders of large commercial projects such as office towers, which are much more steel-intensive than more residential developments. Reshuffling those bids causes chaos in the present, and it also adds to labor and administrative costs. One developer reports that his expenditures related to trying to outrace the tariffs already are running into six figures.
There are a handful of U.S.-based steel companies operating a relatively small number of facilities and employing about 142,000 people. That's nothing to sneeze at, and we should wish them all well. But holding practically the entire U.S. manufacturing sector and construction sector hostage to the narrow corporate self interests of small but politically connected group of companies is deeply foolish. It's also unjust.
But I suppose that's only of interest to people who live in buildings or drive cars, or who consume products that are made and stored in buildings or transported via truck, train, ship, or airplane. And the shareholders and workers at Caterpillar, GM, Boeing, Ford, Toyota, United Technologies . . .