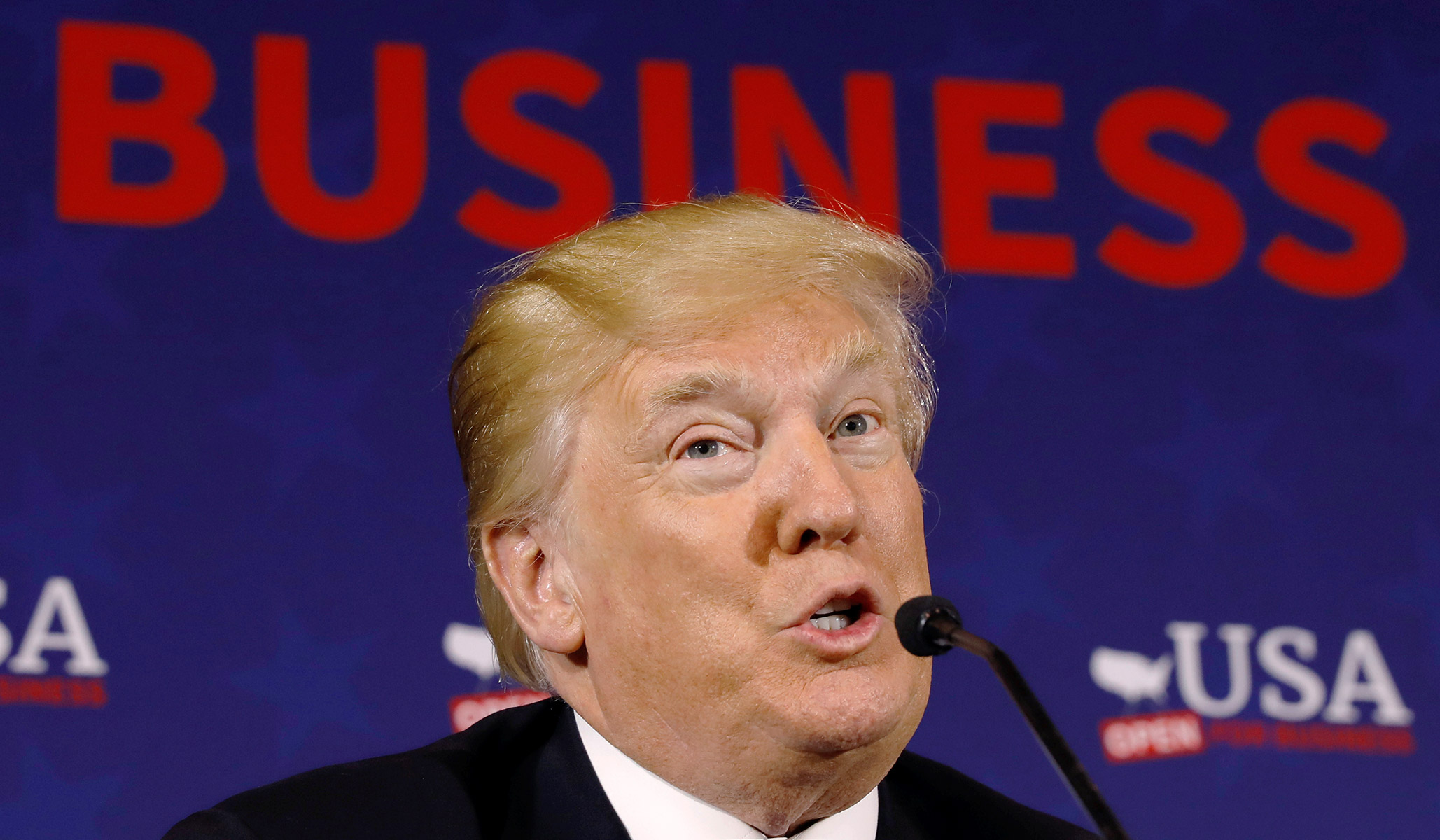 President Trump has asked his advisers to take a second look at the Trans Pacific Partnership agreement (TPP) — a multilateral free-trade agreement with eleven other nations. A main goal of the TPP is to put immense pressure on China to change its trade behaviors.
Staying in TPP would have been the wise thing to do, if only because in our current dealing with China on issues such as intellectual property and state-owned companies, the president would have had the continuing backing of eleven other countries. But President Trump last year chose to pull the U.S. out of the agreement.
But as we say, better late than never. The U.S. would certainly benefit from TPP:
The Obama administration had signed the trade agreement, known as TPP, with 11 other countries, including Japan, Vietnam, Singapore and Australia, to lower tariffs and counter China's influence in the Pacific. An embrace of the TPP would give Trump more leverage in his escalating trade feud with Beijing. It also would give U.S. farms, retailers and other businesses better access to foreign markets if China makes good on its recent threats of new tariffs on U.S. goods.
The New York Times adds:
Rejoining the pact could be a significant change in fortune for many American industries that stood to benefit from the trade accord and for Republican lawmakers who supported it. The deal, which was negotiated by the Obama administration, was largely intended as a tool to prod China into making the type of economic changes that the United States and others have long wanted. Many economists say the best way to combat a rising China and pressure it to open its market is through multilateral trade deals like the Trans-Pacific Partnership, which create favorable trading terms for participants.

"The idea was to set a framework that eventually China would have to accommodate," said David Autor, an economist at M.I.T.
It will be hard though. It ought to be obvious to everyone that the president's reconsideration comes from realizing that a U.S. trade war with China might not be that "easy to win" after all, and that many Americans would suffer from such a war. The political consequences from the president's tariffs may be even more visible come November, but they aren't hard to foresee today. That it is so obvious how much Trump may need this deal is not an ideal negotiating position to be in. In particular, since I could imagine that much of the good will that existed back in the first round of negotiations may be gone after the president's remarkably harsh words against TPP on the campaign trail and before the U.S.'s withdrawal.
The result, in my opinion, is that while the U.S. was always told that it would still have a seat at the TPP negotiating table if it decided to rejoin, that seat won't come with the bargaining power and authority that it had the first time around.
In that context, I would be surprised if  Trump managed to get "further concessions" from that group of countries, as he has insisted he needs. The time for pushing countries around the Trumpian way has probably passed.
Adding to the difficulties is the fact that the remaining countries have already reached their own deal, which has scratched precious U.S.'s intellectual-property requirements among other things. Japan has also announced it was done with making concessions. So in spite of their claim that the U.S. will always be welcomed back, there may be such a cost to them to the U.S. rejoining that they may not find it worth their while. After all, they all thought they had a deal, and Trump blew the whole thing up delaying significantly the agreement and its benefits for them and their people. Again, in that environment, I can see them actually demanding concessions from the U.S. before agreeing to let us rejoin.
Finally, to rejoin TPP, the president will not only have to convince the other eleven countries — he will have to convince Congress. The Republicans will demand strong intellectual-property concessions from the remaining countries, while the Democrats will likely demand labor requirements.
The bottom line is that as much as I would like it to see happen, I am skeptical it will. But that shouldn't dissuade Trump economic adviser Kudlow and U.S. trade representative Lighthizer from trying.
One final note, I don't know much about international negotiations but I know that there is a reason why we tell our kids not be obnoxious in their dealing with others, even when they think they have the upper-hand or even if they believe they will never need other kids again. Nasty behaviors may come to bite you you know where at some point. This may be one of those moments for America. We, the people, may learn that painful lesson once again. Will the White House learn it too?