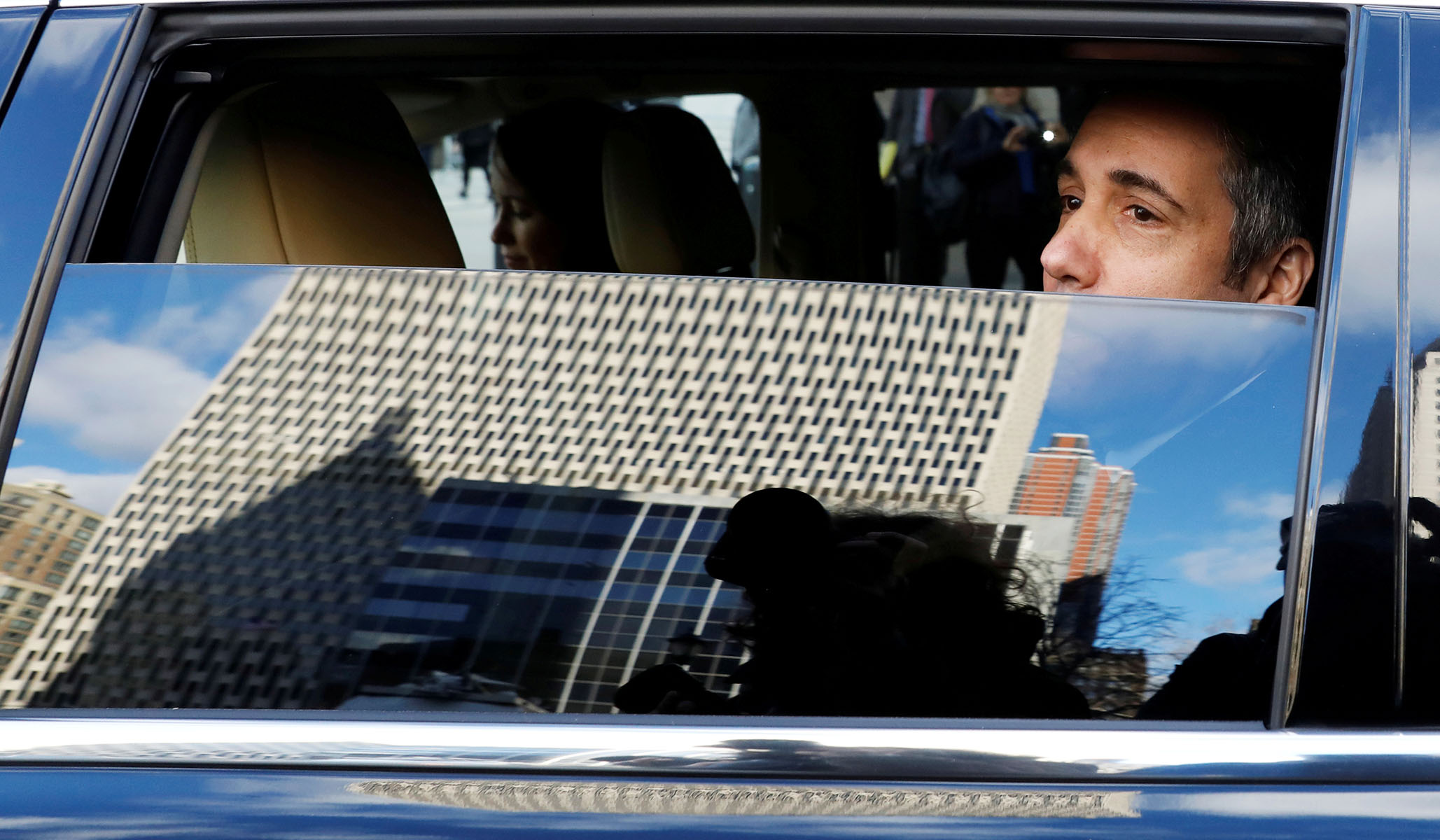 Today, former Trump attorney Michael Cohen surprised America by pleading guilty to lying to Congress. You can read the complete criminal information here, but the summary is simple. Cohen says he lied when he told Congress that a potential Moscow Trump Tower project ended in January 2016 and that it was not discussed extensively within the Trump companies. In fact, the project didn't end until June 2016, and Cohen now says he talked about the project with Trump more extensively than he told Congress. He also says he discussed the project with Trump family members.
In addition, Cohen claims that he lied to Congress when said he never agreed to travel to Russia to advance the project and when he said that he didn't recall any Russian government response when he reached out to the government about the project. In fact, an assistant to Putin's spokesman emailed with Cohen and spoke to Cohen on the phone.
What to make of all this? I have three initial thoughts.
First, it was wholly unacceptable for the Trump team to pursue a significant business relationship with our chief geopolitical foe at the same time that he was locking down the Republican nomination for president. This disclosure casts Trump's rhetoric in a new light. Remember Trump's compliments of Putin and his constant assurances that he and Putin would get along? In case you've forgotten, here's a sampling:
In December 2015, after Joe Scarborough questions Trump about Russia's habit of killing journalists, Trump says, "He's running his country and at least he's a leader, unlike what we have in this country." Trump then says, "I think our country does plenty of killing also, Joe, so you know. There's a lot of stupidity going on in the world right now, a lot of killing going on, a lot of stupidity."
Again in December he says, "I've always had a good instinct about Putin. I just feel that that's a guy—and I can analyze people and you're not always right, and it could be that I won't like him. But I've always had a good feeling about him from the standpoint."
In January, while talking to Maria Bartiromo, Trump is questioned about Britain's finding that Putin "probably approved" the killing of a former Russian security agent in Britain. Trump asked, "Have they found him guilty?" Trump then said, "If he did it, fine. But I don't know that he did it. You know, people are saying they think it was him, it might have been him, it could have been him. But Maria, in all fairness to Putin—I don't know. You know, and I'm not saying this because he says, 'Trump is brilliant and leading everybody' —the fact is that, you know, he hasn't been convicted of anything."
Time and again Trump noted that Putin had praised him. Time and again he called Putin a "leader" or a "strong leader." Time and again he promised that America would have a "great" relationship with Russia.
Trump made those comments at the exact time when his team was allegedly trying to secure a business deal that could have netted Trump millions of dollars. This is no small thing. Trump's words mattered. Putin's approval rating with Republicans doubled while Trump praised the man who could have granted him great personal profit. Yes, I'm (mainly) pleased with American policy towards Russia since Trump has been president, but Trump's actions represented an extraordinary conflict of interest. Americans were listening to Trump's praise of Putin without realizing his profit motive. That's intolerable.
Second, many of the early reports and assessments of Trump's Russia connections may well be materially wrong. For example, this tweet from Julian Sanchez is important:
Here's the section on Trump Tower Moscow from the HPSCI report on Russian interference. Cohen has just admitted that many of the critical claims the report accepts as fact here were lies. pic.twitter.com/BiiKXc9LaE

— Julian Sanchez (@normative) November 29, 2018
In plain English, many early conclusions about the controversy may well have been based on self-serving, deceptive statements that are slowly being exposed. Many of Trump's defenders have concluded that he's done nothing wrong and that the special counsel's office is engaged in a "witch hunt" well before the facts are out and well before necessary credibility assessments have been made.
Third, to quote former prosecutor Ken White, "The conclusion that the President of the United States knew that his personal counsel was repeatedly lying to the Congress of the United States about the President's business is inescapable under these circumstances." This is a conclusion that's directly relevant to the obstruction of justice inquiry. It does not mean that the president obstructed, but it's important to remember that both the Clinton and Nixon articles of impeachment included charges related to the president's efforts to get witnesses to lie under oath. We should now ask, did the president have any role in feeding this false information to Congress?