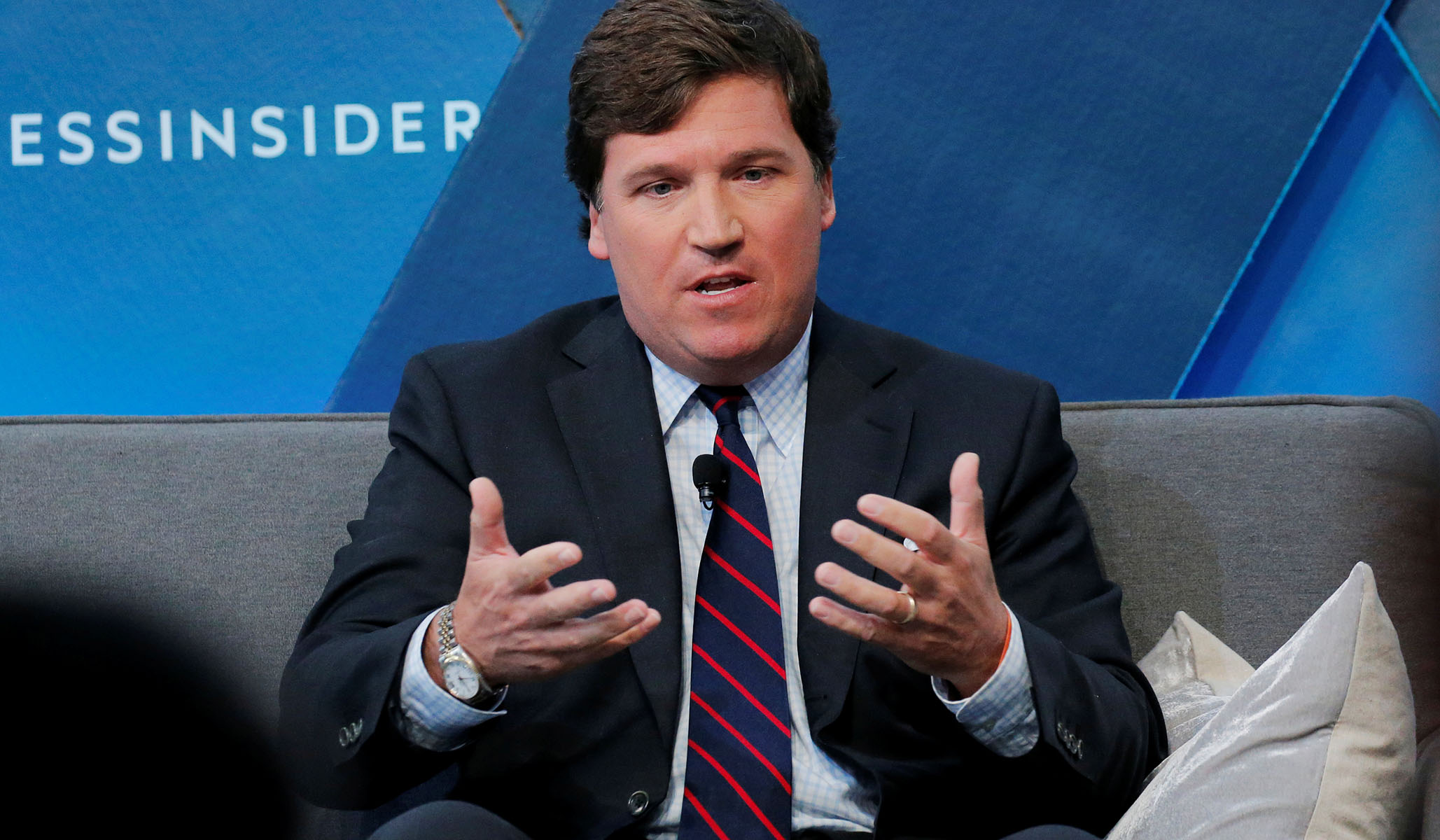 Some colleagues have been having a spirited discussion about Tucker Carlson's 15-minute January 2 monologue. (There is a transcript beneath the video if you'd rather read than watch.) It is something. If an obscure senator gave this speech, he'd be famous overnight.
I don't know how to label this speech. "Malaise II"? "Smarter Trumpism"? "Howard Beale for the Opioid Era"? "The Preppy Lonesome Rhodes"? It's a populist cry of dissatisfaction that is underlain by certain grave truths. Carlson scores some major points, and like most great speeches this one can't easily be dismissed as either left or right-wing. Carlson's reputation is such that left-wing talking heads will dismiss anything he says, but he hit some notes — about nefarious banks, the hollowing out of the middle class and unnecessary overseas wars — that are favorite talking points on the left, even on the hard left. He also has some harsh words for conservatives. I suspect the central critique of left-wing writers will be to take him slightly out of context and denounce Carlson for expressing concern for the fate of rural white Americans and for saying advances made by women have led to mismatches in the marriage market, which in turn have led to more single-parent families. Which in turn are linked to all sorts of undesirable outcomes. (I see there's a piece up on the showbiz site The Wrap that says, essentially, "Oh yeah? Malarkey! Prove people growing up in single-parent families face more problems!" It can easily be proved.)
Though Carlson is calling out Mitt Romney Republicans (broadly speaking, I am one of them), most conservatives (and liberals, I think) would agree with Carlson's point that America's goal is maximum happiness, not maximum GDP. Buying lots of stuff from Amazon and upgrading our nifty smartphones every two years doesn't seem to be making us happier. I think he engages in a lot of the kinds of rhetorical exaggeration that politicians dismayingly use to win support. But many of the points he makes are compelling and can't be ignored. I suspect many of us at NR will have a lot to say about this monologue. I suspect a lot of people are going to have a lot to say about it. This speech is going to reverberate. I think it has the potential to take off the way Rick Santelli's tea party speech did.