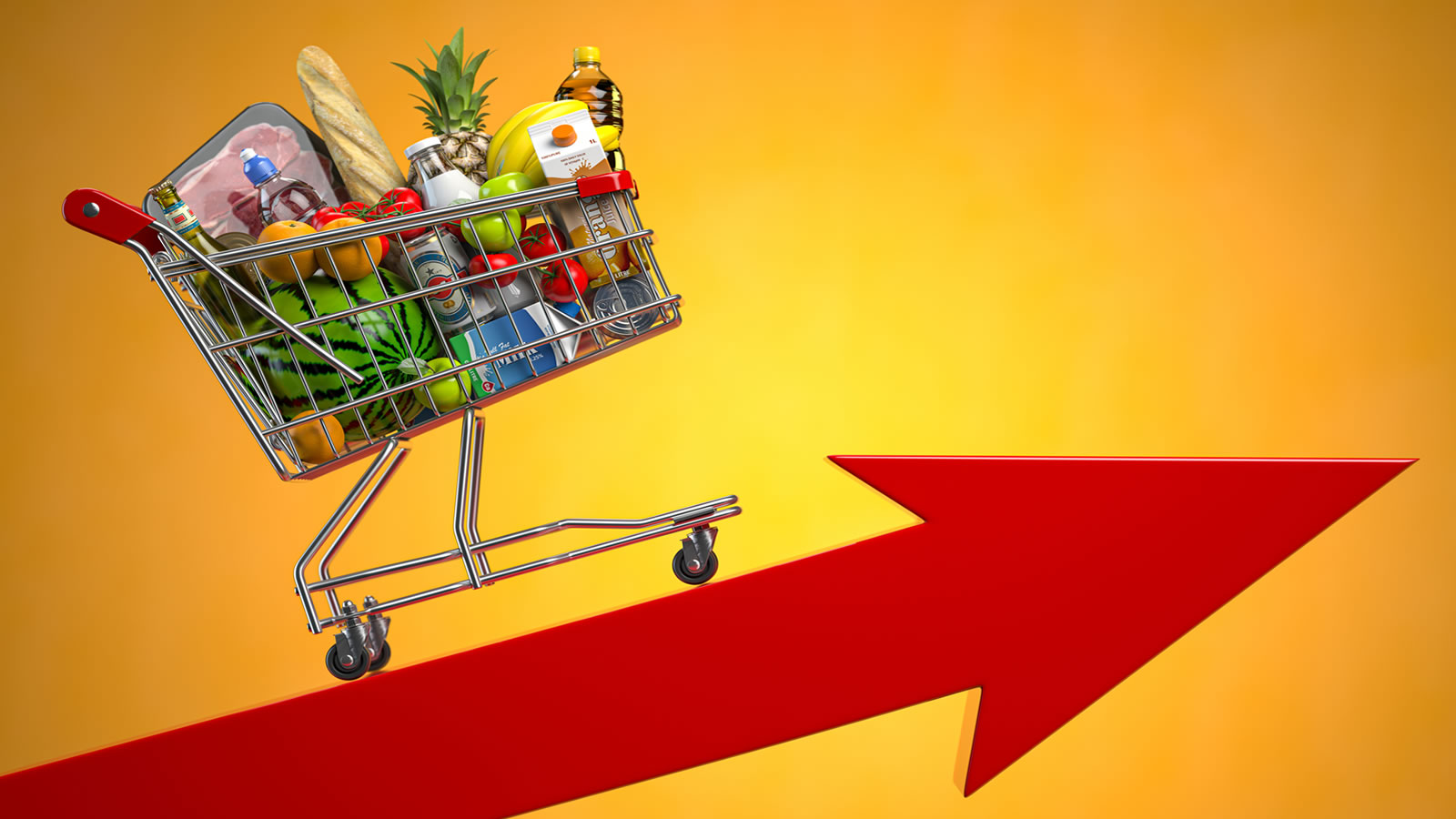 Bloomberg reports that the Institute of International Finance (IIF), the trade group for the financial-services industry, has found that while all countries are dealing with post-pandemic inflation, the United States has it worse than most. In a new report to be released in full tomorrow, the IIF says there's a supply-side reason and a demand-side reason for America's outlier status.
On the supply side, shipping delays in the U.S. are worse than shipping delays elsewhere, the IIF says. This is consistent with the point that Scott Lincicome made back in September: American ports are near the bottom of the developed world in terms of efficiency, and that results in reduced capacity. This is not primarily because of COVID, but rather because of labor and trade policy that has been in place for decades. According to the most recent round of service announcements from DHL, ships are waiting eight to ten days for a berth at Los Angeles/Long Beach. They're waiting one to two days at Shanghai and Ningbo. American West Coast congestion is so bad that it's becoming worthwhile for some shippers to send their cargo through the Panama Canal to East Coast ports instead.
On the demand side, the IIF says that American consumers are spending much more than other countries. One reason for that may be that the U.S. had much more generous COVID relief than most other countries, including direct cash payments, which hardly any countries did. Many families received a total of nearly $70,000 in relief from April 2020 to September 2021. People used that money to pay down debt, and savings increased dramatically, but they also spent a lot of it. Unlike other areas, consumer spending actually did see a V-shaped recovery, and the U.S. was back at pre-pandemic levels of consumer spending in January of this year. People spent more than usual on goods relative to services, because many services are still not back to normal, and travel isn't what it used to be. As Michael Brendan Dougherty pointed out recently, the present crisis is from an overflow of goods, not a dearth.
The IIF says these supply and demand factors have combined to allow U.S. companies to mark up prices higher than in other countries. If consumer demand is higher, you can charge more for products, and people will still buy them. That demand component, according to the IIF report's authors, indicates that inflation is less transitory in the U.S. than in other countries they studied.
The Federal Reserve has so far been committed to the view that inflation is transitory. To a certain extent, the bed may already be made for the Fed on inflation. After months of holding steady, the U.S. bond markets have begun to show increased inflation expectations since the end of September. The five-year break-even rate currently sits at 2.99 percent, the highest mark since at least 2003. Add in the top-line conclusions from this IIF report, and it's not an encouraging mix.
In other news, Nancy Pelosi announced today that Democrats are "in pretty good shape" to pass the reconciliation bill and the bipartisan infrastructure bill, which would flood the economy with trillions more dollars.
Something to Consider
If you enjoyed this article, we have a proposition for you: Join NRPLUS. Members get all of our content on the site including the digital magazine and archives, no paywalls or content meters, an advertising-minimal experience, and unique access to our writers and editors (through conference calls, social media groups, and more). And importantly, NRPLUS members help keep NR going.
If you enjoyed this article and want to see more premium content like this, we have a proposition for you:
Join 

NRPLUS

.