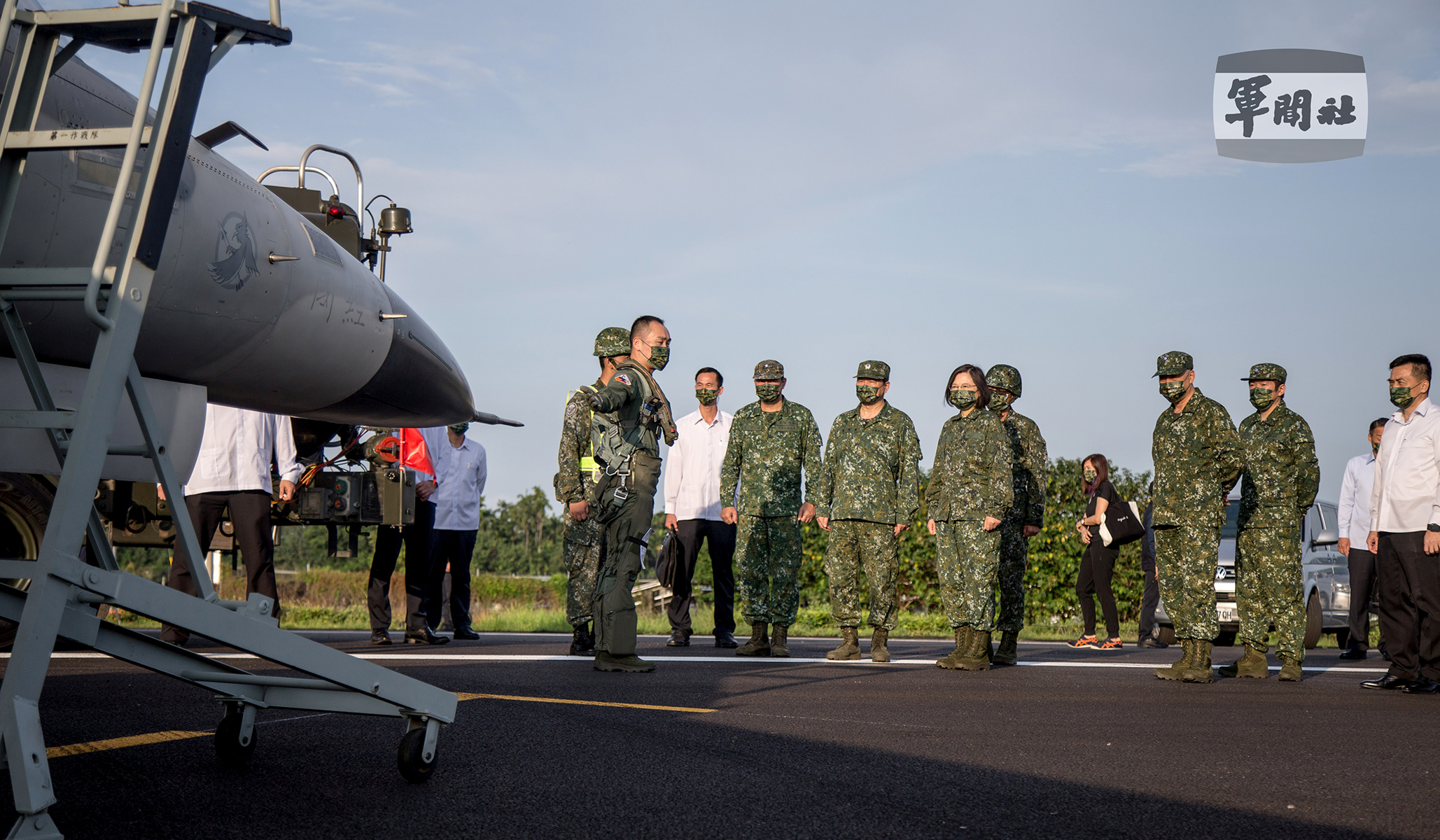 President Biden called on General Secretary Xi Jinping to abide by an apparently non-existent "Taiwan agreement" during comments to reporters on Tuesday night, perplexing observers and raising questions about his grasp on the intricacies of U.S. policy toward Taiwan.
Subsequent comments by officials provided some clarification but won't reassure anyone about Biden's capabilities here.
Although NR asked a State Department spokesperson for clarification on his "Taiwan agreement" remarks, the official did not give an on-the-record response. White House press secretary Jen Psaki did, however, address the comments during the daily briefing yesterday, confirming that Biden "did not have a new call that you're not aware of," implying that the "Taiwan agreement" is not a new deal. (From Biden's comments, it wasn't immediately clear if he was referring to existing U.S. policy or to a new agreement he made with Xi.)
Psaki went on to explain that Biden was "reiterating our position as it relates to — you know, which is guided by the Taiwan Relations Act and our view that we need to uphold that commitment . . . that it what the president reiterated to President Xi the last time he talked."
Although Psaki made it clear that Biden didn't mean to suggest that he minted a new deal with Xi, her explanation of Biden's comments pointed to the Taiwan Relations Act, which is part of the foundation of the U.S. One China policy but is not any sort of agreement with China.
Meanwhile, the administration does appear to have clarified Biden's comments to Taiwanese officials more conclusively. Reuters reported on the Taiwanese foreign ministry's reaction to his remarks:
The Foreign Ministry said it had sought clarification from the United States about Biden's comments and were reassured the commitment to Taiwan was "rock solid" and that Washington will continue to help Taiwan maintain its defenses.

"Facing the Chinese government's military, diplomatic and economic threats, Taiwan and the United States have always maintained close and smooth communication channels," it said.
The folly of Biden's gaffe here was clear: Any uncertainty about the U.S. position on Taiwan could be used by China to push its own One China principle — a statement of China's claims over Taiwan that is wholly different from the U.S. One China policy. Administration officials get this, but the president apparently doesn't.
The lack of clarity could lead to disaster, as Senator Marco Rubio pointed out in a letter to Biden released this morning. "For years, the PRC has worked tirelessly to undermine and misrepresent statements contained in Taiwan-related agreements in which the U.S. supports the general principle of respect for the territorial integrity of all states. Should the PRC attempt to seize control of Taiwan by force, they will undoubtedly point to its misrepresentations of these agreements to assert that the U.S. has no right to intervene in defense of the Taiwanese people," he wrote.
Rubio also asked, "Which agreement were you referring to when you said the 'Taiwan agreement'?" This remains a pressing question, even after Psaki's attempt at clarifying the president's statement.
All of this took place to the backdrop of national-security adviser Jake Sullivan's talks this week with the Chinese Communist Party's top foreign-affairs official, which Psaki said has resulted in an agreement a Biden-Xi virtual meeting by the end of the year.
The president's slip-up doesn't inspire much confidence in his handling of foreign policy, as Chinese aggression reaches new heights. Taiwan's defense minister warned yesterday that Beijing could launch an attack as soon as 2025.