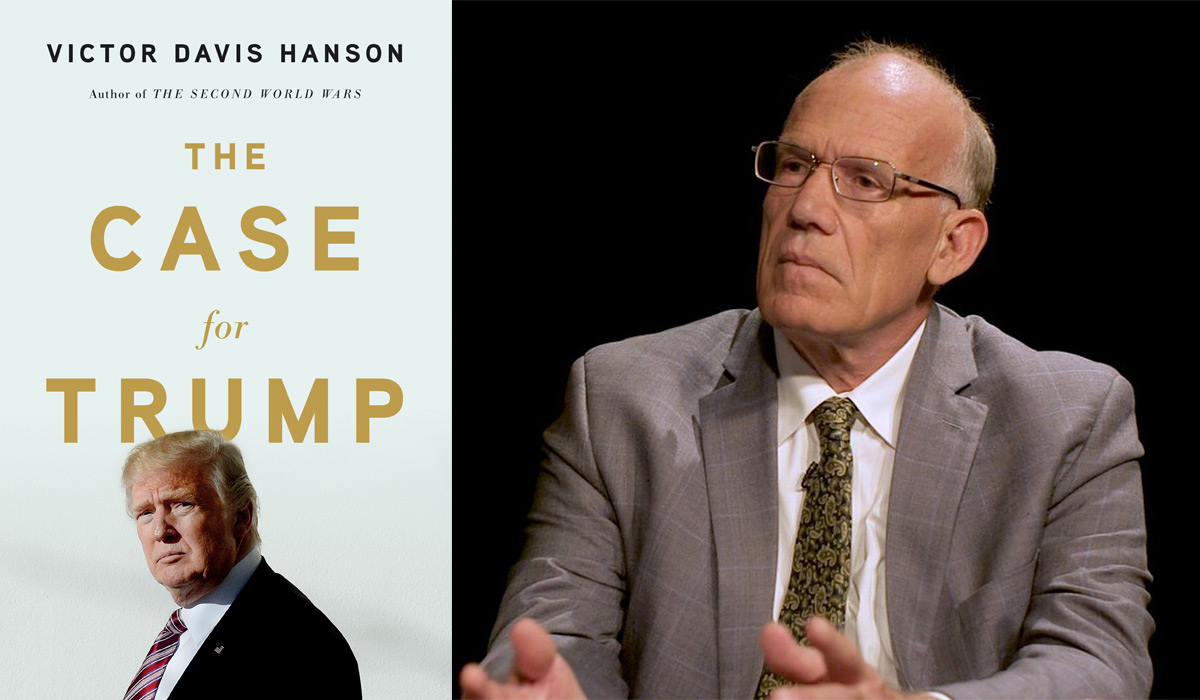 Our friends at Basic Books have asked us to make an important announcement — one we believe will be of great interest to NR readers. So we are happy to do the honors: Basic today formally announces that it will publish a major new work by NRO columnist Victor Davis Hanson, The Case for Trump. Here's the official copy about the book:
With The Case for Trump, Hanson will show how a celebrity business man with no political or military experience triumphed over sixteen well-qualified rivals to become President of the United States — and an extremely successful president at that. Hanson argues that Trump alone saw a political opportunity in defending the working people of America's interior whom the coastal elite of both parties had come to scorn. And Trump alone had the instincts and energy to pursue this opening to victory, dismantle a corrupt old order, and bring long-overdue policy changes at home and abroad. The Case for Trump looks deeply into the political conditions that enabled Trump's emergence as a candidate, the smart choices he made during his campaign, and his impressive record of success as president.
Now here is the mildly — let's call it annoying — news: The publication date is March 5, 2019. So you are going to have to wait to get your hands on the tome (which, VDH tells Yours Truly, is going to be a sizeable work), counting the days while reminding yourself that all good things come to those who wait, and confident that when tidbits of the book can be shared, NRO will be sharing them.
In the meanwhile, we suggest you "pre-order" a copy today. And if you have yet to get VDH's 2017 best-seller, The Second World Wars, do yourself a big favor and order that here.