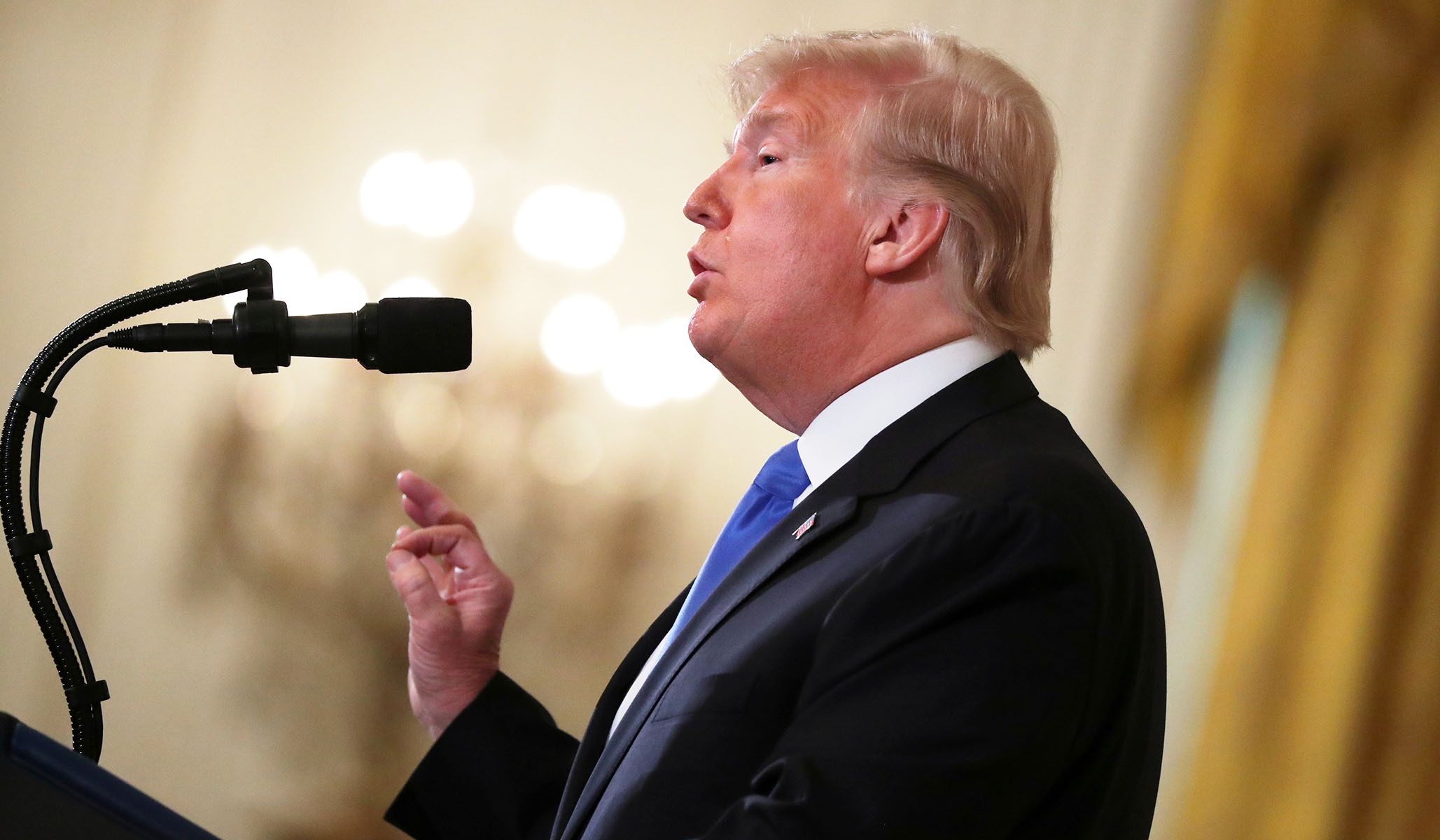 Max Boot laments that the GOP House caucus will now be Trumpier because the Republicans who lost tended to be the ones who were least supportive of Trump.
Many Republicans who lost were relative moderates. The House GOP caucus, indeed the entire GOP, will be Trumpier than ever. This completes the GOP's transformation from a Reagan-Ryan conservative party into a white-nationalist party in Trump's image. Me: https://t.co/GeUwlValhZ

— Max Boot (@MaxBoot) November 7, 2018
Boot is largely right (I've been predicting exactly this for months, though the idea is hardly original to me).
Still, this case can be overstated — as Trump himself showed yesterday in his press conference. For example, Katie Arrington primaried Trump-skeptical congressman Mark Sanford on the grounds that he was insufficiently loyal to the president. She lost on Tuesday, giving the Democrats what should be a solid Republican seat. The reverse is overstated as well. The notion that Barbara Comstock would have won if only she had embraced Trump is ridiculous.
Regardless, as I've been saying a lot lately, this is what you get when people act as if we live in a parliamentary system. Support the leader of the ruling party, vote for the party, regardless of the individual merits of the person on the ballot. Ditto, if you oppose the leader. Let's leave aside the veracity of Boot's larger indictment of the GOP. If you think it's bad for the country if the GOP were to become — in Max's telling — a "white nationalist" party, shouldn't you vote for the Republicans who would fight back against that? As I wrote the other night, I get the argument about sending Trump a message, but there is more than one way to send that message. Voting against the Republicans who stand-up to Trumpism sends a useful message, too. Voting them out of office merely hastens the transformation Boot laments.