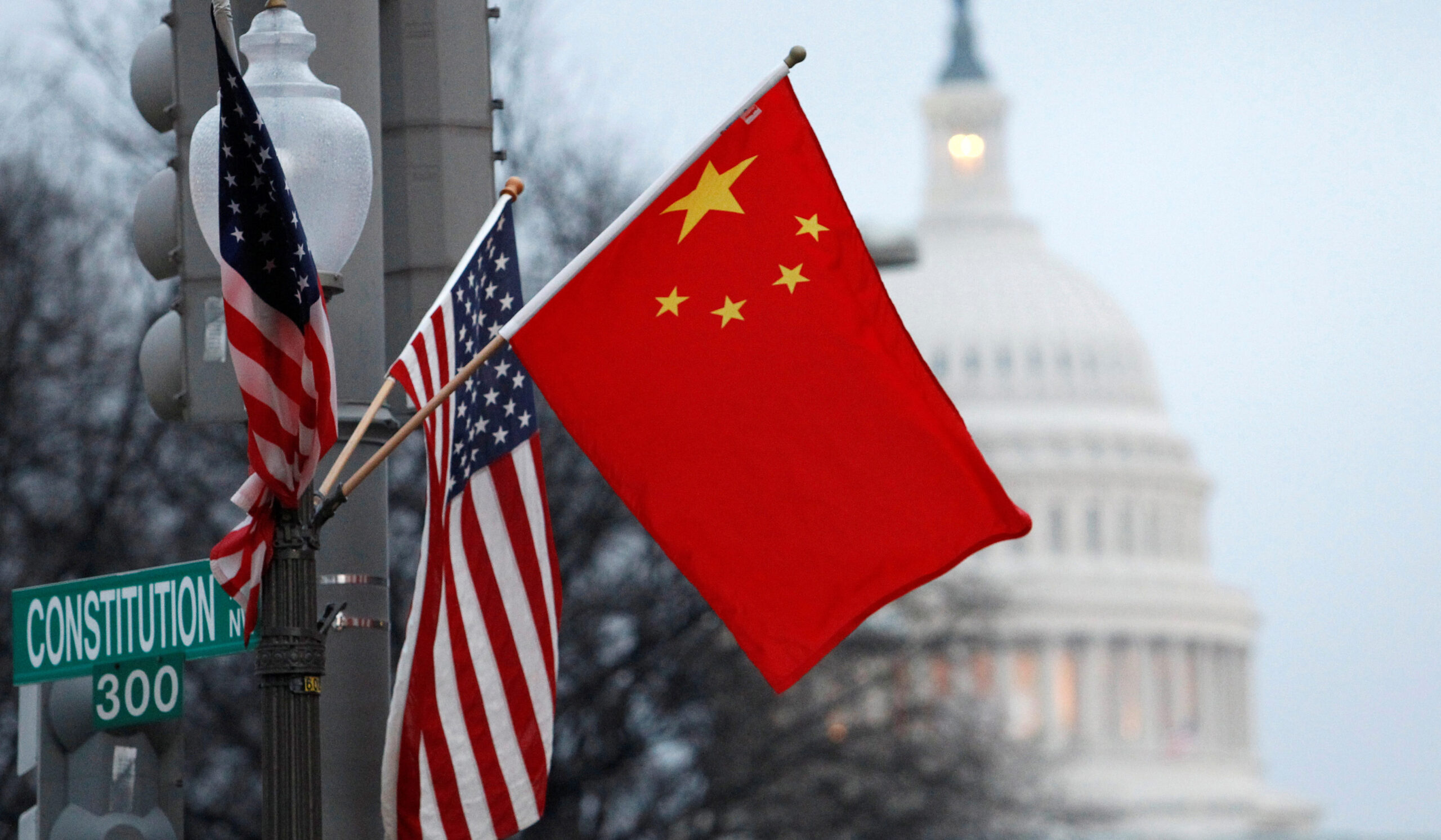 If China is the most significant strategic challenger that the U.S. has faced since the USSR (spoiler: It is, and, as I discussed here, it is considerably more sophisticated than its Soviet predecessor), that fact is not one that Wall Street seems to be taking with the seriousness that it deserves.
As tensions were rising between the U.S. and China last summer, the chief executive officer of JPMorgan Chase & Co. was letting it be known that he wanted to get to Hong Kong as soon as he could. Jamie Dimon did just that in November, becoming the first major U.S. bank executive to visit Greater China since the pandemic began. His 32-hour trip to the Asian financial hub was billed as a chance to thank thousands of employees there. But it was also a reminder of the company's commitment to the territory, as well as to mainland China, where JPMorgan has exposure of about $20 billion, mainly from lending, deposits, trading, and investments.

Some U.S. politicians have been calling for companies to back away from China, over concerns about national security and human rights. But Wall Street banks are instead deepening their ties…

Both the U.S. and Chinese governments have cracked down on Chinese companies listing their shares in New York, hurting a lucrative business that was driven from Hong Kong. But U.S. banks that want a piece of the world's second-largest economy—and second-biggest issuer of equities—are shifting gears to take on China's top lenders on their own turf. "I don't think we have a choice," says Gokul Laroia, CEO of Morgan Stanley's Asia-Pacific operations, describing the bank's decision to think of China as one big opportunity and to compete for business on the mainland as well as offshore. Even though global banks haven't made much money in China yet, the potential upside is massive, he says: "If you keep saying I am not going to invest in the domestic platforms because they are not as profitable, I think you're missing a trick."…
Even if we disregard the question as to whether U.S. capital should, on moral (Uyghur genocide, the crushing of Hong Kong, you name it) or geopolitical grounds, be put to work in China (not least by Wall Street institutions that spend so much time trumpeting the virtues of ESG), and we shouldn't, there is also the awkward question as to whether, even looked at purely from the basis of financial return, it is wise to be putting money into the China that is developing in the way that it now is. Spoiler #2: No. It is madness. Underpinning this madness, I think, are two illusions. The first is that there are limits to the extent to which countries that are deeply entangled financially and economically can fall out. Those who believe that should look at the connections between Britain and Germany prior to 1914.
The second illusion rests on a misunderstanding of the nature of the Chinese state, which has moved a long way from communism and, indeed, the relatively freewheeling era that followed the Deng-era reforms. Instead the "People's Republic" is rapidly evolving into a regime run on fairly classic fascist lines, even if that fascism comes with, as the phrase goes, "Chinese characteristics." While fascism frequently involves strong elements of "state capitalism" (then and now: Think of Mussolini's IRI), another important element within its economic history is the notion of "harnessed" capitalism, a system that is designed to exploit some of the dynamism of capitalism — companies remain privately owned — while ultimately subordinated to the interests of the state. And this, I think, is what Wall Street's investors in China are missing. Yes, Beijing is perfectly happy that they should make money from their presence in China. However, if Sino-American relations degenerate beyond a certain point, and if, even at a financial cost to China or Chinese nationals, expropriating that investment (or the threat to do so) can be used, indirectly or directly, as a weapon against the U.S., it will be.