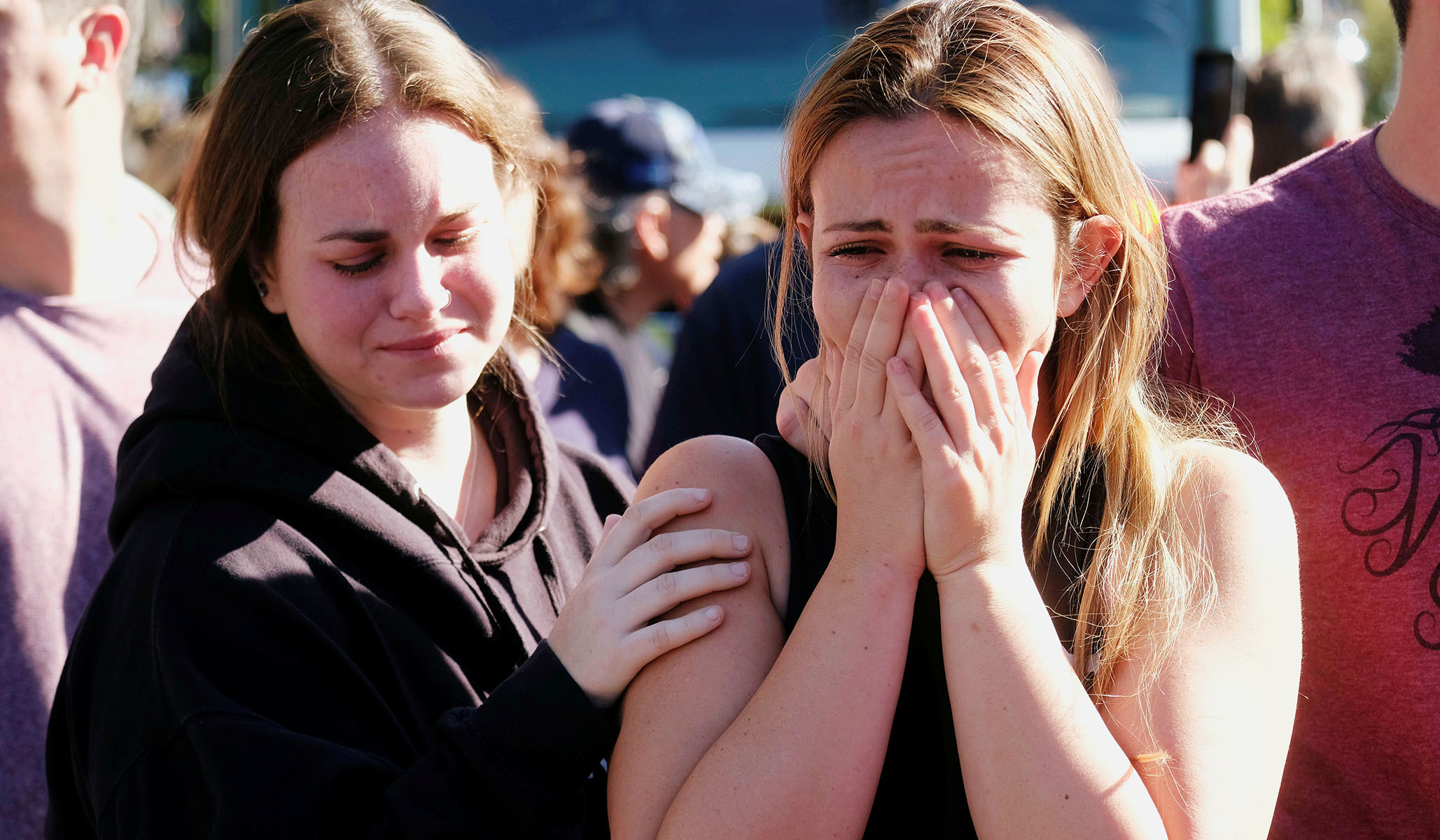 This morning, we received news of yet another mass shooting, this time in California. That's twelve more lives lost, added to the eleven lives just lost in Pittsburgh. In the 13 months since the horrifying massacre in Las Vegas, we've also seen mass shootings at a church in Texas and high schools in Texas and Florida.
It's time to face facts. At this moment in American history, we don't know how to stop — or even seriously reduce — mass shootings.
Yes, we'll of course have the familiar fight over gun control and the NRA. The New York Times referred to the California shooting in the introduction of an extensive article about the evolution of the NRA. Yet the NRA has been thoroughly routed in California. Its gun-control regime exceeds even the dreams of most national Democrats. This Dana Loesch tweet provides a good summary:
What happened was horrific. Evil is real. So are CA gun laws:
– Universal BG checks
– May issue
– 10 round mag limit
– Purchase limitations
– 10 day waiting period
– No reciprocity with other states
– "Assault weapons" ban & registration
– Ammo thru FFL
– Registration if moved https://t.co/lGG6HxxUrc

— Dana Loesch (@DLoesch) November 8, 2018
I'm going to sound like a broken record, but I keep going back to Malcolm Gladwell's seminal 2015 essay about school shootings. At the risk of oversimplifying Gladwell's argument, he argues that each mass shooting lowers the threshold for the next. In essence, we are in the midst of a slow-motion "riot" of mass shootings, with the Columbine massacre in many ways the key triggering event — especially in the school-shooting context. As the "riot" unfolds, more people consider committing mass murder as a way of addressing their grievances. Here was Gladwell's conclusion:
In the day of Eric Harris, we could try to console ourselves with the thought that there was nothing we could do, that no law or intervention or restrictions on guns could make a difference in the face of someone so evil. But the riot has now engulfed the boys who were once content to play with chemistry sets in the basement. The problem is not that there is an endless supply of deeply disturbed young men who are willing to contemplate horrific acts. It's worse. It's that young men no longer need to be deeply disturbed to contemplate horrific acts.
Now we're seeing mass shooting after mass shooting, with a wide variety of motives in virtually every conceivable American gun-control jurisdiction — in states strict and lax. These mass shootings still represent a tiny fraction of overall violent deaths in the United States, but each one is a wrenching national tragedy.
And, even worse, they're filtered through a polarized political environment where proposed "solutions" either have little relevance to the actual shootings themselves or are at best partial and uncertain. For example, while I support concealed carry by law-abiding citizens and know that armed citizens have foiled multiple attempted shootings, I view the presence of more concealed carriers as at best a potential mitigating factor. Even the fortunate presence of armed citizens doesn't by any means guarantee a positive outcome. People can freeze. People can miss. A gunman can take down the armed citizen first.
The bottom line is that our nation is generating an excess of broken, damaged people, and at this point in American history, all too many members of that community are drawn to a specific, horrific way of inflicting pain on their neighbors and sometimes even their friends.
In the aftermath of the Parkland, Fla., shootings, Senator Marco Rubio suggested a "national task force" to examine mass shootings. It's an idea worth considering. And for those conservatives who roll their eyes at the idea of a panel of government-appointed "experts," there is at least value in doing a deep dive into the motives and methods of mass shooters. Information can yield ideas. Until then, we'll spend our days yelling at each other about policy proposals that will make no real difference in a terrible crisis that claims all too many American lives.