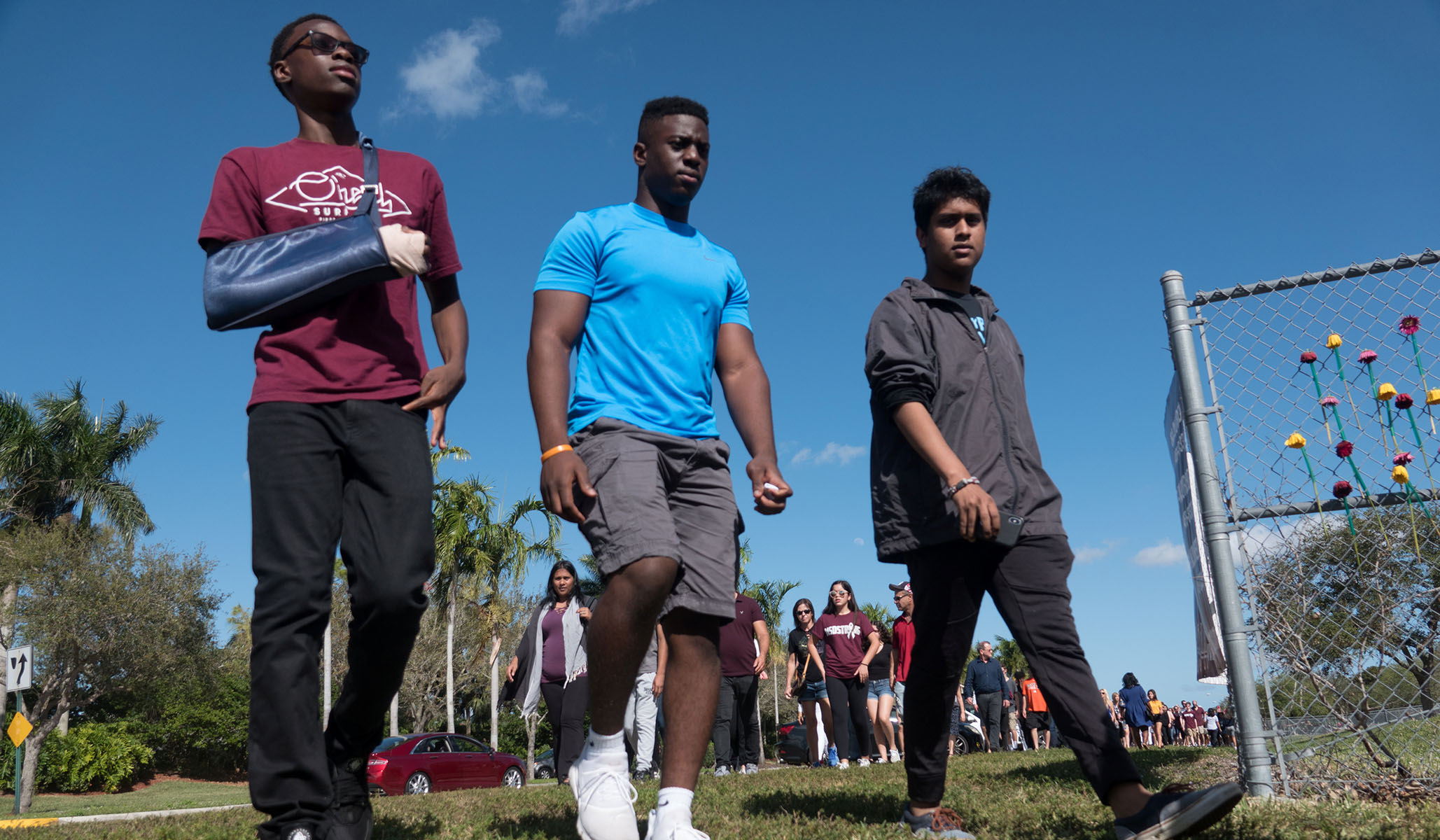 I agree with everything Charlie says about David Hogg.
But I also hate this entire spectacle. I don't like the use of traumatized children to advance a political agenda, and I don't like nasty attacks on them either.
We've heard a lot about all that already though. What we haven't heard much about is the issue of whether or not this is that good for the kids themselves.
At first, it all seemed noble and cathartic, a way to find something good in this tragedy. And while the "movement" — and MSNBC bookers — may still desperately need Hogg and the others, is this something these kids need?
Forget about the fact that they've just survived being shot at and had friends die. Celebrity ruins a lot of adults. It ruins even more kids. Both of these observations are doubly true about sudden celebrity. In my near 30 years in Washington, I've seen a lot of this (and I personally experienced a bit of it, too). Someone is in the news for some accident of fate. They bounce from one cable-news set to another. Maybe they even get to be on The Today Show. Producers and bookers and on-air talent smother them in real — and false — praise. Reporters milk them for quotes and feed their egos.
I've seen people like this in green rooms acting as if it's the most normal thing in the world for TV anchors to schmooze them and for New York Times columnist to invite them for a meal. And then, the world moves on.
I've seen many adults go hunt down some new controversy or make up some new detail, just to get the red lights on those TV cameras to turn back on. I've seen them say things so outrageous that their pre-celebrity selves would be mortified. The light of national attention is very warming for some, and when it goes away, things can get cold and lonely very quickly.
Again, I agree with Charlie that if kids are going to be used as spokesmen on serious public-policy issues, there's nothing illegitimate with addressing the kids' arguments honestly. The MSNBC crowd wants it both ways: Everyone must take these kids seriously, but no one should respond to them seriously.
I understand the point Erick Erickson's making about David Hogg being a "bully" — and I think it's accurate to characterize some of Hogg's rhetorical tactics as emotionally bullying.
But I don't see a bully, I see a 17-year-old loving all of the attention and letting it go to his head. Oh, I'm not questioning his sincerity. But sincerity isn't the point. People get swept up in moments and movements, teenagers included.
David Hogg has apparently said he's not going back to high school until a gun-control bill passes. We'll see if that's the last excuse for not going back to school he comes up with. No doubt if people asked him, "Do you want to keep going to rallies and TV studios," he'd say, "Yes." No doubt he thinks what he's doing is more important than studying trig or biology. No doubt he also thinks the world "needs his voice" — in part because people are telling him that constantly and every day.
But sometimes teenagers don't know their own interests very well (you could look it up).
Maybe he'll be fine. I'm sure given the politics at play, he'll get into whatever college he wants. But maybe bookers and producers should stop being dazzled by Hogg's — and these other kids' — ability to say exactly what they want to hear, and think about whether turning a bunch of traumatized teenagers into overnight political celebrities — never mind the conscience of the nation — is good for the actual kids. Think of the children — you're supposed to be good at that.