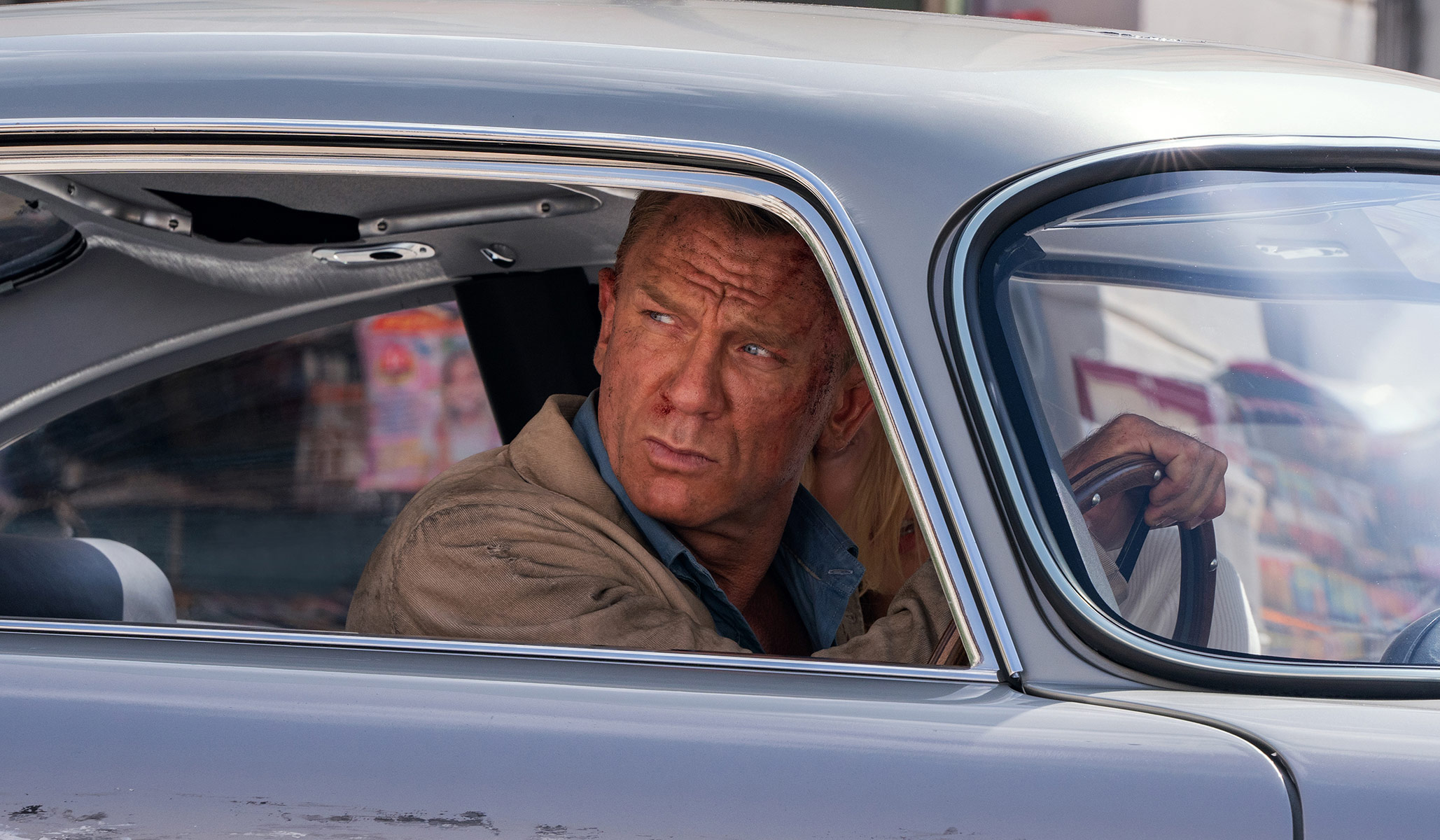 Our in-house critics have already capably reviewed No Time to Die, the latest James Bond movie, directed by Cary Fukunaga and the last to star Daniel Craig. I suppose I lean more toward Kyle Smith's takeaway than to Armond White's, but I don't intend to review the movie here. Rather, I have some more-abstract assessments of the movie, now that I have seen it.
The first is that it's an extremely Millennial movie. Craig is now in his 50s, and many of the actors he performs around are firmly in the Millennial age range. I noticed this from the opening scene, in which a young girl is watching Wallace and Gromit and playing with a Tamagotchi. This is the young version of Madeleine Swann (Léa Seydoux), Bond's love interest. She's a thirtysomething in the movie, so it all makes sense, but as a proud "'90s kid," it's still kind of jarring to see someone depicted as having a '90s childhood in a flashback.
Rami Malek, Billy Magnussen, Lashana Lynch, Ben Whishaw, and Ana de Armas are all also Millennials. As the new 007, Lynch deals with the uniquely modern problem of "imposter syndrome," when the old 007 returns to the fold and makes her question her own place. I also choose to believe that mistakes made by her and by Magnussen's character are not plotholes but rather youthful oversights. All of this gives Bond in the movie a kind of avuncular aura, like he's the uncle (or the father . . . ) at a family gathering or something. And I mostly enjoyed seeing him surrounded by youth.
And speaking of youth, No Time to Die does a few things I'd never seen in a Bond movie before. Sometimes it works well. One of the most interesting of these was to stage an action sequence with a young, completely helpless child in peril, adding distinct stakes to the kind of scene that has been in these movies many times.
Sometimes, however, the novelty of the movie's narrative raised questions I did not consider in the moment, but that have stuck with me. Without revealing too much, it is enough to say that there are major-character deaths, including familiar names who have never actually died in a Bond movie before. This seems like the logical conclusion of the Craig run on Bond, which has strongly emphasized continuity and tried to humanize Bond. But now, in emphasizing that continuity, No Time to Die has, in some senses, broken with it more definitively than any past Bond.
It's enough to make me wonder about the future of the franchise and character. For the most part, despite Fukunaga's contempt for some of the Bond character's historic incarnations, it didn't seem like No Time to Die succumbed to wokeness. The choices made in the movie, however, leave Bond at a difficult crossroads, and I am unsure what direction he will take. Creative decisions that livened up the latest movie may prove difficult to reconcile with something like the Bond we have come to know and love.