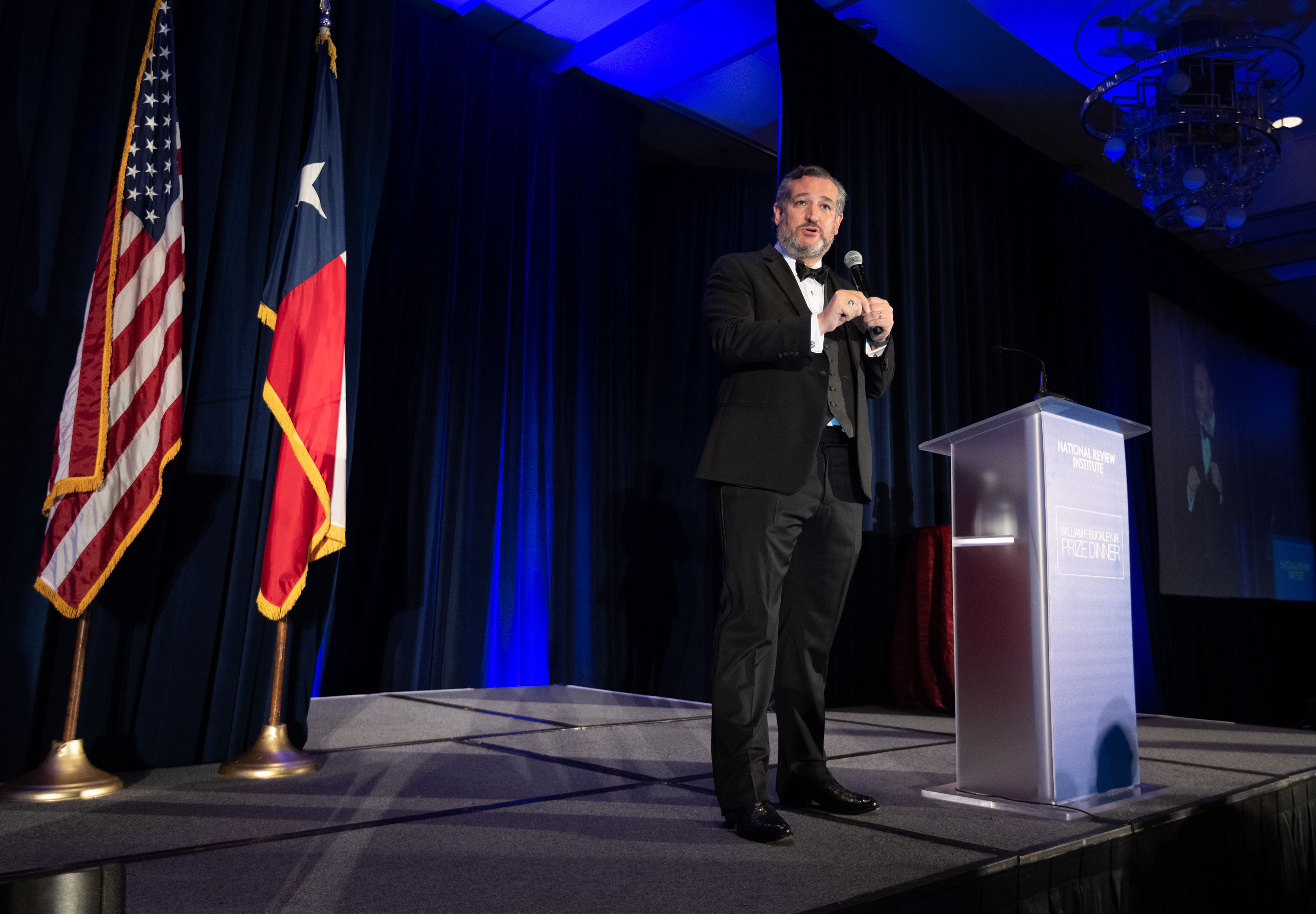 Yesterday evening in Dallas, the National Review Institute hosted its annual William F. Buckley Jr. Prize Dinner Gala honoring three men who have made immeasurable contributions to American conservatism: Eugene Meyer and Leonard Leo of the Federalist Society and Adam Meyerson of the Philanthropy Roundtable.
All the remarks offered during dinner were encouraging, but I was especially glad to hear Leo's affirmation of originalism and his repudiation of the idea that this legal philosophy ought to be amended somehow so that judiciaries will deliver conservative policy victories presently out of reach. As he put it, one of the most important parts of originalism is the belief that the judiciary ought to be constrained to its proper constitutional role, which precludes judges from imposing their own views through their rulings, whether or not we agree with the outcome. It is the job of the elected branches of government to deliver the policy changes conservatives want, not the job of unelected judges, and conservatives would be misguided to push for such a strategy.
It was such a blessing to be back in person with friends old and new. As great as modern technology might be in some ways, attending a black-tie gala via Zoom doesn't have quite the same feel as gathering in a room together. It was also the occasion for my first trip to Texas — and I'll conclude with a shout-out to my kind Uber driver, who insisted on giving me a tour of Dallas on my way out of town. Judging from his thorough narration, just about every major American company has its headquarters or a major office of some kind in Texas, which I can't say is too surprising.