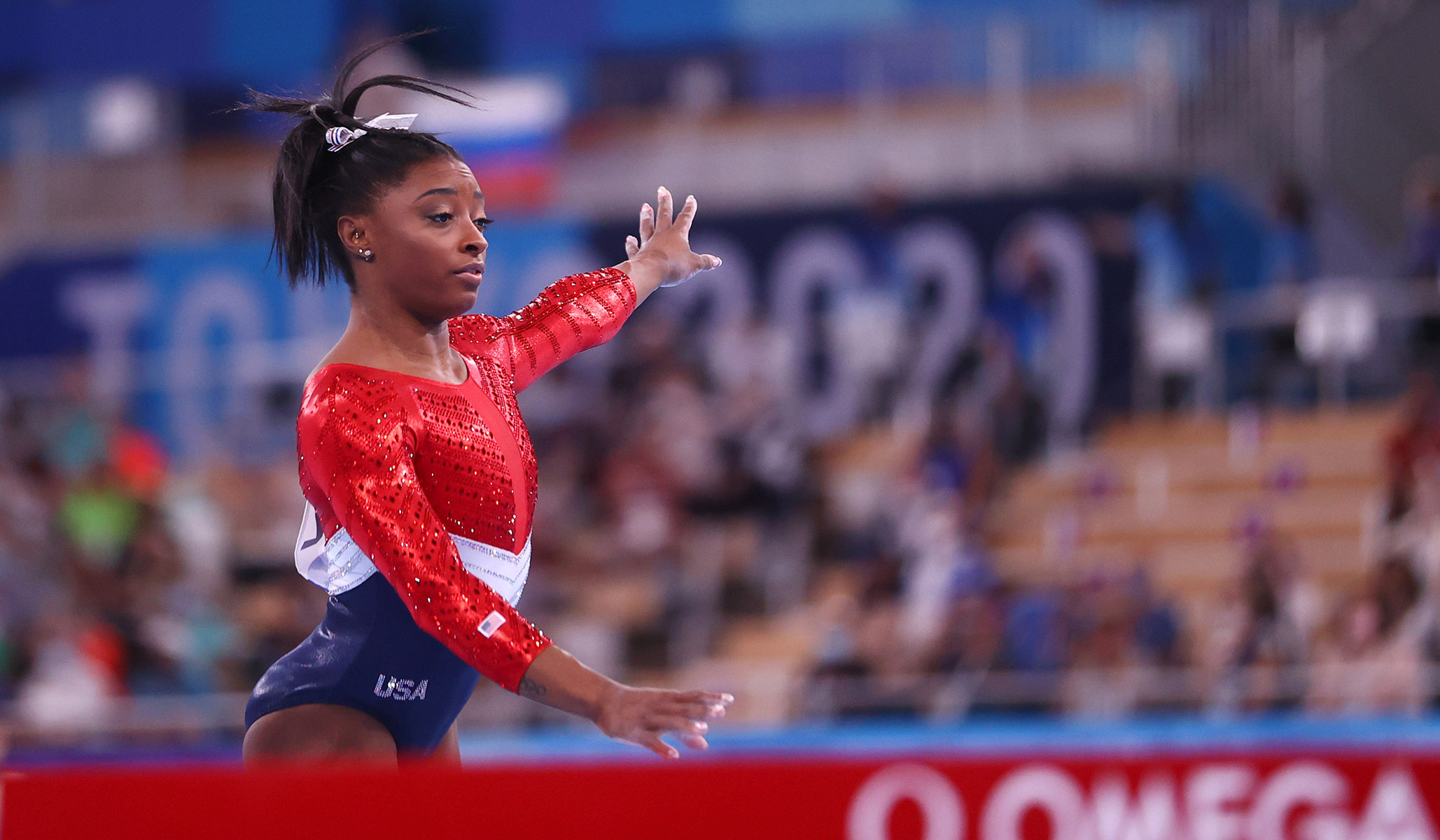 Today's biggest sports news was U.S. gymnastics superstar Simone Biles withdrawing from the team competition. She says she will still plan to compete in the individual events. The individual events are the bigger prestige and payoff, so it is not unheard-of for a star to pull out if there is an injury scare during the team competition, but that alone is a lousy break for her teammates, who are left in the lurch.
Biles is physically 100 percent. Initial reports, even the more detailed explanation that Dominic Pino was working from this afternoon, suggested that Biles was just mentally stressed out, in part from the sky-high expectations. That seems inadequate, and I thought it sounded pretty lame when I heard it. Athletes have to walk it off and gut through injuries a lot. That's true of mental as well as physical problems.
But in each case, there are things you can play through, and things you shouldn't. Once I saw what her actual problem was, I understood. Biles got "lost in the air," as you can see from the video:
It was even clearer on the full broadcast that Biles essentially fell prey to aerial disorientation — she lost track, in midair, of where the ground was. You could see it in her eyes when she walked off. Gymnasts, like pilots, can die from that — you land the wrong way, you break your neck. Like a baseball player who suddenly can't stand in against a pitch, it's a thing you can't play through. You might get reoriented in practice, and hopefully Biles will. But she walked off and left the event because she simply could not go on. Critics piling on her based on the initial press reports should watch what actually happened and listen to veteran gymnasts before lighting her up.
VIEW GALLERY: Tokyo Olympics Highlights