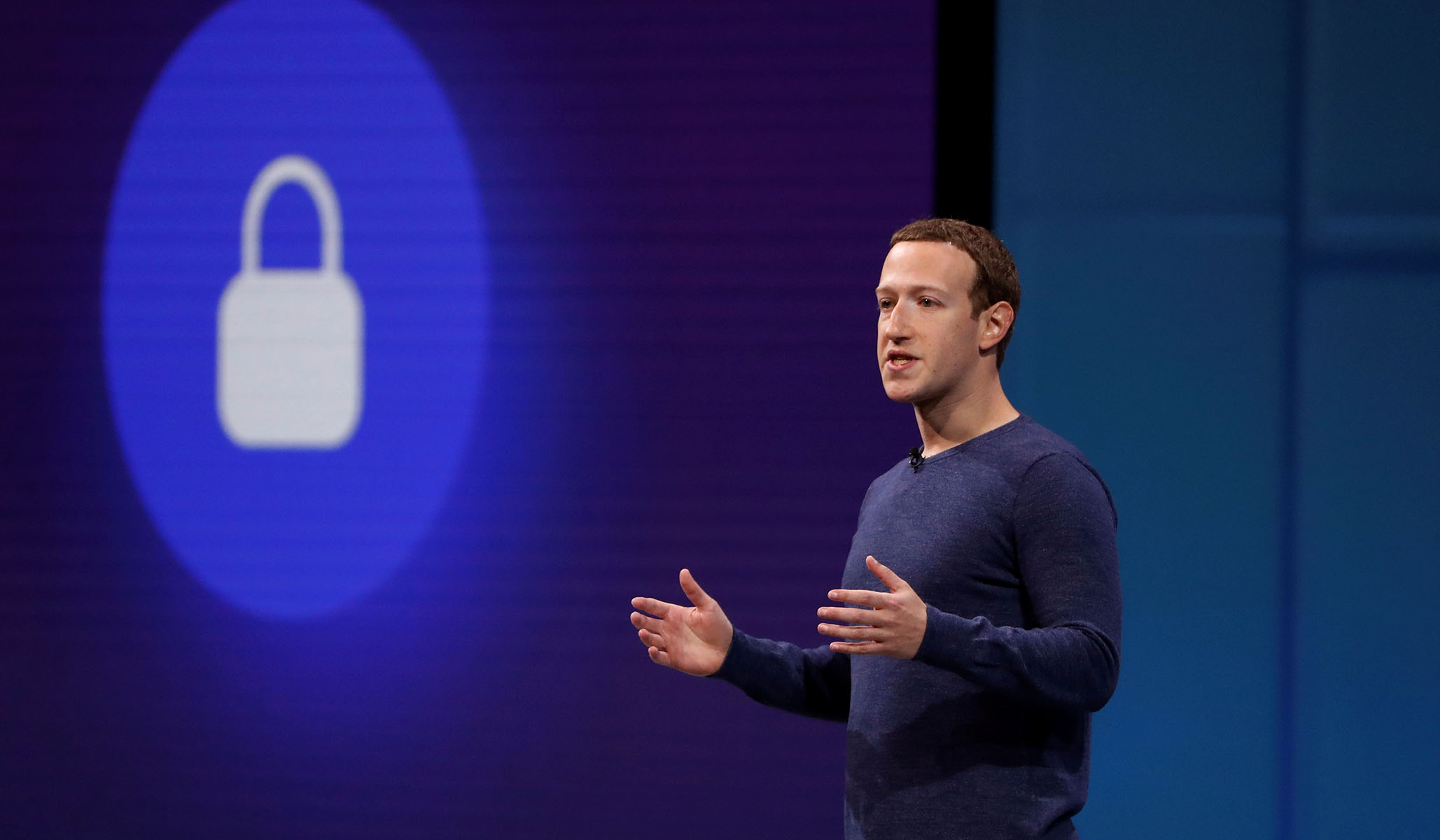 I firmly believe men like Alex Jones and Louis Farrakhan are truly loathsome. They're toxic to our nation and to our culture. I'm also deeply concerned about Facebook's decision — announced yesterday — to ban Jones and Farrakhan and other "dangerous" figures from both Facebook and Instagram:
Facebook said on Thursday it has permanently banned several far-right and anti-Semitic figures and organizations, including Nation of Islam leader Louis Farrakhan, Infowars host Alex Jones, Milo Yiannopoulos and Laura Loomer, for being "dangerous," a sign that the social network is more aggressively enforcing its hate-speech policies at a moment when bigoted violence is on the rise around the world.

Facebook said it was going to remove the accounts, fan pages, and groups affiliated with these individuals on both Facebook and its sister site, Instagram, after it reevaluated the content that they had posted previously, or had examined their activities outside of Facebook, the company said. The removal also pertains to at least one of the organizations run by these people, Jones' Infowars. (Emphasis added.)
Facebook's speech rules were already vague and malleable. And now the platform is apparently evaluating at least some of its users actions off its pages. This means a person can potentially face social-media bans even if they comply with every syllable of the company's speech rules on the company's platform.
The potential for abuse is obvious, as is the potential chilling effect even on those who engage in good-faith debate on hot-button topics when their point of view runs contrary to the company's ideological ethos. Debates about abortion, race, religion, religious liberty, gender identity, and sexuality immediately come to mind — especially when he have abundant evidence that progressive definers of "hate" often suffer from grotesque bias and internal corruption. Yet, at the same time, Facebook has a very real and direct interest in making sure that its user experience is not so dreadful that its users flee.
As I argued last year in the New York Times, there is a way to square this circle. If social media companies voluntarily adopt a First Amendment framework — while maintaining protections against things like libel, harassment, and invasion of privacy — then they would simultaneously protect viewpoint neutrality on their platforms while preserving the kinds of common law guardrails that have proven useful in protecting American citizens from targeted attacks in the real world for many generations. Proposing a First Amendment framework does not mean "anything goes," but it would be a formidable firewall against ideological bias.
Moreover, it's important to remember that Facebook users have an advantage that we don't enjoy offline. They can mute or block toxic voices. If someone is offending you in a classroom, on the quad, or in the cubicle next to you, there is no mute or block. You must ignore or engage. Online, however, you can entirely curate your feed and remove everyone you don't like (and there are ways to streamline that process). So, when activists call for bans, they're frequently not asking to be personally protected from offensive expression but rather demanding to give you protection you may not want.
I understand Facebook's desire to rid itself of terrible speech, especially given the rise of online hate. But when considering how to deal with the worst ideas, it's prudent to rely on principles of free speech and common law that have served America so well for so long. Facebook has a right to invent its own rules, but perhaps it's better to exercise that right by deferring to the wisdom of the past.