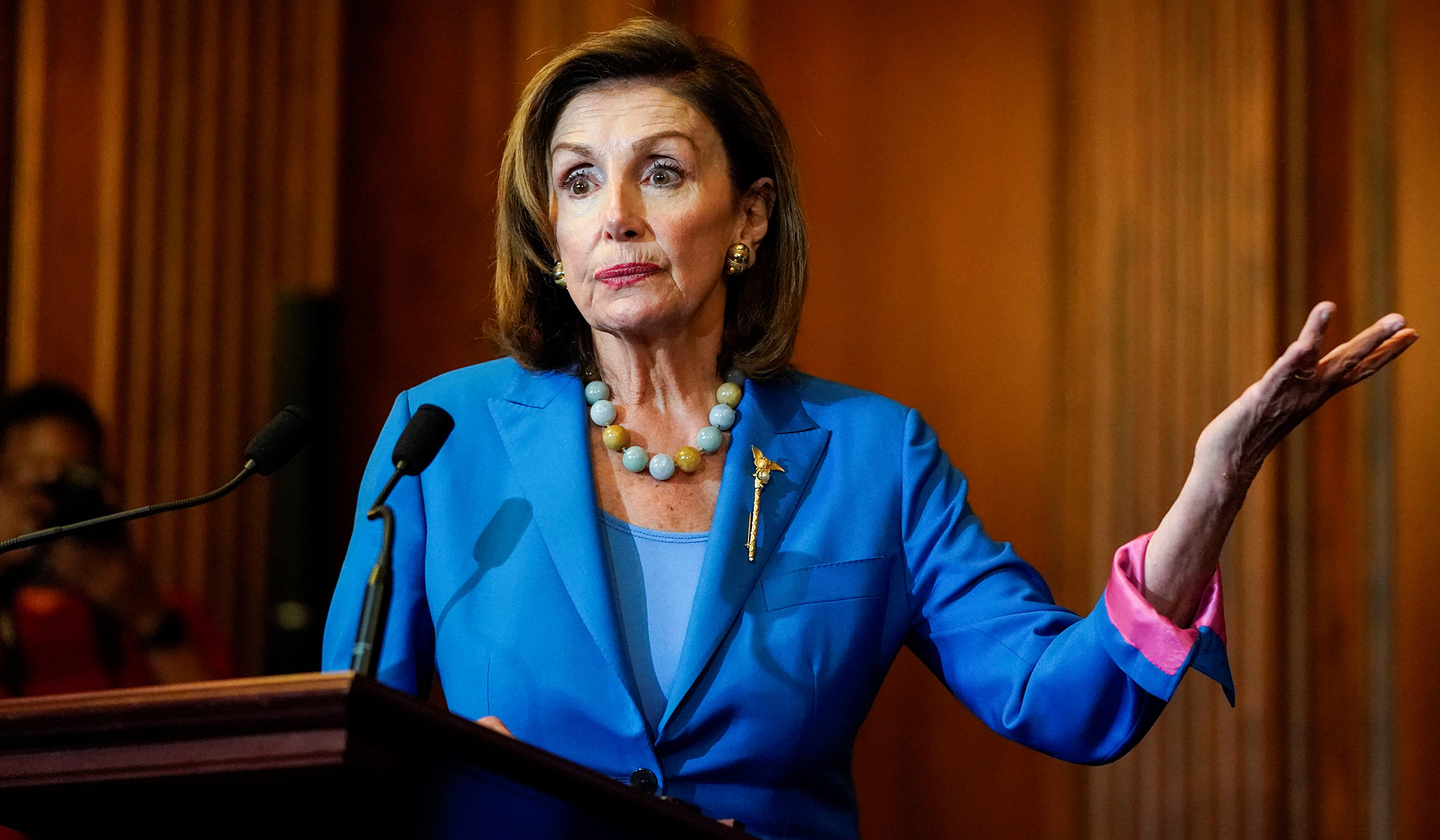 Congressional Democrats have an abortion problem in their reconciliation bill: Almost all of them would vote for taxpayer-funded health-care programs to cover elective abortions, but West Virginia Democratic senator Joe Manchin supports the Hyde amendment — a measure that prohibits federal funding of abortion except in cases in which the pregnancy is the result of rape or incest or endangers the mother's life.
Manchin has called taxpayer funding of abortion a "red line" for him, going so far as to say the reconciliation package is "dead on arrival" if it lacks the Hyde amendment.
So congressional Democrats' only hope to get taxpayer funding of abortion into the reconciliation bill is to sneak it past Manchin. 
At least one of those attempts appears to have failed. Throughout the summer, Democrats in the Senate and House pushed for a new "Medicaid-like" program that would benefit lower-income individuals in twelve states that did not expand Medicaid under the Affordable Care Act. The chief sponsor of the proposal in the Senate dodged repeatedly when asked if the new Medicaid-like program would fund abortion. Congresswoman Pramila Jayapal, leader of the Congressional Progressive Caucus, insisted earlier this month that "none of the dollars" in the reconciliation bill would be spent on elective abortions. The Washington Post initially reported that Jayapal's argument was plausible — until House Democrats on the Energy and Commerce Committee admitted what National Review reported all along: The "Medicaid-like" program would be funded outside of the appropriations bill that includes the Hyde amendment. Therefore, the new program would provide taxpayer funding of abortion.
Democrats now appear poised to drop the "Medicaid-like" program altogether and instead plan on making the low-income individuals who would qualify for that program eligible for Obamacare plans that the government would subsidize to the tune of 99 percent or 100 percent of all costs (up from 94 percent under current law).
This is where things get complicated: Obamacare plans in these twelve states do not currently cover taxpayer funding of abortion — the Affordable Care Act allowed states to prohibit elective-abortion coverage in their exchanges — but the House Democrats' bill could override that provision for those twelve states.
The House reconciliation bill marked up in September would require funding for family-planning services "which are not otherwise provided" under the "essential health benefits" requirement in Obamacare. The Affordable Care Act already requires plans to cover FDA-approved contraceptives with no co-pay or cost-sharing, but as HealthCare.gov notes: "Plans aren't required to cover drugs to induce abortions and services for male reproductive capacity, like vasectomies." So family-planning services "not otherwise provided" would include abortion, unless explicitly prohibited.
"If they were just trying to do something related to contraception, it would make sense for them to just put the provision in the essential benefits section of the code," Autumn Christensen of the Susan B. Anthony List tells National Review. That section of the Affordable Care Act says that abortion cannot be an essential health benefit. 
Instead the bill says that any "qualified health plan" must include these unidentified family-planning services "not otherwise provided." That is the basis of concerns that the new reconciliation bill would override state laws prohibiting abortion coverage and require any "qualified health plan" to cover abortion in Obamacare plans offered to close the so-called Medicaid gap. "They could just put the [family-planning] provision under essential benefits and eliminate the concern altogether," says Christensen.
National Review emailed a spokesman for the chairman of the House Energy and Commerce committee in September and again just yesterday to ask whether this section of their reconciliation bill would fund elective abortion, but the spokesman did not reply to either request for comment. 
Counsel to the Democratic majority on the Energy and Commerce Committee confirmed in September that the Hyde amendment does not apply to this provision.
"In Medicaid, the Hyde amendment applies to the language that you just read," Congresswoman Cathy McMorris-Rodgers said at the Energy and Commerce Committee markup on September 14. "Does Hyde apply to family planning in the context of the proposed bill?"
"The restrictions and limitations included in the most recently enacted appropriations language would not apply to the provisions under this section," the counsel to the Energy and Commerce Committee replied. (The relevant exchange begins at about the 9:35:00 mark and ends at the 9:38:00 mark in this video).
There remain other outstanding abortion problems in the House Democrats' reconciliation bill. It also includes funding for "non-emergency medical transportation services," which could mean that enrollees could be transported at taxpayer expense for an abortion at any point in pregnancy. And it includes "public health" funding that could be used to train doulas and others to assist or perform elective abortions.
Something to Consider
If you enjoyed this article, we have a proposition for you: Join NRPLUS. Members get all of our content on the site including the digital magazine and archives, no paywalls or content meters, an advertising-minimal experience, and unique access to our writers and editors (through conference calls, social media groups, and more). And importantly, NRPLUS members help keep NR going.
If you enjoyed this article and want to see more premium content like this, we have a proposition for you:
Join 

NRPLUS

.