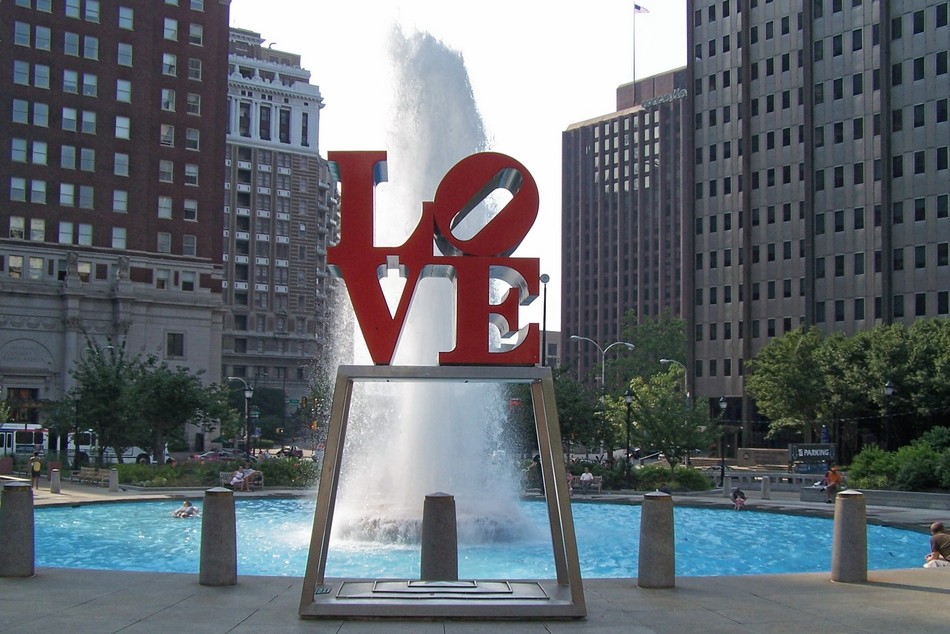 "Catholic Social Services exists to serve those in need, and it wants to continue serving foster children in Philadelphia. Despite a foster care crisis and a need for more foster homes, the City of Philadelphia has decided to cut off foster placements for Catholic Social Services and prioritize political grandstanding over the needs of children."
That's the opening paragraph of a legal complaint filed by the Becket Fund for Religious Liberty yesterday in the United States District Court for the Eastern District of Pennsylvania on behalf of Sharonell Fulton, who has been a foster parent over the past 20 years, opening her home to over 40 children. Other foster parents join her as plaintiffs.
At the end of June, the City of Philadelphia will be terminating its contract with Catholic Social Services because of its beliefs about same-sex marriage. They will be doing this despite the fact that no same-sex couple has filed a complaint against them. They will be doing this despite that fact that the City of Philadelphia has 5,000 children in foster care and has recently asked for more people to step up to the plate to be foster parents.
From the brief: "On an average day, Catholic Social Services serves more than 120 children in foster care, and it supervises around 100 different foster homes. Through its combined programs, Catholic Social Services served more than 2,200 different at risk children in Philadelphia last year. For decades, Catholic Social Services has partnered with the City to place foster children in stable, loving homes. It has a proven track record of compassion, quality, and success."
Sharonell Fulton, the court filing explains:
could not provide the extensive care that these special needs children require without the support she receives from Catholic Social Services. Catholic Social Services has provided Ms. Fulton with training, resources, support, and professional guidance as to how to best care for special needs children. She has been able to call social workers at any hour and receive an answer from someone she knew and trusted. These social workers have become like family and have shown great love and care to her foster children. By contrast, Ms. Fulton previously 4 received training from a government agency, and has noted the stark difference between that agency's treatment of her and Catholic Social Services' care and compassion. She is aware that other foster parents have been unsatisfied with the support they receive from other foster agencies. Ms. Fulton believes that she would not receive the kind of support she needs to serve children with serious medical problems if she were with another agency. If the City terminates its contract with Catholic Social Services, or refuses to renew the contract in June, Ms. Fulton's two current foster children will be immediately transferred away. Because of their extensive medical needs, she anticipates these children will have a very difficult time being placed, and it is very unlikely they will be placed with a foster parent that has the same capacity and training as Ms. Fulton to address these special needs
The brief also explains:
Plaintiff Cecelia Paul is a foster parent who has worked with Catholic Social Services for 46 years and who has fostered 133 children. Mrs. Paul was honored by the City as one of its Foster Parents of the Year for her excellent care. Caring for children in need is what gives life meaning for Mrs. Paul. She first began caring for children when she worked as a nurse. Her religious beliefs inspired her to make serving children her life's work. These religious beliefs also inspired Mrs. Paul to work with Catholic Social Services, and the social workers at this agency have become like family to Mrs. Paul. Mrs. Paul trusts them, relies on them, and she cannot imagine starting from scratch and fostering children without them. But because the City is no longer referring children to families who work with Catholic Social Services, as of April Mrs. Paul is no longer caring for children in need. This has left a void in Mrs. Paul's life and has left her unable to fulfill her religious commitment to give of herself and show love to those most in need. Mrs. Paul's home will remain empty of children as long as the City continues refusing to refer foster children to Catholic Social Services.
Across the country we've seen this kind of thing happen. It's often how adoption and foster care makes news. But you want people like Fulton and Paul caring for children. And a good partner with resources foster parents and children need shouldn't be shut out of providing solutions because of its religious beliefs about marriage – which weren't very long ago not only accepted in polite society but were the position of even Democratic presidential candidates.
Now really is a time for adults to consider what is best for children. While adults debate neuralgic issues, how about keeping faith-based providers doing what they do well?