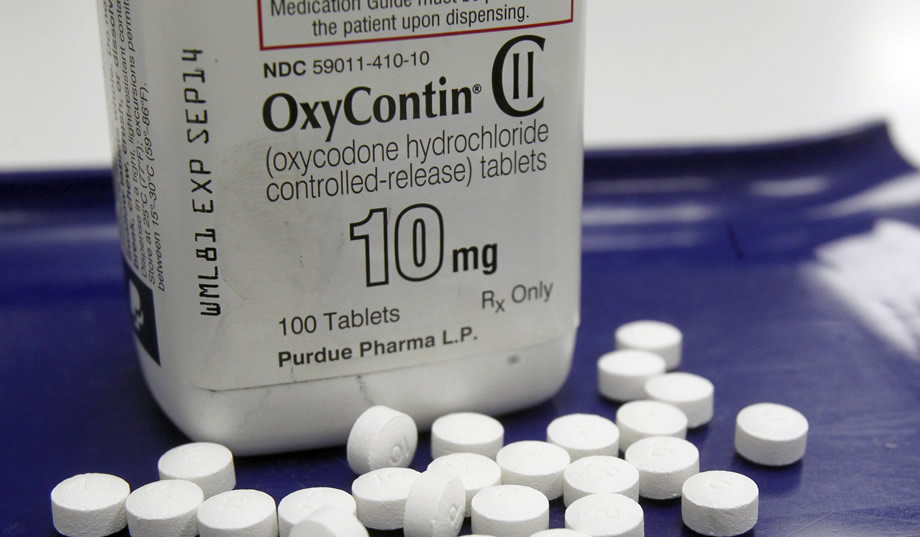 This weekend, my colleague Kevin Williamson kicked up quite the hornet's nest with his magazine piece (subscription required) that strikes directly at the idea that the white working-class (the heart of Trump's support) is a victim class. Citizens of the world's most prosperous nation, they face challenges — of course — but no true calamities. Here's the passage that's gaining the most attention:
It is immoral because it perpetuates a lie: that the white working class that finds itself attracted to Trump has been victimized by outside forces. It hasn't. The white middle class may like the idea of Trump as a giant pulsing humanoid middle finger held up in the face of the Cathedral, they may sing hymns to Trump the destroyer and whisper darkly about "globalists" and — odious, stupid term — "the Establishment," but nobody did this to them. They failed themselves.

If you spend time in hardscrabble, white upstate New York, or eastern Kentucky, or my own native West Texas, and you take an honest look at the welfare dependency, the drug and alcohol addiction, the family anarchy — which is to say, the whelping of human children with all the respect and wisdom of a stray dog — you will come to an awful realization. It wasn't Beijing. It wasn't even Washington, as bad as Washington can be. It wasn't immigrants from Mexico, excessive and problematic as our current immigration levels are. It wasn't any of that.

Nothing happened to them. There wasn't some awful disaster. There wasn't a war or a famine or a plague or a foreign occupation. Even the economic changes of the past few decades do very little to explain the dysfunction and negligence — and the incomprehensible malice — of poor white America. So the gypsum business in Garbutt ain't what it used to be. There is more to life in the 21st century than wallboard and cheap sentimentality about how the Man closed the factories down.

The truth about these dysfunctional, downscale communities is that they deserve to die. Economically, they are negative assets. Morally, they are indefensible. Forget all your cheap theatrical Bruce Springsteen crap. Forget your sanctimony about struggling Rust Belt factory towns and your conspiracy theories about the wily Orientals stealing our jobs. Forget your goddamned gypsum, and, if he has a problem with that, forget Ed Burke, too. The white American underclass is in thrall to a vicious, selfish culture whose main products are misery and used heroin needles. Donald Trump's speeches make them feel good. So does OxyContin. What they need isn't analgesics, literal or political. They need real opportunity, which means that they need real change, which means that they need U-Haul.
These are strong words, but they are fundamentally true and important to say. My childhood was different from Kevin's, but I grew up in Kentucky, live in a rural county in Tennessee, and have seen the challenges of the white working-class first-hand. Simply put, Americans are killing themselves and destroying their families at an alarming rate. No one is making them do it. The economy isn't putting a bottle in their hand. Immigrants aren't making them cheat on their wives or snort OxyContin. Obama isn't walking them into the lawyer's office to force them to file a bogus disability claim.
For generations, conservatives have rightly railed against deterministic progressive notions that put human choices at the mercy of race, class, history, or economics. Those factors can create additional challenges, but they do not relieve any human being of the moral obligation to do their best. 
Yet millions of Americans aren't doing their best. Indeed, they're barely trying. As I've related before, my church in Kentucky made a determined attempt to reach kids and families that were falling between the cracks, and it was consistently astounding how little effort most parents and their teen children made to improve their lives. If they couldn't find a job in a few days — or perhaps even as little as a few hours — they'd stop looking. If they got angry at teachers or coaches, they'd drop out of school. If they fought with their wife, they had sex with a neighbor. And always — always — there was a sense of entitlement.
And that's where disability or other government programs kicked in. They were there, beckoning, giving men and women alternatives to gainful employment. You don't have to do any work (your disability lawyer does all the heavy lifting), you make money, and you get drugs. At our local regional hospital, it's become a bitter joke the extent to which the community is hooked on "Xanatab" — the Xanax and Lortab prescriptions that lead to drug dependence.
Of course we should have compassion even as we call on people to do better. I have compassion for kids who often see the worst behavior modeled at home. I have compassion for families facing economic uncertainty. But compassion can't excuse or enable self-destructive moral failures.
Nor does a focus on personal responsibility mean that the government or cultural elite are blameless. Far from it, and I've written at length about the role of progressive culture and progressive policies in cultural decline. I loathe the progressive welfare state and the elitist sexual revolutionaries who do all they can to create a culture that is simultaneously dependent and self-indulgent. I hate the mockery that poor and working-class people of all races endure, but we live in a nation of mutual responsibilities, and the failure of the government does not require the failure of the citizen.
Kevin is right. If getting a job means renting a U-Haul, rent the U-Haul. You have nothing to lose but your government check.