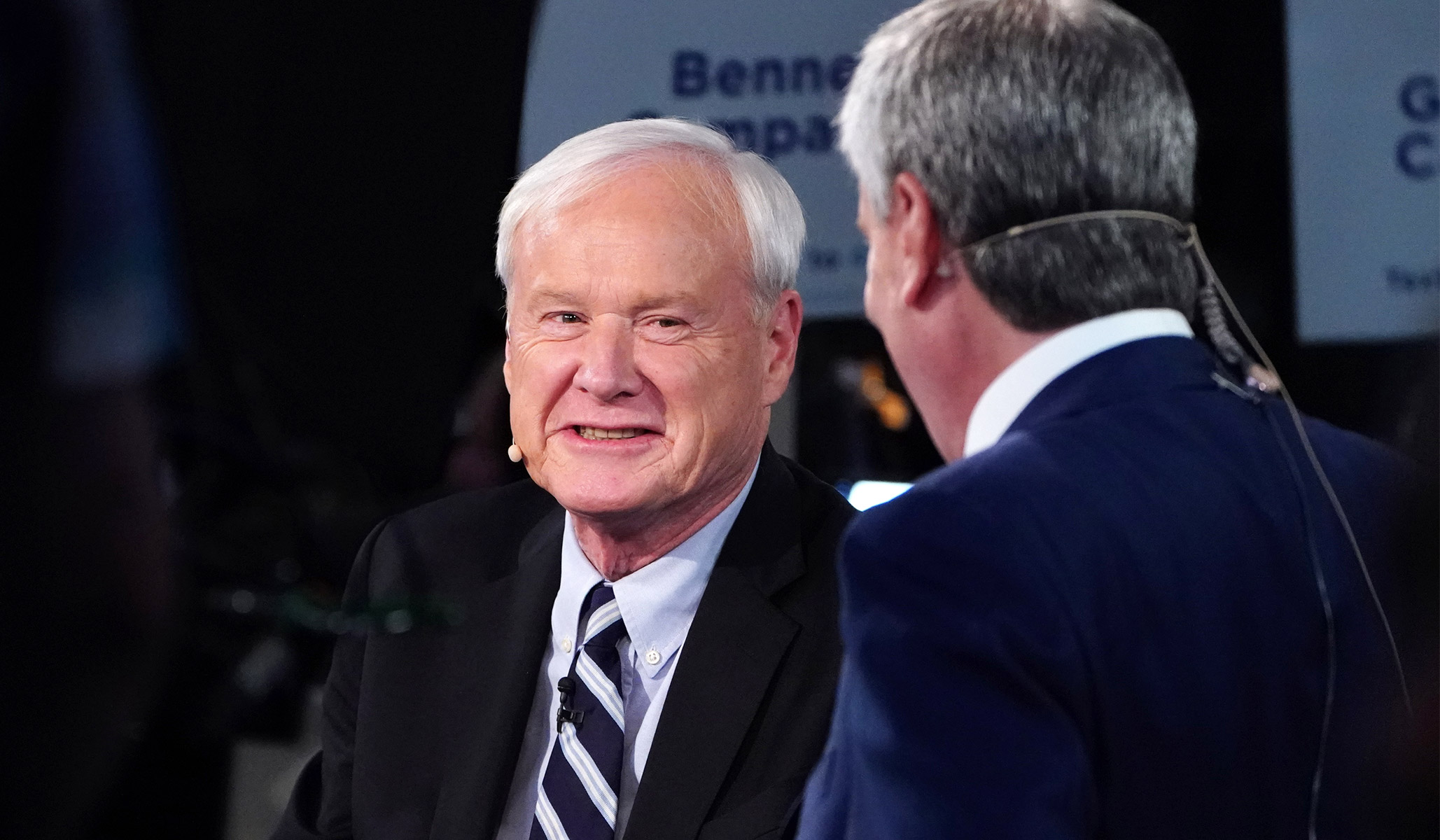 Airdate: Sept. 30, 2009
Main Titles.
SFX theme: "He Lifts Us All Up to Face the Glorious Future"
CHRIS MATTHEWS: Welcome, everyone, to today's edition of Hardball. My co-host as always is the dedicated and loyal party leader Keith Olbermann. Keith, good evening!
KEITH OLBERMANN: Smash the reactionary forces of opposition!
CHRIS MATTHEWS: Thank you, Keith, for that inspiring reading of Our Wonderful One's message of the day. Truly, we are blessed to have such a far-seeing Leader. But let's get started. Today, House Republicans again voted against one of His progressive plans to lead us all into a more glorious future. All six House …