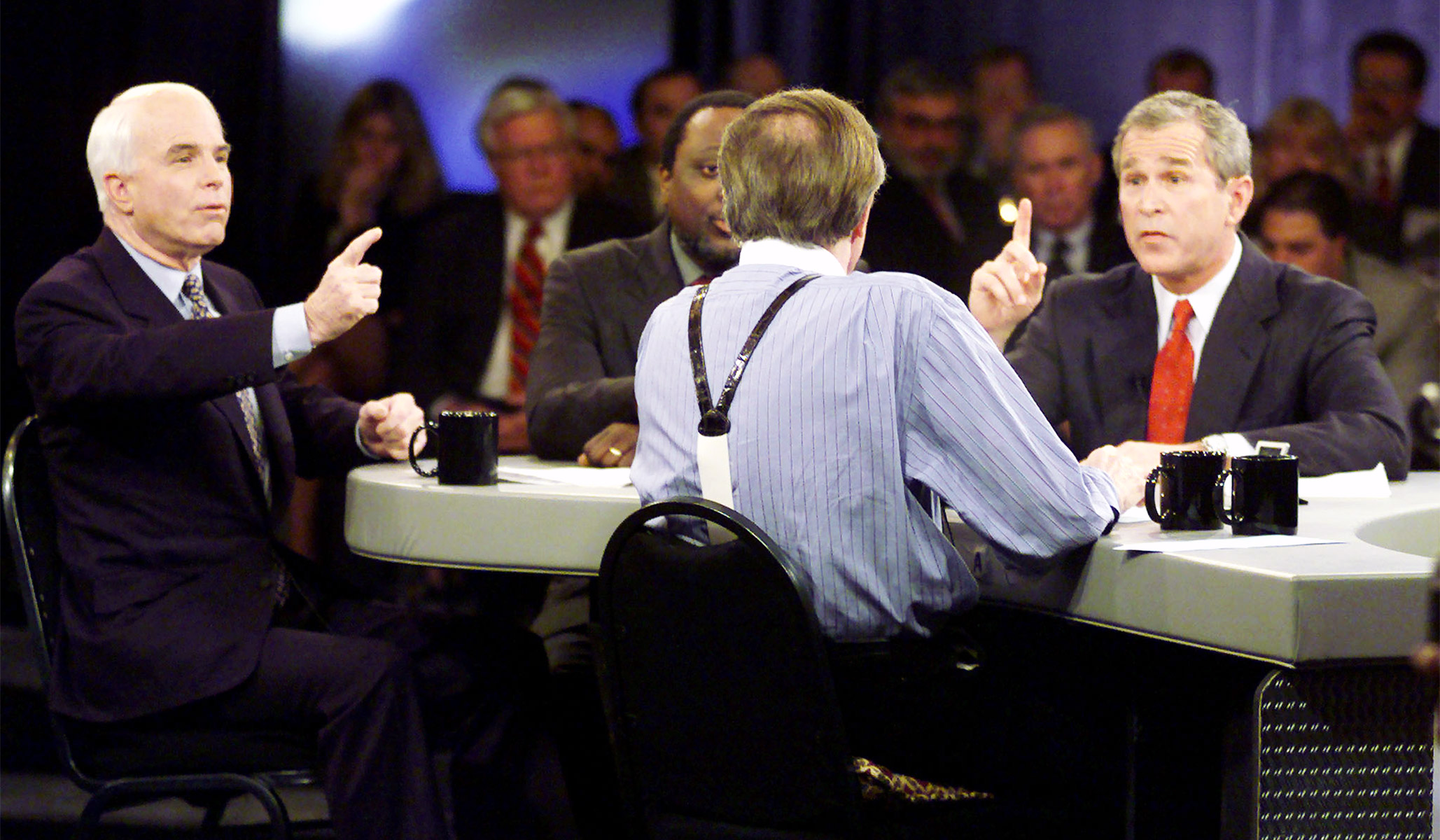 LARRY KING: Tomorrow night! The cast of High School Musical One meets the cast of High School Musical Eighteen! From Baton Rouge, hello!
CALLER: Hi, Larry. I was wondering if your guest ever feels lonely?
LARRY KING: How about it? Is it lonely rattling around the Capitol Building over there? Empty chairs and meeting rooms and whatnot?
CONGRESSMAN SMITH: Well, sure, Larry, it's weird. I mean, look, when I was first elected to Congress, I just sort of expected that there would be, you know, other Republicans around.
LARRY KING: Right. Two-party system. That whole bit.
CONGRESSMAN SMITH: Right. And then it was the '08 election …