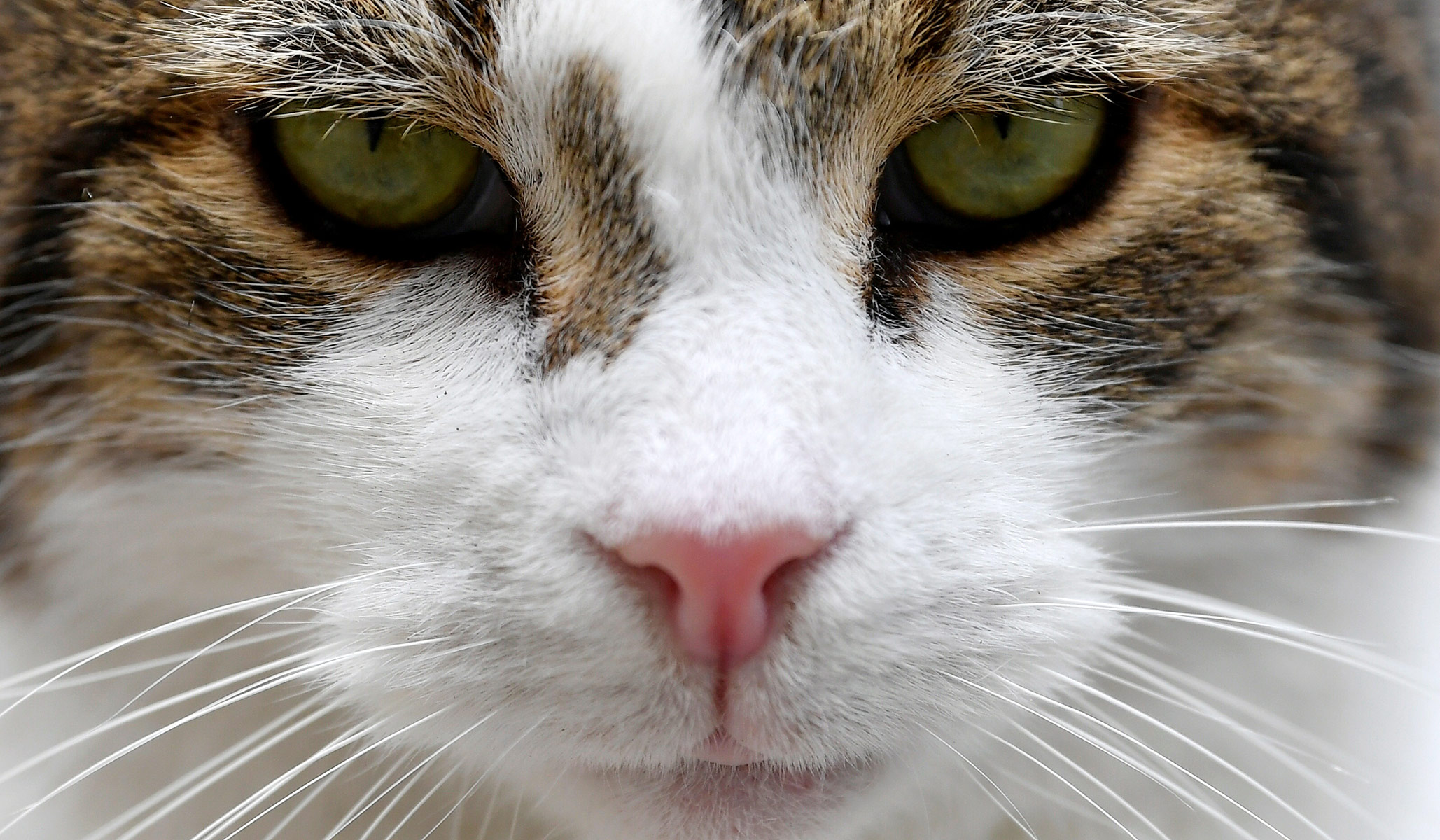 Sleep, darling! Your accessory
After the fact is here — that's me.
I see you fluffy, ten weeks old.
You smirk. We're too surprised to scold.
The kitchen floor is purple-black:
You've worked a bottle from the rack.
A click of claw — the heater's on.
A flick of paw — the dog is gone.
But these, we learned, were minor stunts,
For soon — ah! — you began to hunt.
God give you everything you wish:
Dynamite for killing fish,
An anti-aircraft gun for birds,
A repertoire of handy words:
Like "sorry," "I," "forgot," "to," "say,"
"Just," "borrowed," "your," "big," "knife," "today."
I hear Creation click and whir
In you, dear bag of fur and purr …