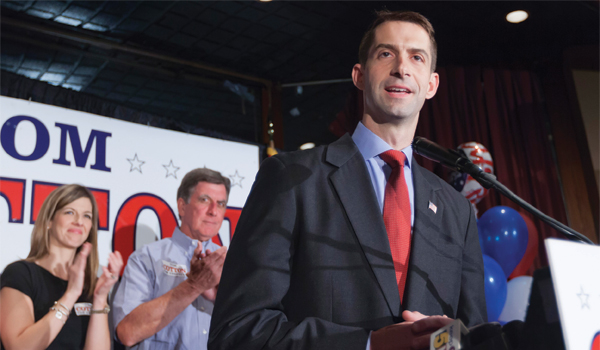 A conservative 'rock star' runs for Congress in Arkansas
Yell County, Ark. — Tom Cotton is a Republican's dream, and, for many Democrats, a nightmare. Here is his bio, in brief:
Born and raised in rural Arkansas. Harvard College. Harvard Law School. Is profoundly affected by 9/11. Resolves to join the military. Is advised to serve in the JAG Corps. Refuses. Is trained as an Army Ranger. Leads troops in Iraq and Afghanistan. Is now running for Congress: a young, brainy, broadly educated, likable, down-home war veteran.
"He's perfect," says a lady at a tea-party luncheon in Hot Springs. I later relate this remark to his mother. "No, he's …