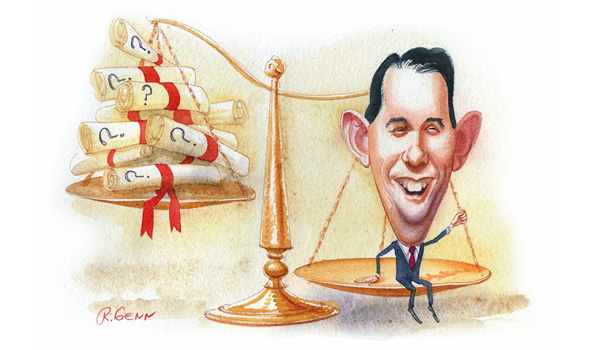 There is no such thing as 'presidency studies'
Exhibit A in the category "Questions Nobody Is Asking": Does Howard Dean believe that Wisconsin governor Scott Walker is qualified to be president?
"Qualification" has two related but distinct senses: The first entails the satisfaction of formal requirements, e.g., the qualifications for voting include being a U.S. citizen at least 18 years of age. The second sense of "qualification" means that one is in possession of certain skills or experience that suggest one can perform a given task: Howard Dean is not qualified to perform brain surgery.
This can get murky: Howard Dean is not qualified to practice medicine at all, in …