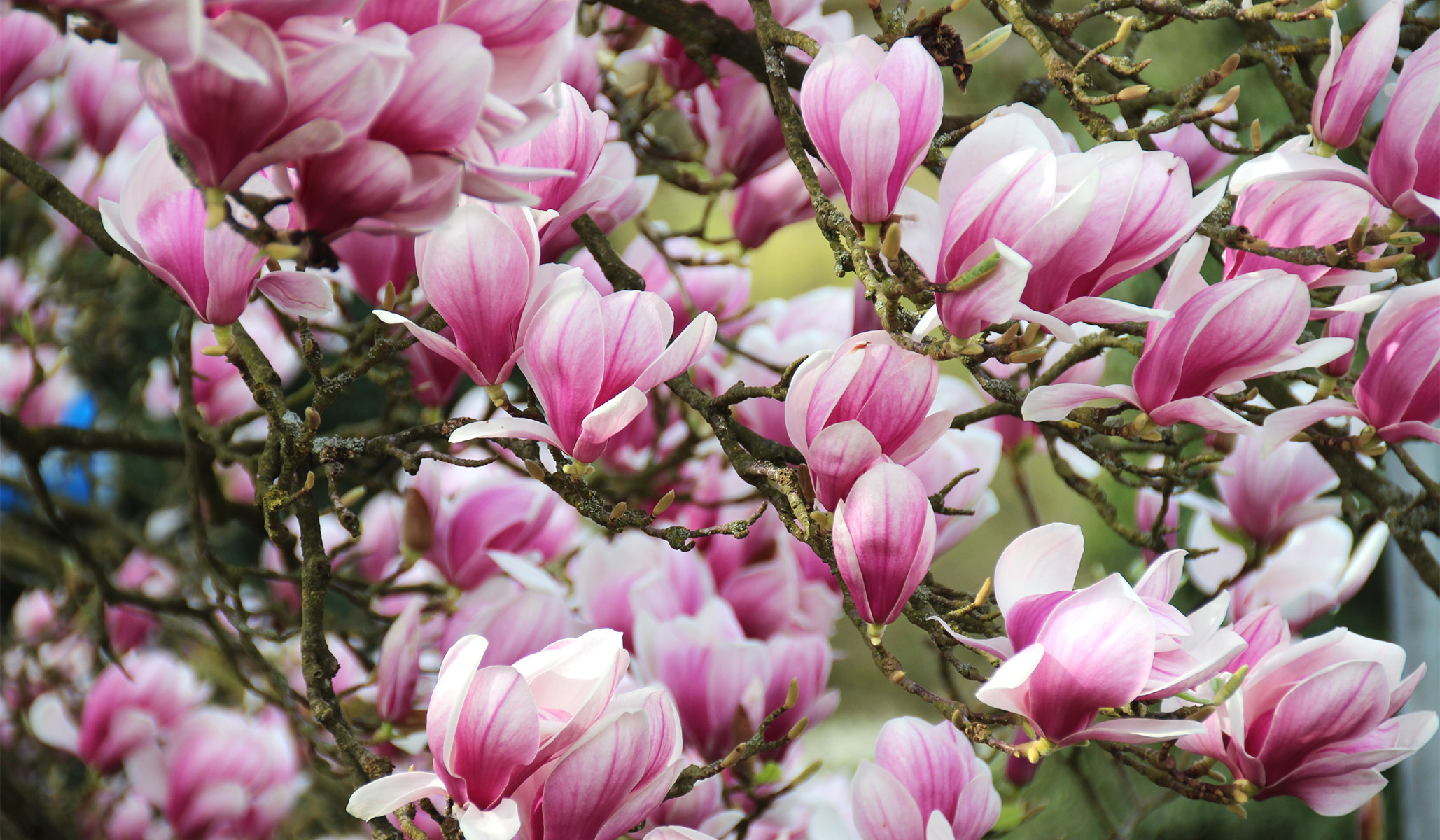 AT THE CHAPEL OF THE PINK SISTERS
The crosses on the convent roofs
Gleam sharply as the sun comes up.
— Wallace Stevens, "Botanist on Alp (No. 2)"
The March wind blows past the first of April,
Purple finches in the small tree are alert,
Driven to their perches by the equinox
As surely as it swells magnolia buds
Elaborately wrapped for Easter, timed
To bloom this year just at the moment when
March raids April on a cold day in Lent.
I used to see old friends here in their 30s.
Then, only nuns, of no particular age,
Except that they look younger every year.
I understand that happening with baseball
Players or police …