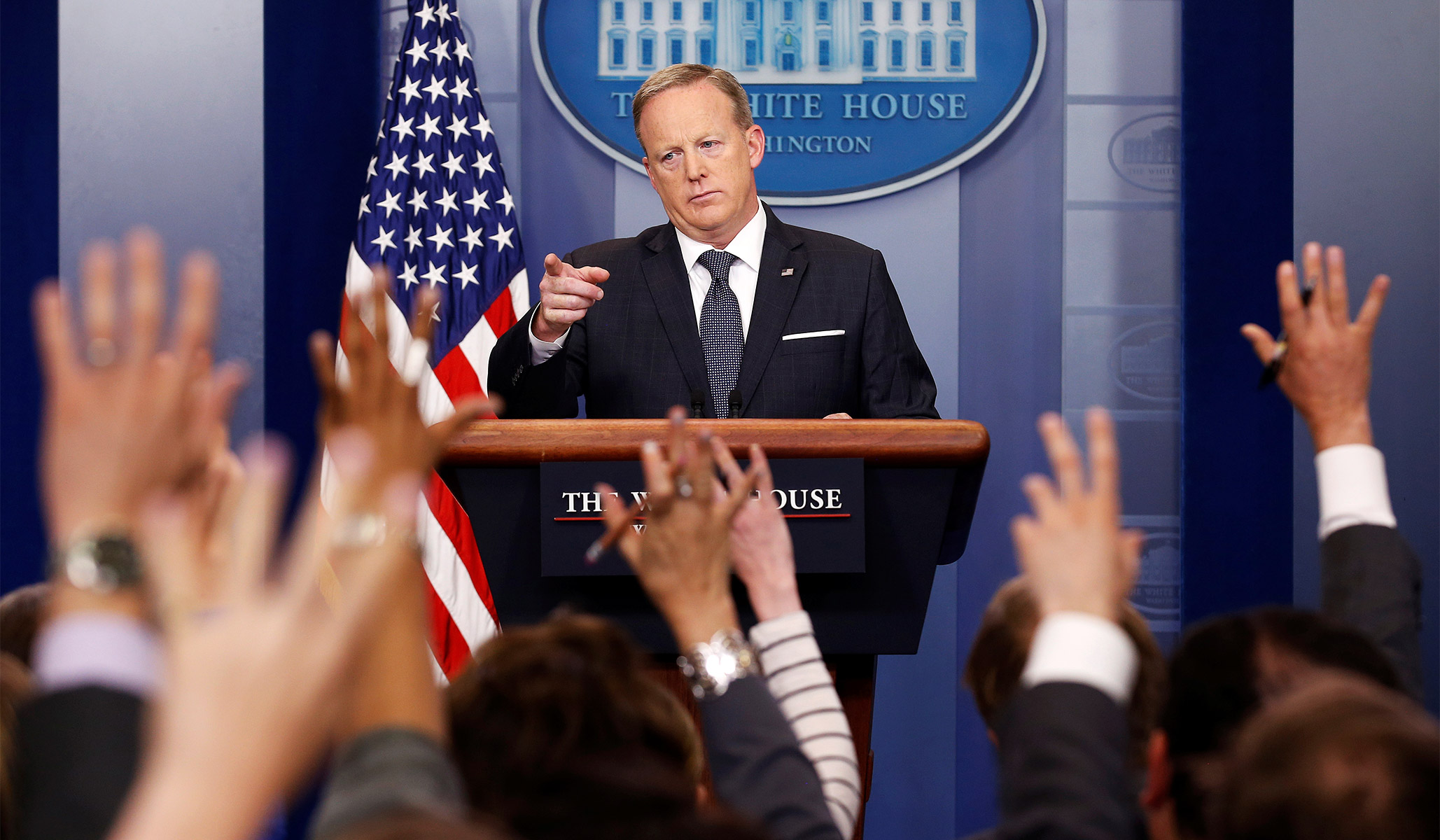 The other day I was chatting with a friend.
"What's that?" you say. "In person? Is this an AA meeting in a church basement?"
Then, no. Not in person. On the Internet.
Anyway, I'm chatting with a friend and he makes a classic sausage-fingered flub, the kind I know all too well: He accidentally grazes the CAPS-LOCK KEY AND DOESN'T REALIZE IT UNTIL HE HAS BASHED OUT AN ENTIRE PARAGRAPH.
LOL-ing at his mistake, he then makes some comment about "pulling a Spicer."
Puzzled by what he means, I reply, articulately, ???
Come to find out he is referring to White House press secretary Sean Spicer's …