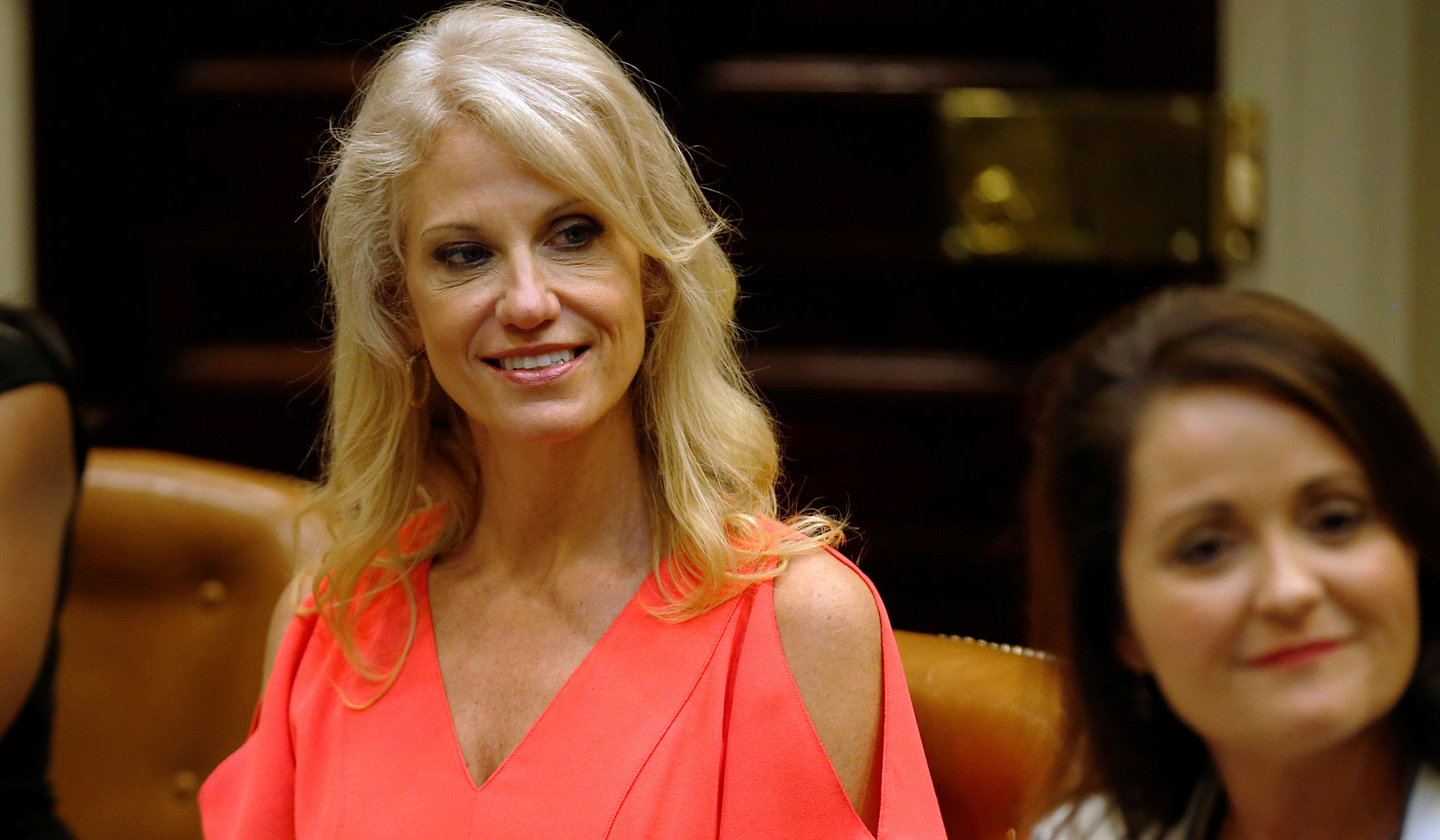 Episode 203 : "New Boss, Same as the Old Boss"
Fade In: int. white house — day
Kellyanne enters in a rush.
Kellyanne: So sorry I'm late! You would not believe how hard it is to get here through all of those awful protesters. I mean, I guess it's a First Amendment thing, but –
She stops. She notices the empty desk next to hers.
Kellyanne: Uh oh.
She crosses over to Mr. Bannon's office, takes a deep breath, smooths her dress, breathes into her hand to check her breath, and is about to knock on the door when Donald Trump enters from the Oval Office.
Donald …