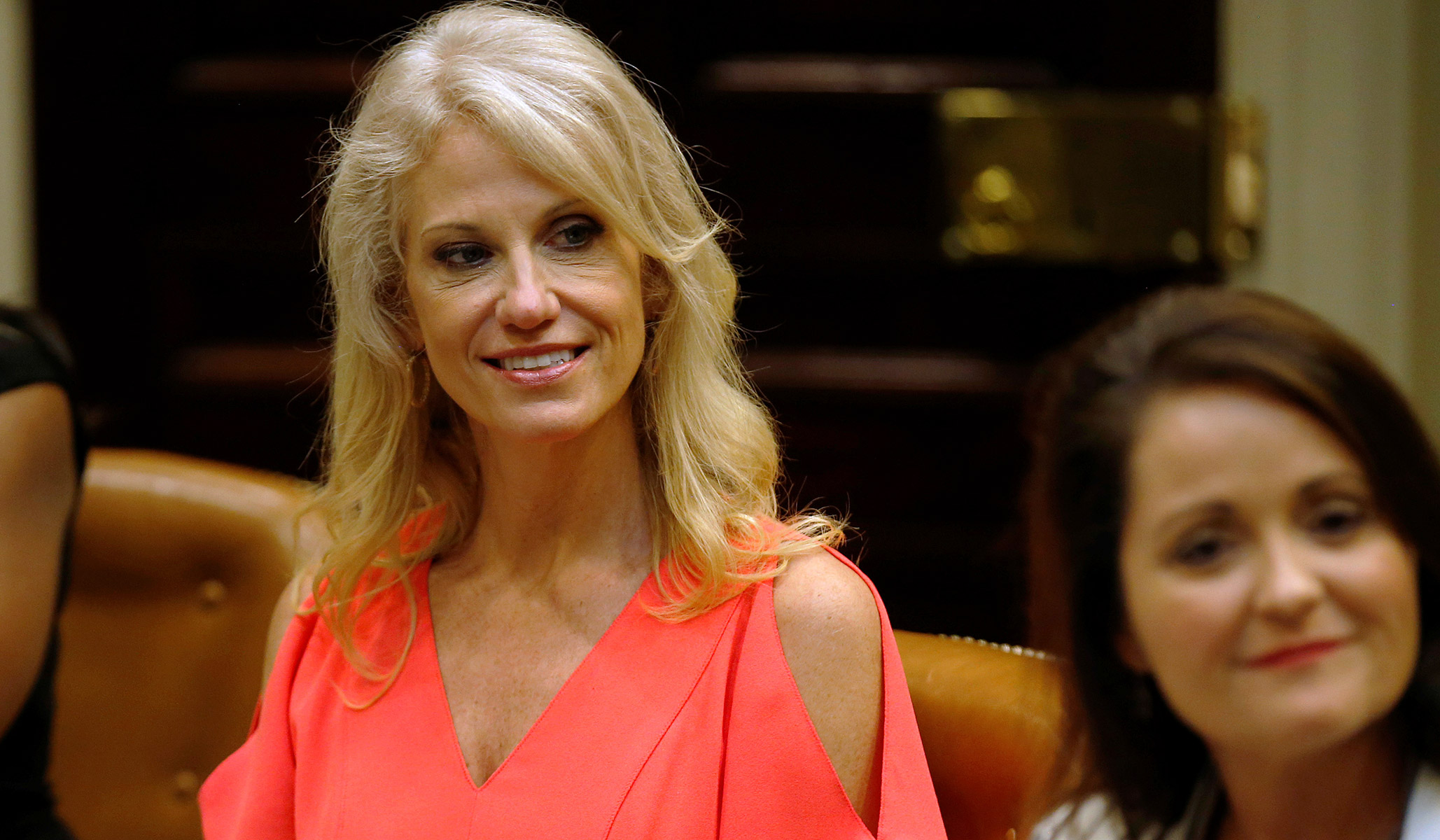 Episode 205: "A Game of Telephone"
Fade in.
Int. Kellyanne's office — day
A frazzled Kellyanne sits at her desk, coffee mug close at hand. The TV in her office is tuned to MSNBC.
MSNBC Anchor (V.O.): . . . and another series of untruthful and misleading tweets from President Trump has once again caused uproar and –
Kellyanne sighs and picks up the remote and changes the channel to CNN.
Kellyanne: (calling to outer office) Michelle! The cleaning crew is messing with my television again!
We hear:
CNN Anchor (V.O.): . . . members of his own party are calling for an apology and increased supervision by …