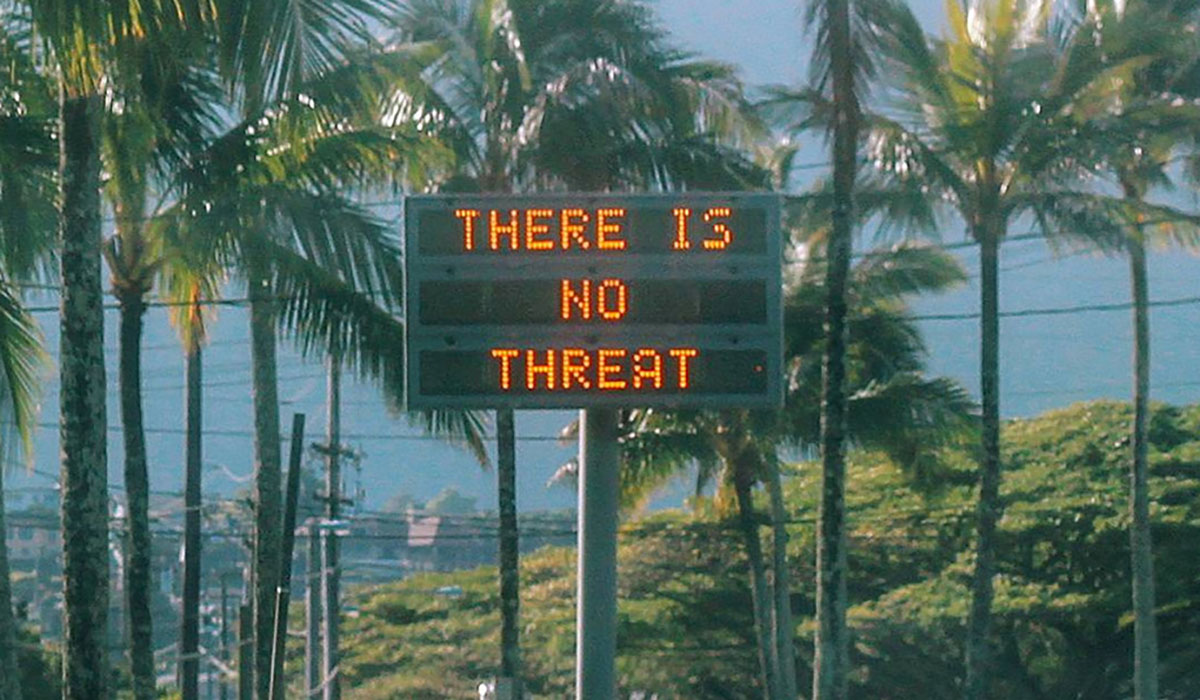 The Hawaiian False Alarm was a perfect example of how things fit a certain template these days.
Stage One: This was Trump's fault, because he exacerbated — to use a word he couldn't spell — tensions with North Korea, and thus everyone in Hawaii is nervous. Well, here's the history of U.S.–Nork discussions.
U.S.: You shouldn't build nuclear weapons.
North Korea: Go to special bad hell, Uncle Sam! Give us something.
U.S.: Here's food and oil. We get to put cameras in your facilities, okay?
North Korea: Give us chocolate, foul ape of the land between two waters. Also, many cans black spray paint to …